Greece is a generous destination, packed with attractions and activities, sights and flavors. It's also a destination that defines luxury in a unique way. It's not simply elegance and amenities that define luxury in Greece, but the uniqueness of the experience. Luxury accommodations will be rich in authentic local character. Gourmet restaurants showcase carefully sourced Greek ingredients with pride. A luxury vacation in Greece means being able to experience it all, without the chaos of high season travel in one of the world's most popular destinations.
Luxury Destinations in Greece
Greece is home to some world-famous destinations. Because of their unique qualities, they have become immensely popular with visitors from all over the world. In places like Santorini and Mykonos, luxury is more than refinement and convenience. A luxury vacation in Greece equates to access and exclusivity. On a luxury holiday in Greece, you will get to have a bespoke, private experience, away from the larger crowds. Local experts can ensure you have an unforgettable experience, and also make sure you don't waste time getting around. And recharging in the comfort of a luxury air-conditioned car while a chauffeur brings you directly to the all the best sights saves not just time, but spares a lot of stress.
Exclusive Experiences on a Luxury Vacation in Greece
When most people come to Greece, the Archaeological sites are an essential part of their agenda. Your experience of the sites can be magical if go at the right time, and – importantly – with the right person. A skilled guide can bring ancient sights to life and give you valuable context. This makes the experience more meaningful and memorable.
Luxury Hotels in Greece- Destination Accommodations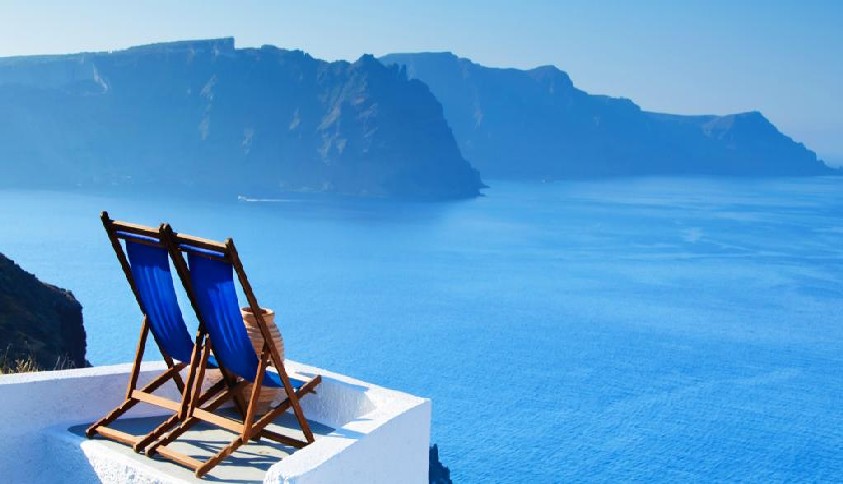 The hospitality industry in Greece has been careful to preserve what is essential about a destination. Quality over quantity is the goal. Some of the most beautiful places on the globe maintain their integrity – and their beauty. The best destinations in Greece are not overrun with unsightly high rise hotels. Development is tasteful, elegant, and often site-specific. A luxury hotel in Santorini, Mykonos, Rhodes, or Crete – the most popular Greek destinations – provides much more that just a deluxe experience. The finest hotels offer you a truly unique experience of their destination, such as signature views, unparalleled architecture, and inventive, authentic dining experiences. They embody a sense of place.
Tailored Experiences on a Luxury Vacation in Greece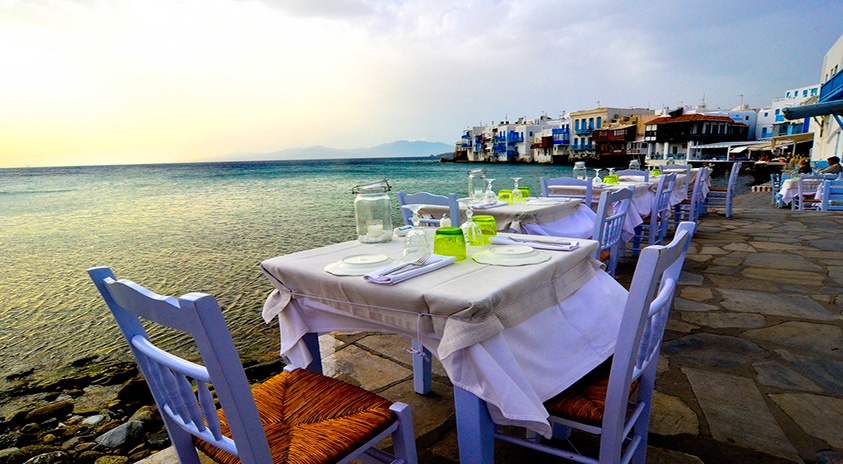 When people fantasize about their ideal luxury holiday in Greece, they'll have certain vignettes in mind. Maybe it's dinner at a table at the very edge of the dock, with the only music the lapping of waves and the gentle murmur of conversation. Jumping straight into the jewel-like Aegean from your boat, in a hidden cove, is another image many hold. For others, there will be moments of authentic connection that they look forward to, moments that give insight into culture.
Whatever your specialized interest, you can enjoy it on a bespoke luxury holiday in Greece. Oenophiles can visit boutique wineries, and have a unique experience. A tasting of Greek varietals or a special lesson in pairings, featuring ultra-local foods, is an experience you take home with you, in an enhanced knowledge and enjoyment of wine. Are you a diver, or would you like to learn? Then you would enjoy a private diving excursion, to the most exotic spots, with a personal dive master. Private lessons with a chef can introduce you to the foundations of local cuisines. You'll learn about new ingredients and approaches to food and your Greek luxury vacation will enhance your life at home, at the table.
Destinations for a Luxury Vacation in Greece
There are over 200 inhabited islands in Greece. Yet, on a first trip to Greece, so many visitors choose from among just a handful of them. These are Santorini, Mykonos, Crete, Corfu, and Rhodes. They are popular for a reason – they each offer truly unique experiences. These islands each have a distinctive and unique character. On a luxury vacation in Greece, you can have a privileged experience that reveals what makes each island extraordinary.
Related Post: A Vacation in the Greek Islands – Best Greek Islands to Visit
Athens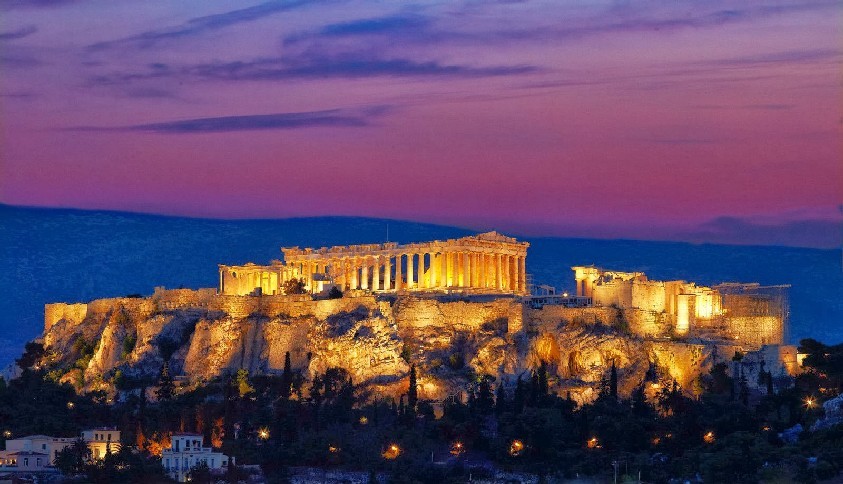 Greece's capital is a wonder. This high-energy modern Mediterranean city has some of the most famous sights in all the world. But it also has an unexpected serenity. You'll exerience this in the romantic alleys of Plaka and the steps of Anafiotika, where time has stood still. You can start your Athenian experience with private tour of the Temple of Poseidon at sunset. This is a sight so beautiful that visitors often greet it with a spontaneous round of applause in style. Then you can continue in style, by seeing an opera under the stars in the Herodes Atticus Theater, at the base of the Parthenon.
Of course you'll dine superbly, because Athens has much of Greece's most inventive and authentic gourmet cuisine. The capital is full of fine restaurants, and the Guide Michelin agrees. Finally you'll return to your world-class hotel. Enjoy being surrounded in luxury after your days of adventures and sightseeing.
Santorini – One of the Most Beautiful Places on Earth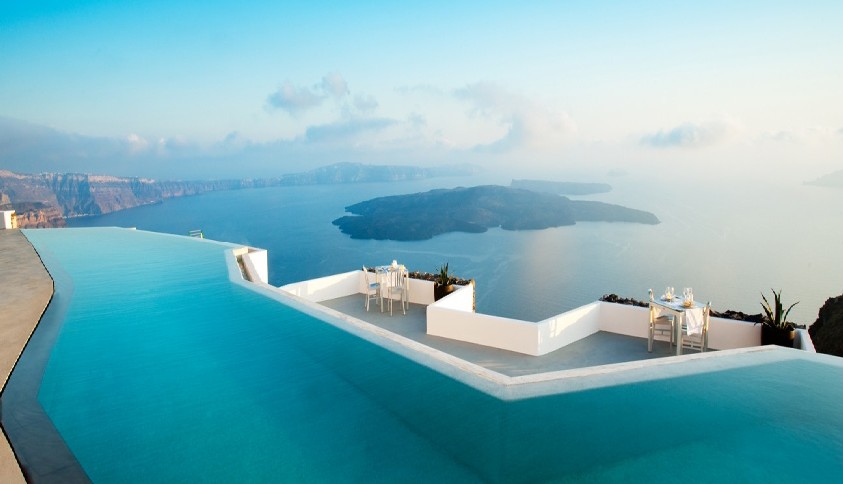 This geological wonder owes its magnificent and unique topography to a volcano. From the views over the caldera, to the otherworldly colors of the beaches, to the flavors of the tomatoes and the wine, the volcano is the source of everything unique and sensational about Santorini. On a Greek luxury vacation of Santorini, you can have the ultimate Santorini experience. It can include a private sunset cruise in the caldera, and also a trip to the active volcano. Then you can enjoy private tastings of Santorini's completely unique wines. Luxury accommodations in Santorini are like no other hotels in the world, because they harness the beauty of the island's magnificent geology for a unique and unforgettable hotel experience. Because it is so breathtakingly romantic, Santorini is also one of the world's premium honeymoon destinations.
Related Post: Santorini – Best Beaches, Sights, and Experiences
Mykonos – a Glamorous Luxury Island with Celebrity Appeal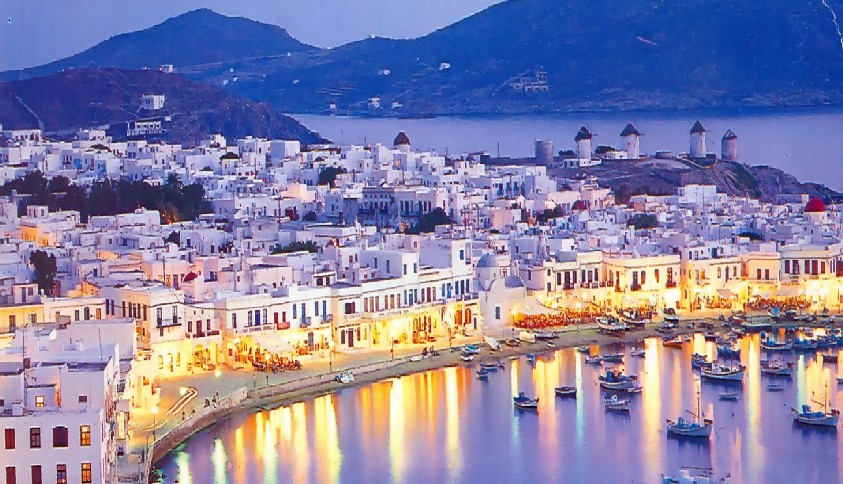 Flooded with international tourists, celebrities, and paparazi, Mykonos has an incredible energy. One of the most famous destinations in the world, it also has a unique beauty. You'll see the iconic windmills, get lost in the romantic white-washed alleys of 'Little Venice,' go clubbing, and indulge in some designer boutique shopping – even at midnight. After all this high-octane activity, you'll also be able to experience one of the most magnificent archaeological sites of the world – the sacred island of Delos. A private guide will introduce you to its fascinating history. it's nice to experience the elite luxury of Mykonos – the beaches with private cabanas and beach-side service, the gourmet cuisine of internationally renowned chefs. Mykonos has some of the world's finest hotels, offering an unparalleled serene, chic Mediterranean experience.
Related Post: The Best Things to Do in Mykonos
Crete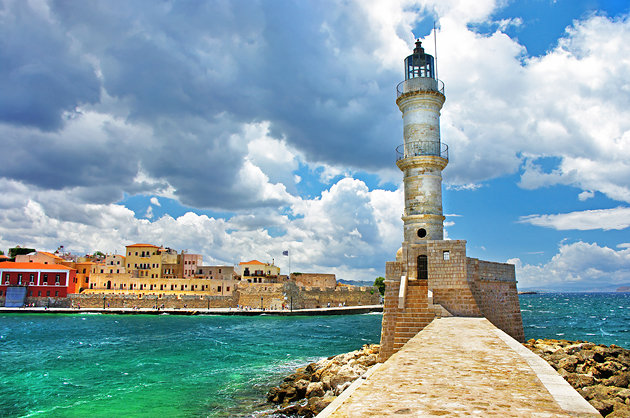 Crete, Greece's largest island, is a culture unto itself. It's almost like its own country. Including Crete in your itinerary of a Greek luxury vacation adds something truly special. First, there is the history. Crete trades the wonders of the Golden Age of Athens (5th century BC) for the Bronze Age civilization of the Minoans – millennia earlier (3000 BC to 1450 BC). This advanced society left art and myth that resonate deeply still. A private guide can introduce you to the mysteries of this lost exotic world on a luxury vacation in Greece.
Then, there is the cuisine of Crete. It is entirely unique. Crete's cuisine is the most bold and elemental of Mediterranean cuisines. Crete is famous for not just the sea, but also for its rugged mountains. This means you can also have an adventure-packed experience on Crete, with everything arranged to your wishes. It's a large island, so it's nice to have all the groundwork taken care of in advance. And Crete's luxury accommodations are also extraordinary – stylish, exclusive, and with a strong sense of place.
Rhodes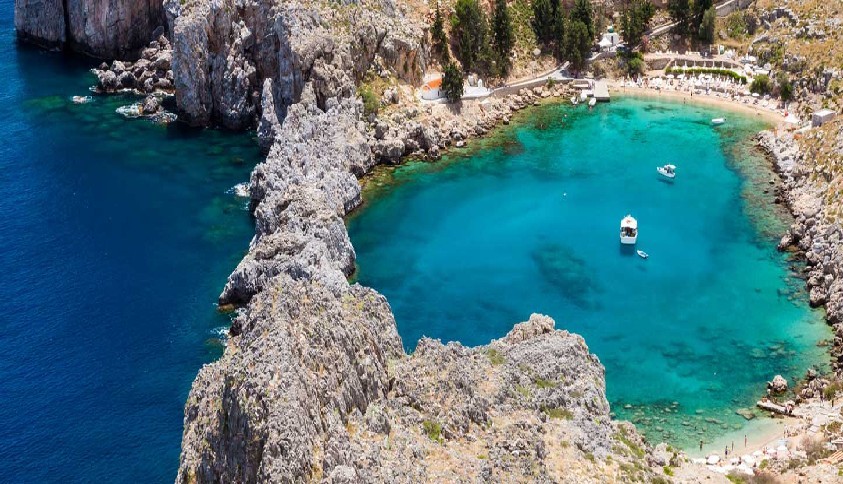 This is another extraordinary and unique island. What characterizes the Rhodes experience is the tremendous diversity. There is the exotic flavor of the east, after long Ottoman presence. It also has the romance of the Middle Ages – the great Palace of the Grand Master, of the Knights Hospitaller – also called the Knights of Malta and the Knights of Rhodes. And of course there are the antiquities, like the great Acropolis of Lindos. There would be enough to do even without the endless spectacular beaches and the wonders of nature inland. Rhodes' cuisine has exotic influences and great refinement- on a luxury vacation in Greece you can experience it at its best. And Rhodes' luxury hotels are also extraordinary, earning top marks from the worlds' most discerning travelers.
Corfu
The Ionian islands have their own unique character. They are famously green and lush. And the waters of the Ionian sea are uncommonly clear, like jewels. Queen among the Ionian Islands is the supremely elegant Corfu. So this is an island made for a luxury vacation in Greece. For one thing, it has an outstanding pedigree. In fact, this is the birthplace of Prince Phillip of England – he was born in the palatial villa Mon Repos. There were over three centuries of Venetian presence. This ensures a certain Italianate elegance and romance in the architecture of Corfu.
You'll dine superbly. The best of Italian and Greek cuisines unite in the dishes of Corfu. And you'll also have some of Greece's most romantic swims. Corfu is full of hidden coves and beaches. On a Greek luxury vacation, you will reach them by private yacht. Corfu's lush scenery and amazing views also make for some of Greece's most magnificent luxury hotels. Because there is so much to discover on a private excursion, Corfu is a wonderful destination for a family vacation in Greece.
Luxury Holidays in Greece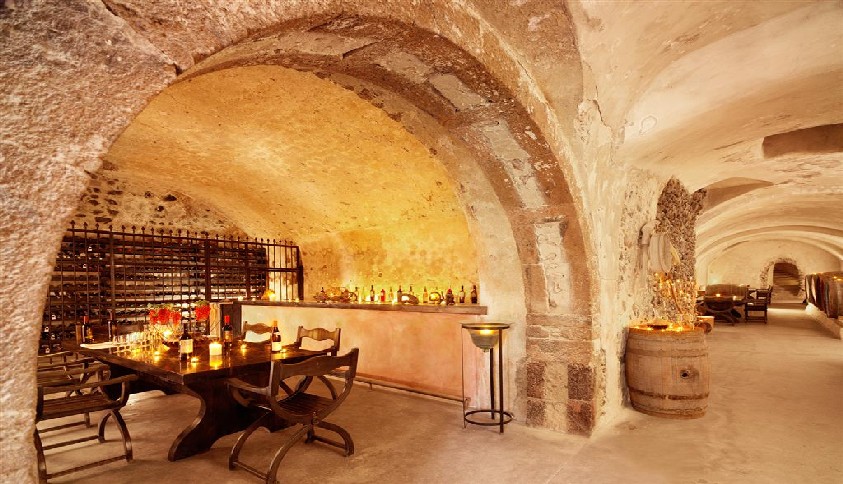 Greece is one of the most popular destinations in the world. On a luxury vacation in Greece, you can enjoy a privileged experience. With everything from transportation in luxury cars, staying in some of the world's most exclusive hotels, and bookings for cultural events and tables at the hottest restaurants, you'll enjoy the finest that Greece has to offer. Moreover, a bespoke luxury vacation in Greece will be tailored to your interests. You'll have exclusive experiences – diving, yachting, wine-tasting, historic tours – that will leave you transformed. An experienced travel designer – such as Antelope Travel – can create your perfect bespoke luxury holiday in Greece.