The Greek Islands are at the top of many vacation wish-lists. And for good reason – or rather many good reasons. Greece has 6,000 islands. Of these, over 200 are inhabited, and each of them unique. There is not one Greek Island experience, but many. Try one – or several – of these 10 Greek Islands for your next vacation. A travel designer can help you create your own perfect Greek Islands vacation.
Santorini – For Drama and Sheer Beauty
Yes, it's an obvious start, because this is probably Greece's most popular island. But with good reason. Santorini is entirely unique. It's not just an island, but a volcano. An eruption over 3,000 years ago created from an intact island this dramatic crescent. Cliffs rise nearly 400 from the Caldera – the bay that form in the eruption. The volcano – still active – is in the center of the Caldera. It's otherworldly.
Besides the legendary sunsets, Santorini boats unique beaches – including a red beach and a black beach. There are wonderful volcanic formations.The traditional villages of the island have classic cycladic architecture, whose purity only enhances the experience. This is one of the very sophisticated Greek Islands. You'll find lots of art, creative dining, and boutique wineries on Santorini for a cultured Greek vacation.
Mykonos – For Sophisticated Indulgence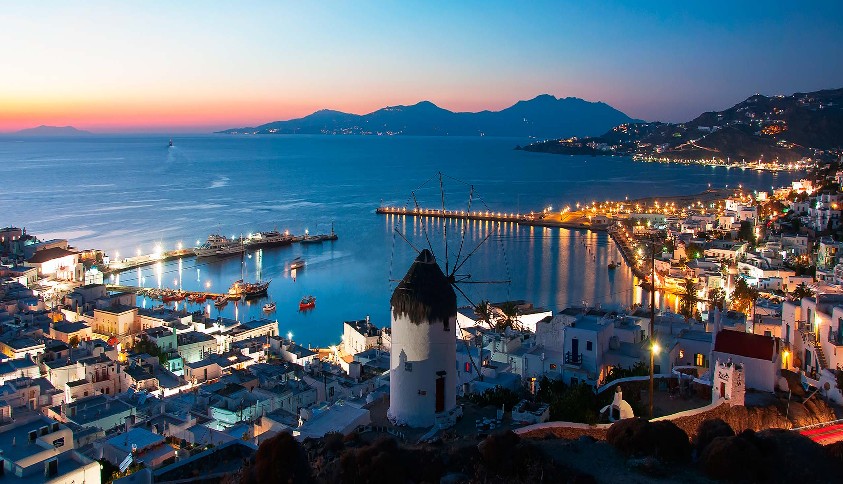 Another obvious choice, but again for good reason. For decades now, Mykonos has been synonymous with absolutely shameless glamour. And you'll get plenty of it – celebrities and paparazzi, designer luxury shopping at midnight, famous international chefs – the whole nine yards.
But there is also another Mykonos. This island has a proud traditional culture, with dancing and music and delicious local cuisine. And that is what makes Mykonos truly special. This spectacular island unites authenticity with luxury, making it high on the list of the top 10 Greek islands for your vacation.
Mykonos also has glorious beaches, and of every style. Some are premium locations for water sports – thanks to the glorious "Meltemi" winds that stir the seas. Other beaches are peaceful and family friendly. But perhaps the most classic Mykonos beach experience is the full-service deluxe beach, with your own private cabana, and someone to bring you chilled champagne. If you don't have the right beachwear, don't worry – there are even luxury boutiques on the beach. Whatever you wear though, you'll look great. Mykonos seems to have its own magical filter, making everything and everyone look like a dreamy Instagram feed.
Syros – Neoclassical Elegance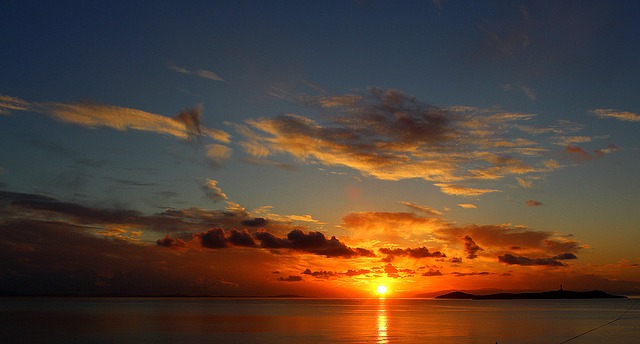 Now for something completely different. Syros, whose elegant capital Ermoulpolis serves as the capital of all the Cycladic islands, trades the pristine blue and white of classic Cycladic architecture for neoclassical grandeur. The mansions of shipping captains and the glorious buildings are bathed in delicious pastel shades. It also trades international DJ's for classical music – at a yearly festival held in the Apollo theater – the grand opera house of Syros that is like a small "La Scala."
And with a large Catholic population joining the Greek Orthodox population, there is no lack of splendid churches. Come at Easter to enjoy it at its very best, when both communities come together in celebration.
Patmos – Divine Spirituality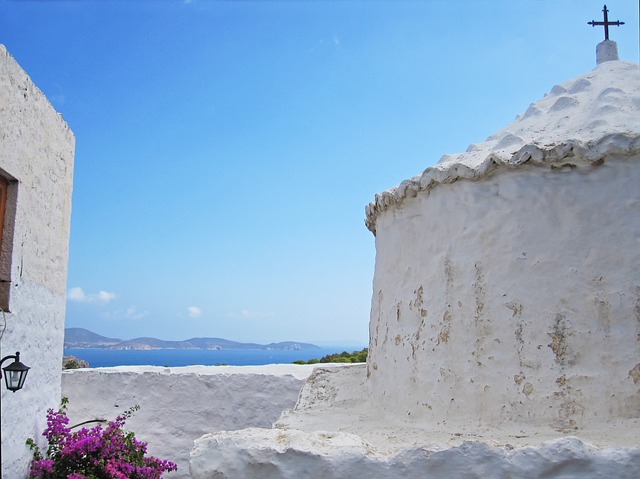 Glorious Patmos, in the Dodecanese, is both a vacation destination and a significant site of pilgrimage. Patmos generally is a miraculous sort of place. The island announces its sacred identity from afar. The glorious Monastery of Saint John towers above the Chora. It was established by Agios Christodoulos in 1088. The monastery is a magnificent Byzantine fotress, with ramparts and towers, and a lovely courtyard.
The imposing terrain of high cliffs made Patmos an ideal place of refuge for St. John. This is where he is said to have written the Book of Revelation, in the Cave of the Apocalypse. The cave is still here, and is a moving sight for pilgrims – a place that radiates divine energy.
Chora, the delightful white-washed capital of Patmos, is a charming village overlooking the Aegean. Of course, Patmos also has some lovely beaches with pristine seas. The island also has many old footpaths, connecting small chapels, tiny villages, secluded beaches, and hilltops with stunning views.
Rhodes – Culture and Beaches
One of the first islands in Greece to welcome international tourism on a large scale, Rhodes has much to offer. This is an exotic island, for it has spectacular monuments from various eras. The Colossus of Rhodes – one of the seven wonders of the ancient world is long gone. But there are spectacular monuments from ancient Greece, such as the acropolis of Lindos. The Palace of the Grand master – a medieval castle from the era of the Knights of St. John (the Knights Hospitaller) – sets a romantic tone, as does the whole of the old town of Rhodes. The Ottomans also left monuments, including the Suleimaniye Mosque and the Hafiz Ahmed Agha Library, a UNESCO World Heritage site
Of course, most visitors come to Rhodes for the beaches. There are spectacular beaches to explore here, for both excellent swimming and for water sports.
Corfu – The Emerald of the Ionian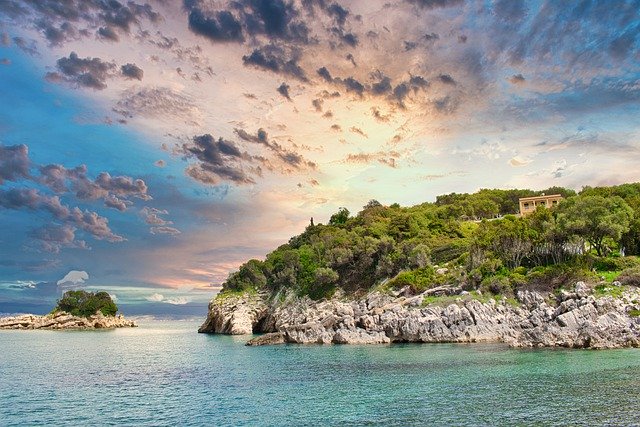 The Ionian Islands are glorious. Known for being green and lush, they are surrounded with pure waters that glisten like jewels in hues of turquoise and deep blue. Glamorous Corfu is like Greece with an Italian accent – you'll even taste it in the delicious local cuisine. This is a sophisticated island, and also an unbelievably romantic one. Corfu town has a magnificent Venetian fortress, a palace – which is now the Museum of Asian Art, and the famous palatial villa Mon Repos, now open to the public and housing Ionian treasures. The center of social activity is the elegant Liston, a promenade that feels like Paris' Rue du Rivoli and in fact its design was based on it.
But of course, you have not come to the Greek Islands for your vacation to stay in town only. Corfu's coastline is absolutely magical. The norther coast in particular offers one magnificent beach after another. The island is also famous for its many hidden coves. Explore by boat and you are sure to find a secret paradise.
Lesvos – Beauty and Character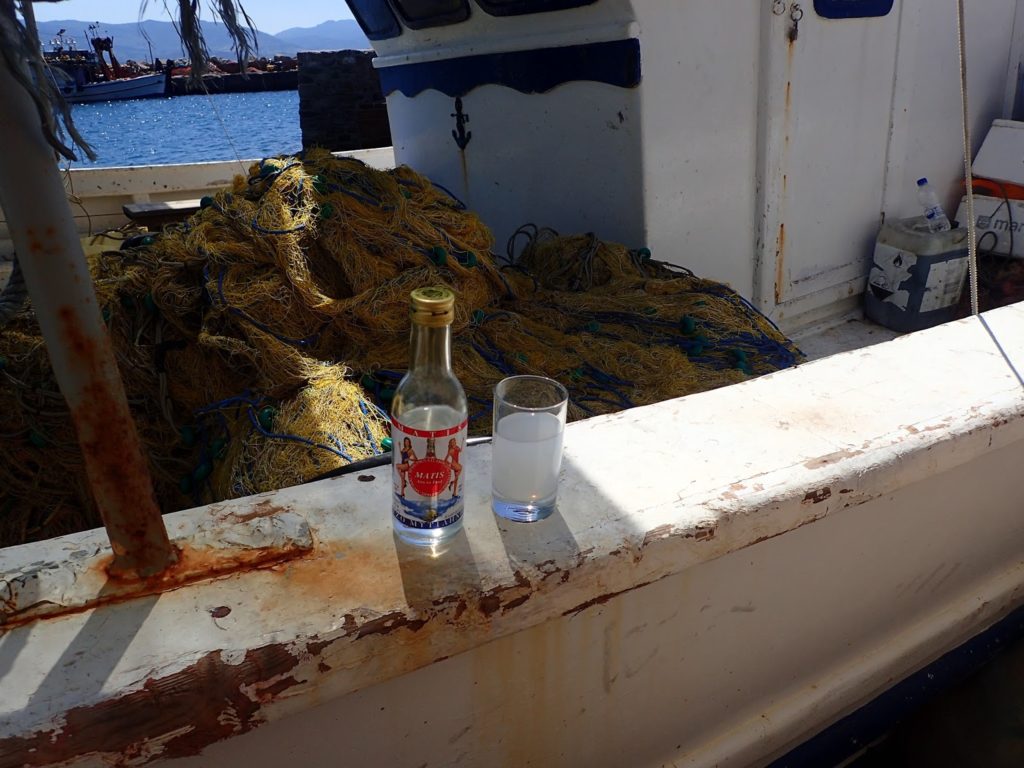 The North Aegean is spectacular. Lesvos is one of the most interesting and diverse Greek Islands for your vacation. Mytilene, the glamorous capital, is filled with Belle Epoque mansions from international merchants, each in their nation's individual style. The great cathedral – Agios Therapon – crowns the skyline in the center. The Gatalusi Fortress – one of the best preserved Byzantine fortresses of the whole Mediterranean – looks over from above. From here, you have a vast island to explore. Overlooking the sea Molyvos is famously enchanting. Skala Kallonis is a central point, a harbor town nestled in the crescent of the island. Inland, there are glorious villages like Agiassos and Asomatos. Here, the quintessential picturesque Greece of decades past is thriving in style.
History lovers will be in heaven here. This is where Aristotle basically invented biology with his friend the philosopher Theophrastus. The ancient Greek dramatist Menander lived here. And this is famously the birthplace of the poet Sappho – in Eresos.
Lesvos of course has many excellent beaches to choose from, such as the beaches of Molyvos and Eresos. There are also more secret beaches, such as the tiny and exquisite Agios Hermogenes, lines with luscious pines.
This is the perfect place to try Ouzo. There are many distilleries on the island. The heart of the culture of ouzo is on Lesvos, and it is a culture, with a certain etiquette and grace. You'll be initiated quickly. The sweet fragrance of ouzo is a fantastic pairing with seafood.
Hydra – A Center of Arts and Culture in the Saronic Gulf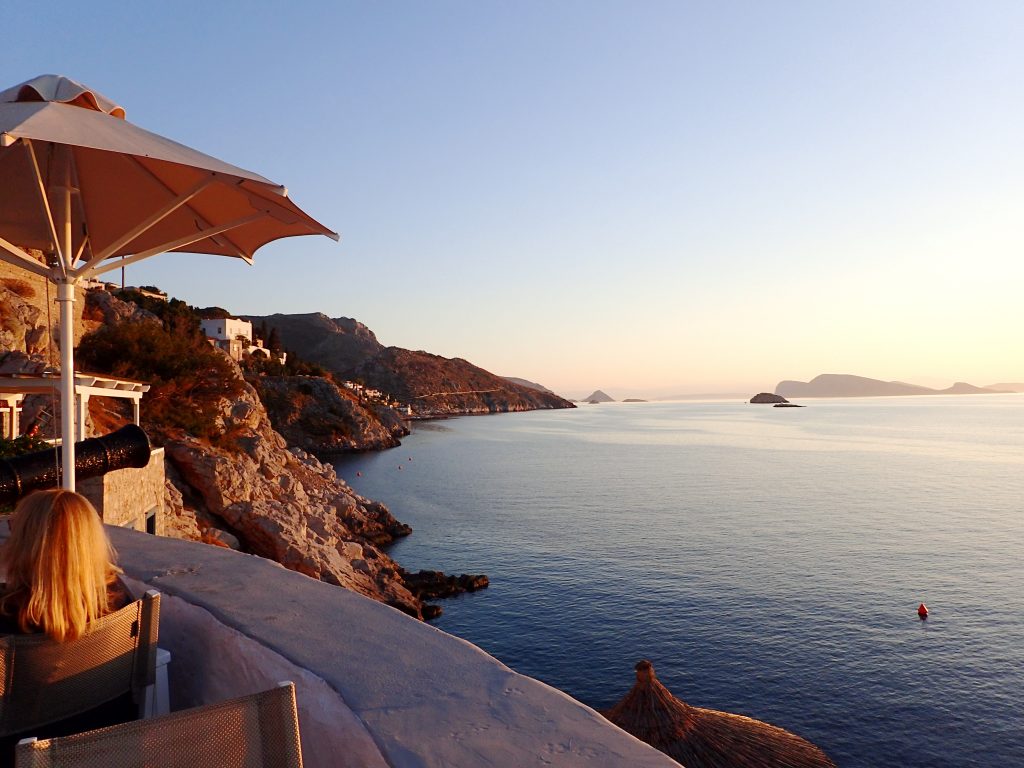 Hydra is a fascinating small island, very conveniently reached from Athens. This island is more about culture than it is beaches, although it does have some excellent swimming. Hydra is serene. In part, this is because there are no cars or motorcycles – this is as much of a boon for the vistas as it is for the noise levels. Hydra is also cultured. For decades this has been the retreat of artists, with novelists and poets visiting (notably Henry Miller with Giorgos Seferis). Also – famously – this was home to Leonard Cohen for decades.
Hydra has just the one main town, curved around a lovely port. This was an island of ship captains and merchants, and they built in beautiful style. You'll dine superbly, here in the romantic alleyways or port side. Or you can take stroll or take a water taxi to Kamini for more choices. For art, you can visit the slaughterhouse, where the Deste foundation has created a project space hosting exhibitions of international artists. Hydra is definitely one of the best Greek Islands for a cultured vacation.
Crete – Bold, Adventurous, Beautiful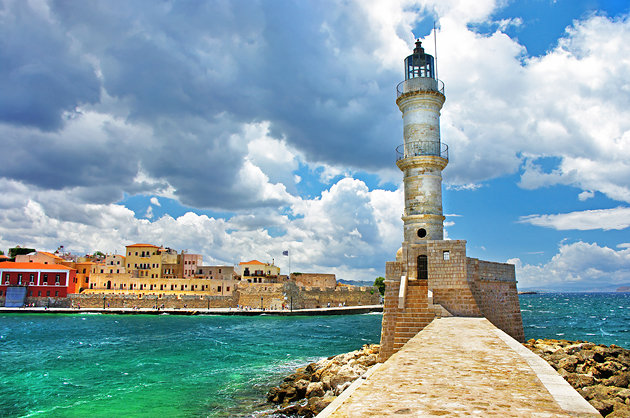 Magnificent Crete, largest of all the Greek islands, is a wonderful vacation destination. It's almost like its own country. For starters, instead of the glory of ancient Greece, they have the glory of the much more ancient Minoans – an advanced Bronze Age Society you can get to know at Knossos, their glorious palace. Crete also has its own fantastic cuisine, the purest and most elemental of the Mediterranean. And the wine is glorious – Marouvas is aged and rich like a sherry. Cretan music is among the most famous in Greece. Go to a "Panigyri" – a feast day honoring a village's patron saint – to hear it, and see some of Greece's liveliest and most stirring folk dancing.
Crete is home to some of Greece's most famous beaches. Balos – where Prince Charles and Princess Diana are said to have stopped on their honeymoon, Elafonissi – a Natural 2000 biotope with pink sands and a dreamy lagoon, and Matala – the beach with a high cliff full of caves where the hippies lived. These are just a very few of the spectacular beaches. Besides this, there is the Samarian Gorge, a world-famous hike that will take you to the shores of the Libyan sea. This is one of countless gorges – Crete is a hiker's paradise.