So Many Islands, So Little Time!
Greece offers such a staggering array of experiences to the visitor that panic is a completely reasonable reaction. To the rescue- Evermore's 12 hour, action-packed solution- the ideal day cruise.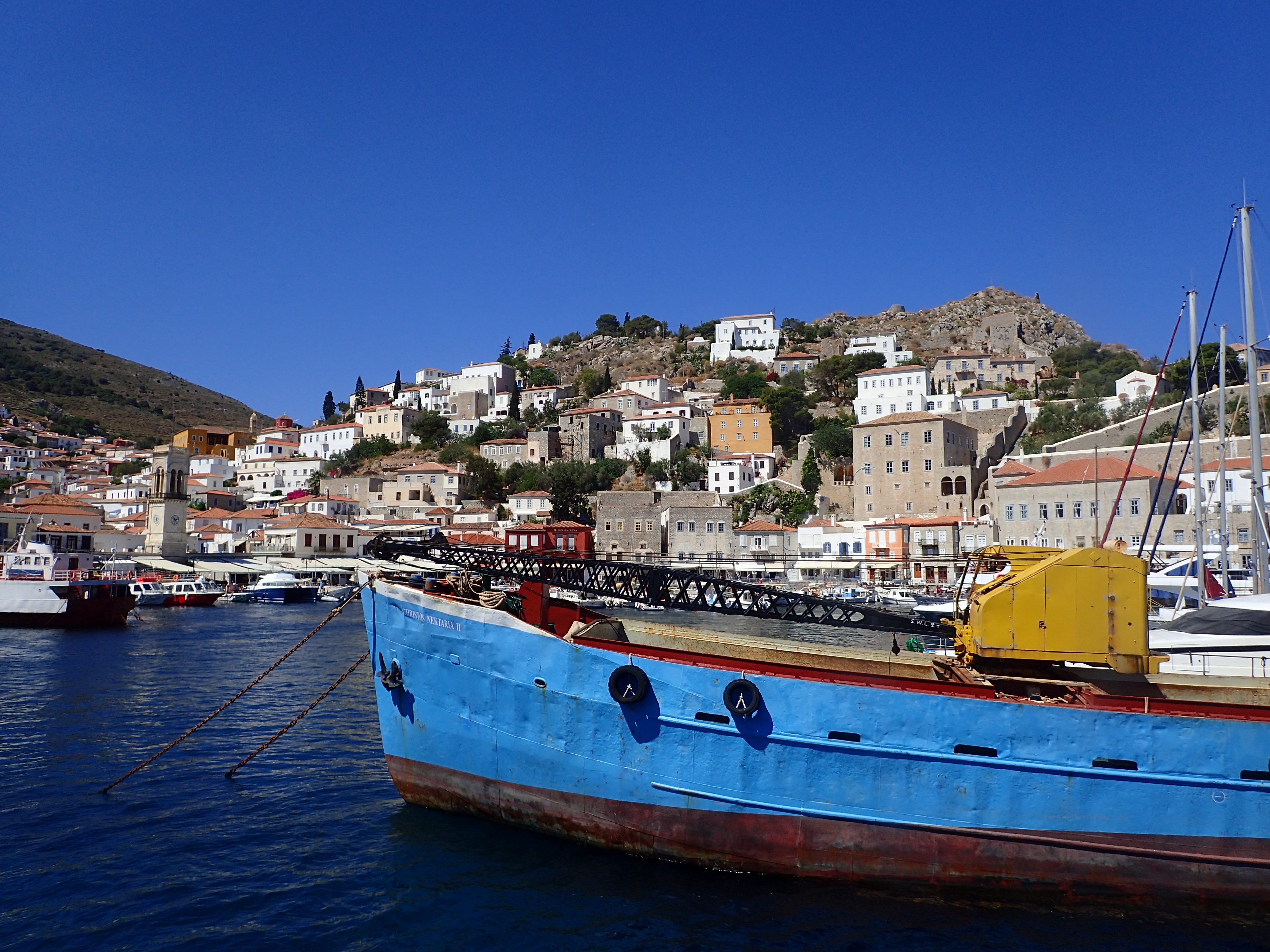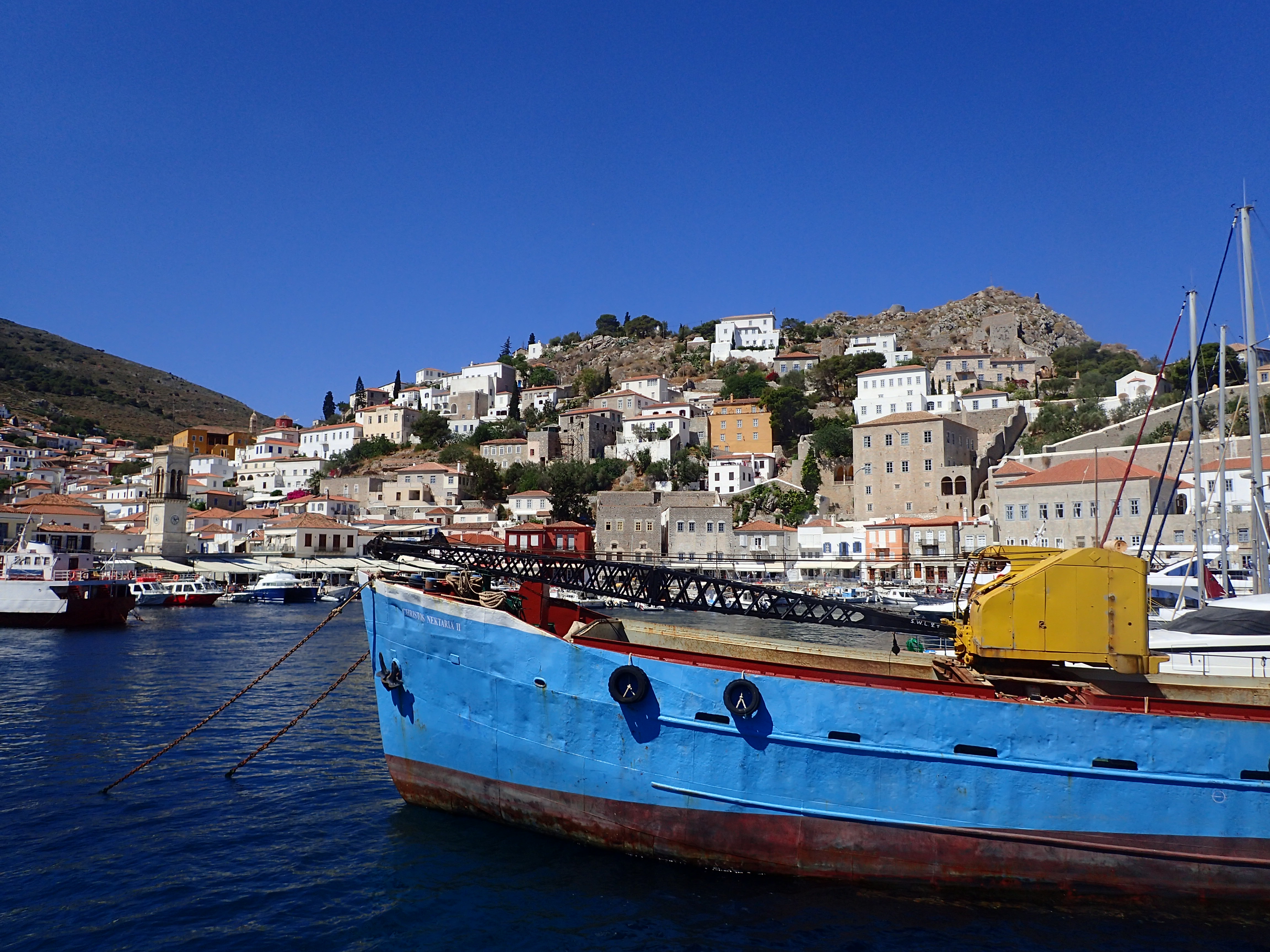 If only we were all be able to explore all of Greece's islands in depth! Each charms in its own way, and that's comforting- it means you simply cannot go wrong. Visiting an island- any island- by boat is an essential Greek experience. Even if your time in Greece is short, you can still have it. Evermore cruises has perfected the day cruise, stopping at three islands in the Saronic gulf. Optional professionally guided itineraries enriching the experience with history and authenticity.
We leave at 8 from the Port of Kallithea. A frappe later, and still well before noon, our first port of call comes into view, and it is a beauty: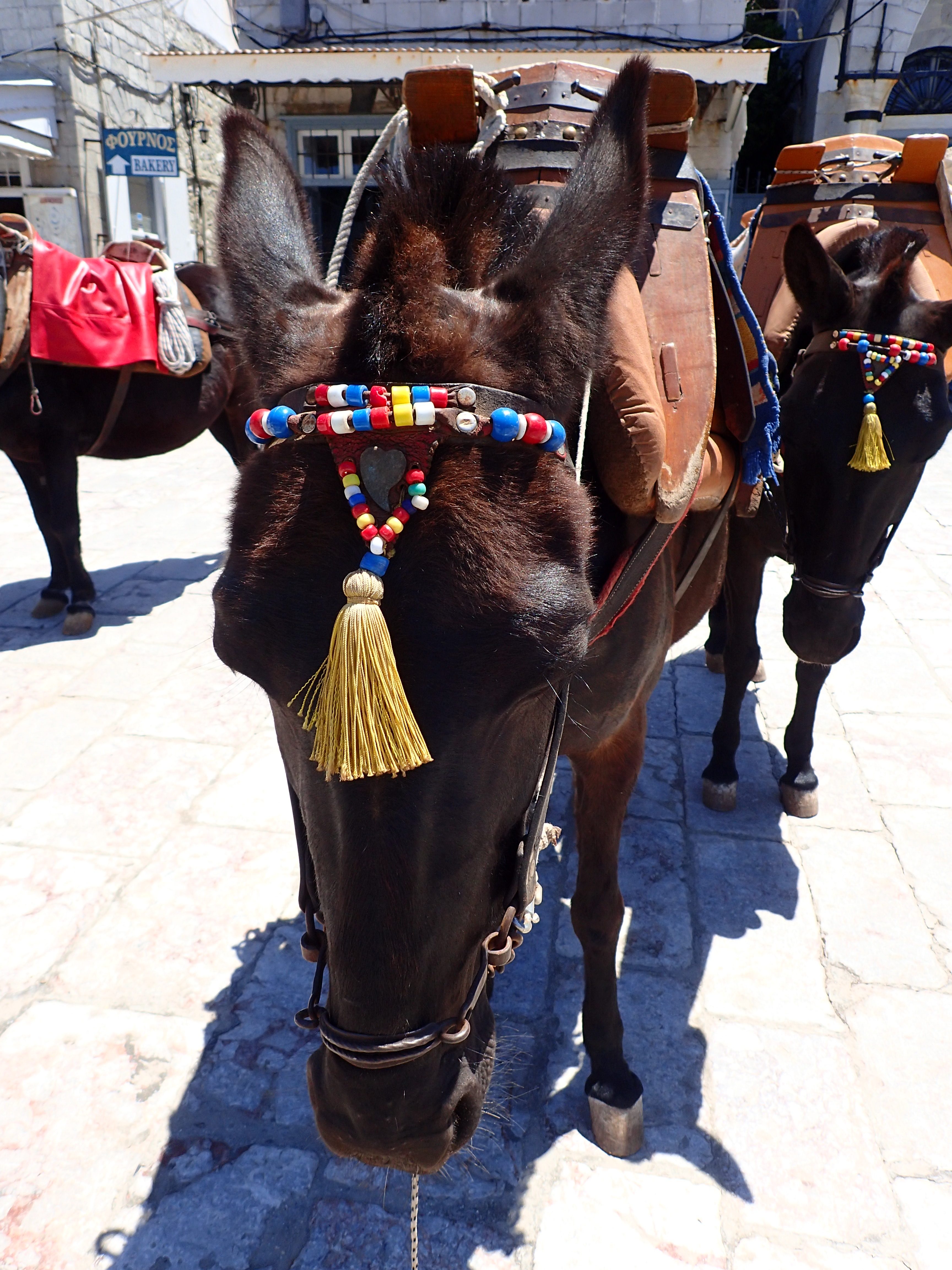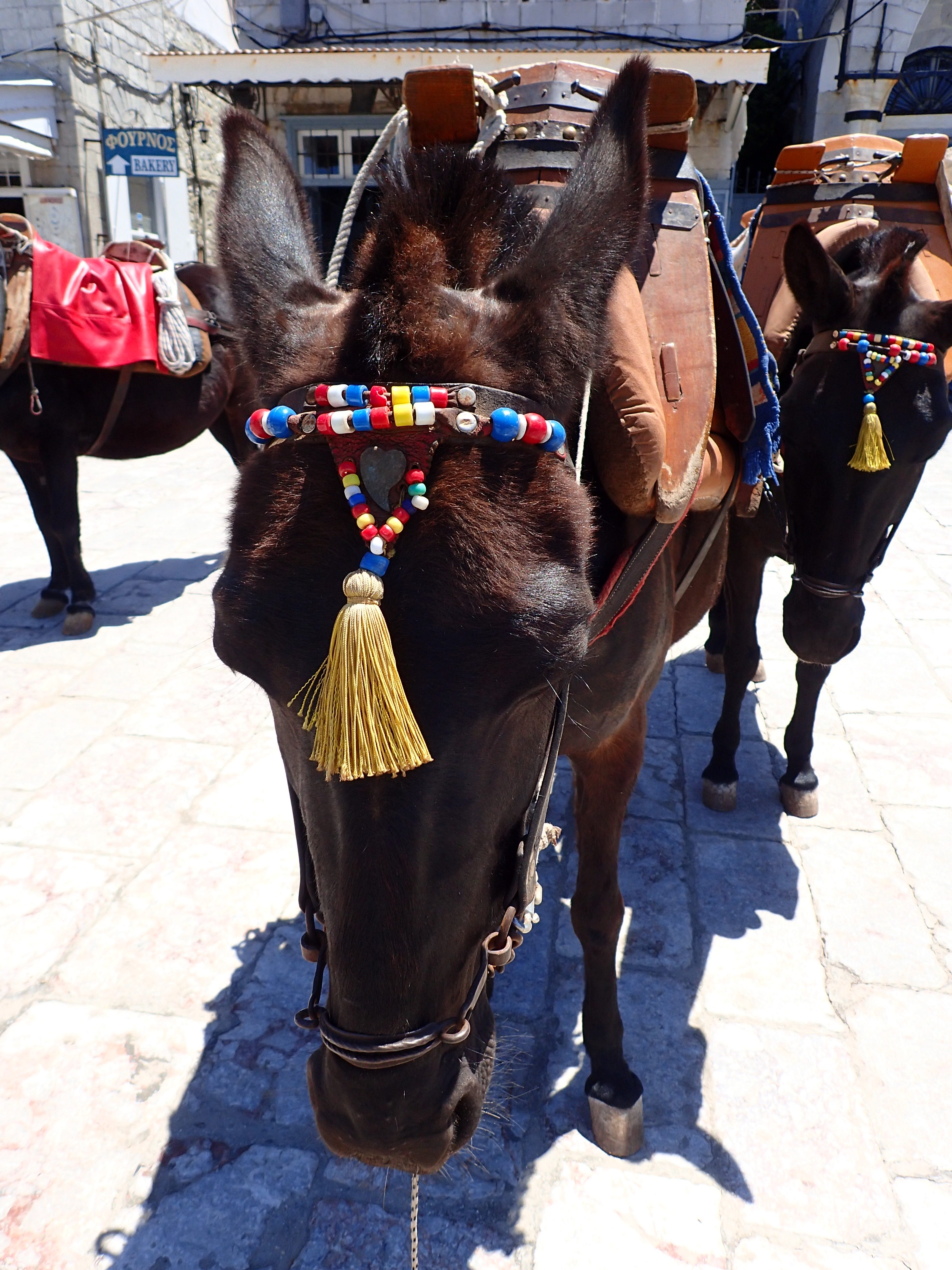 Hydra
The trip starts off with a bang- Hydra is popular destinations for Greeks and visitors both for pretty much every reason you can fall in love with a place. We'll start with the charm of the transportation system- Water taxis, donkeys (1,000!- for a wintertime human population just twice that), and some strong guys with wheelbarrows get the job done.
For historic heft, know that this is the home of Hippocrates (of the Hippocratic oath).The island's heritage as a center in shipping places it at Greece's spiritual and historic heart (the islands' contributions, and sacrifices, to the revolutionary cause were extraordinary). Now for a little contemporary history- Greece's internationally known painter Nikos Hadjikyriakos-Ghikas was at the center of avant garde mid-century culture. His home here (destroyed by fire in 1961) was visited by artists, writers, and scholars of international reputation, such as Giorgos Katsimbalis, Henry Miller, Patrick Leigh Fermor, and John Craxton. Hydra has also been on screen, most notably as the setting for "Boy on a Dolphin" with Sophia Loren. Hydra was Leonard Cohen's home for decades- he is celebrated by a festival this year June 9 – 11. Oh, and Vivienne Westwood did a photo shoot here with Pamela Anderson.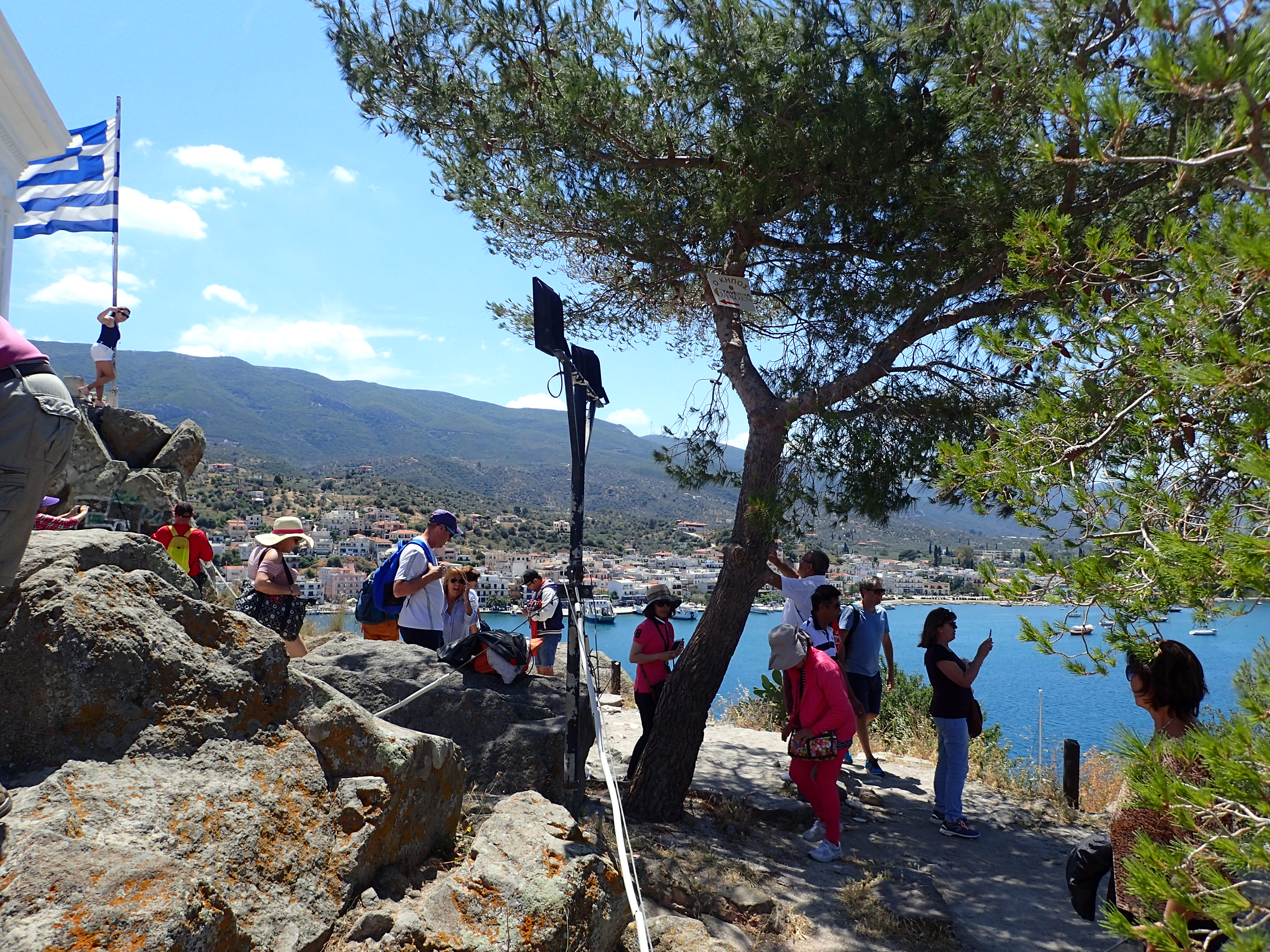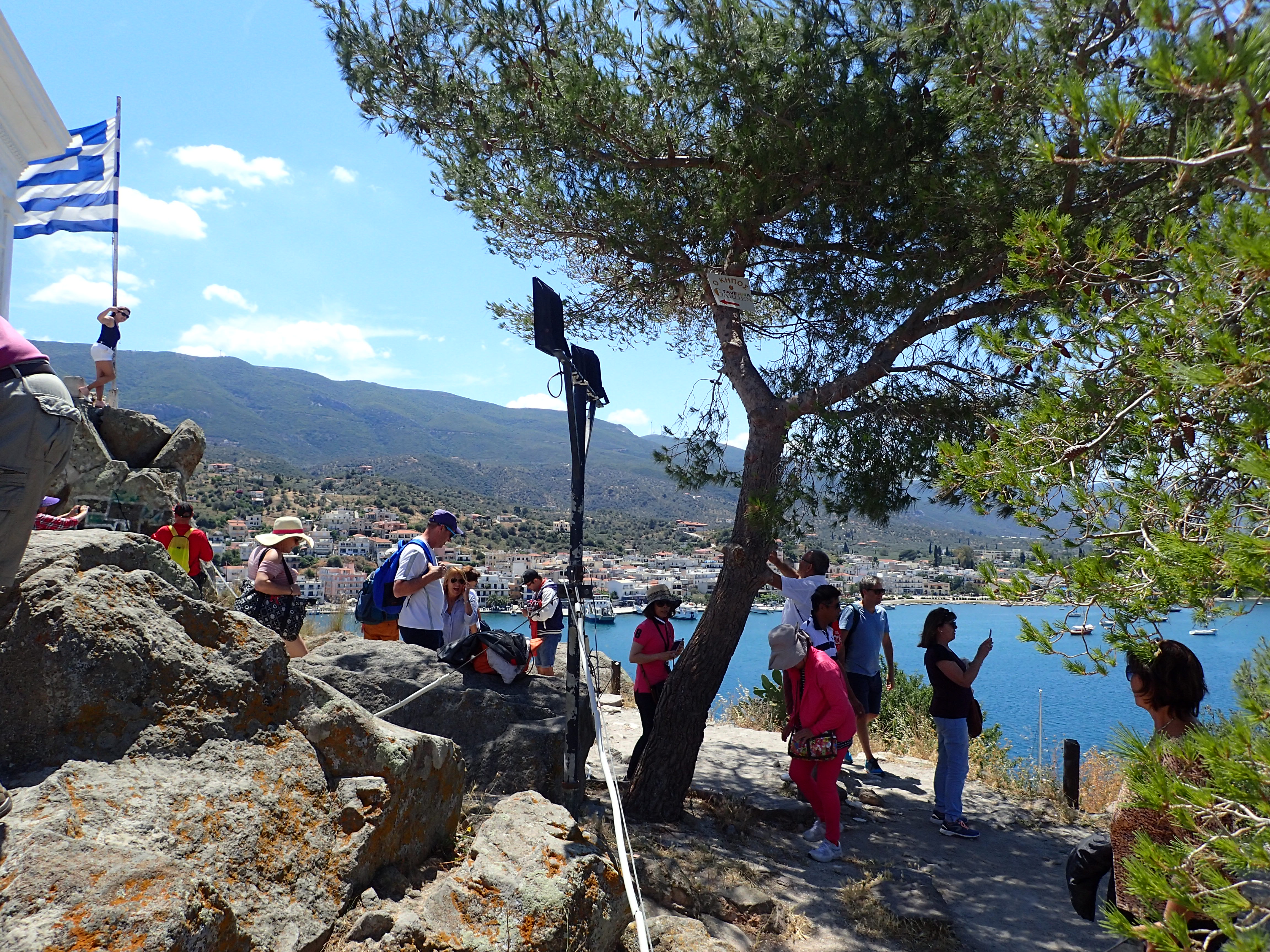 Poros
The next stop on our cruise is Poros- famously lush, this classic island with a timeless pace of life also drew international attention early on. Patrick Leigh Fermor lived here in a watermill with his Romanian lover, the painter Princess Balasha Canatcuzene, in the summer of 1935. He encouraged British painter John Craxton to visit the island. Craxton and the now well-known British painter Lucien Freud shared a studio here in 1946. Poros is also Henry Miller's most vividly described port in The Colossus of Maroussi.
The port is compact, and the hour we have is ample time for a taste. Go up to the clock tower- just follow the signs in English, French and Chinese. Snap some photos of the view, and, instead of going straight back down to the harbor, wander through narrow pedestrian alleys and admire the 19th C homes and charming doors swathed with bougainvilla. Try an Amygdalota at a pastry shop- the marzipan confection (amygdala = almond) is a specialty of many of the islands, including Poros.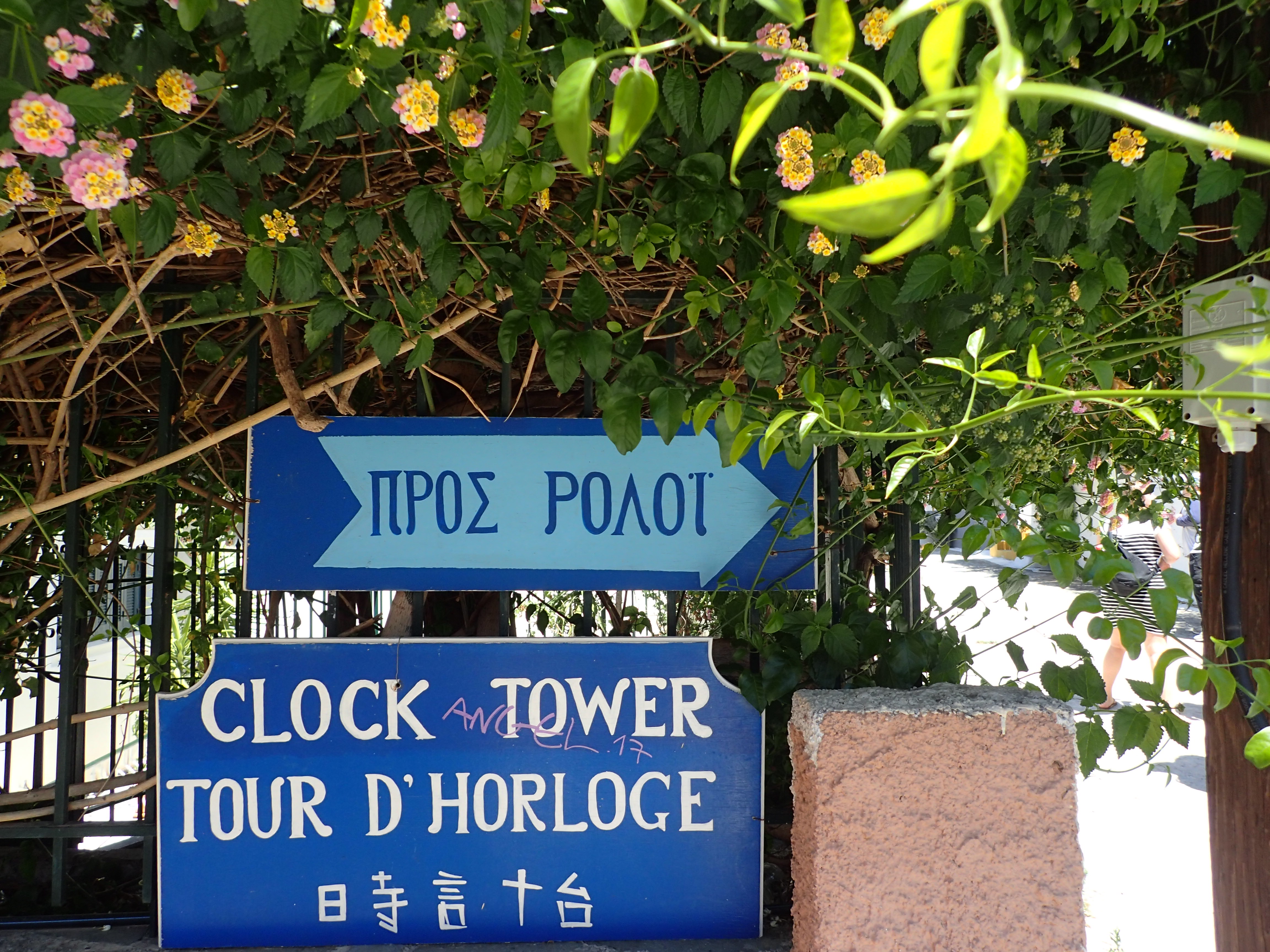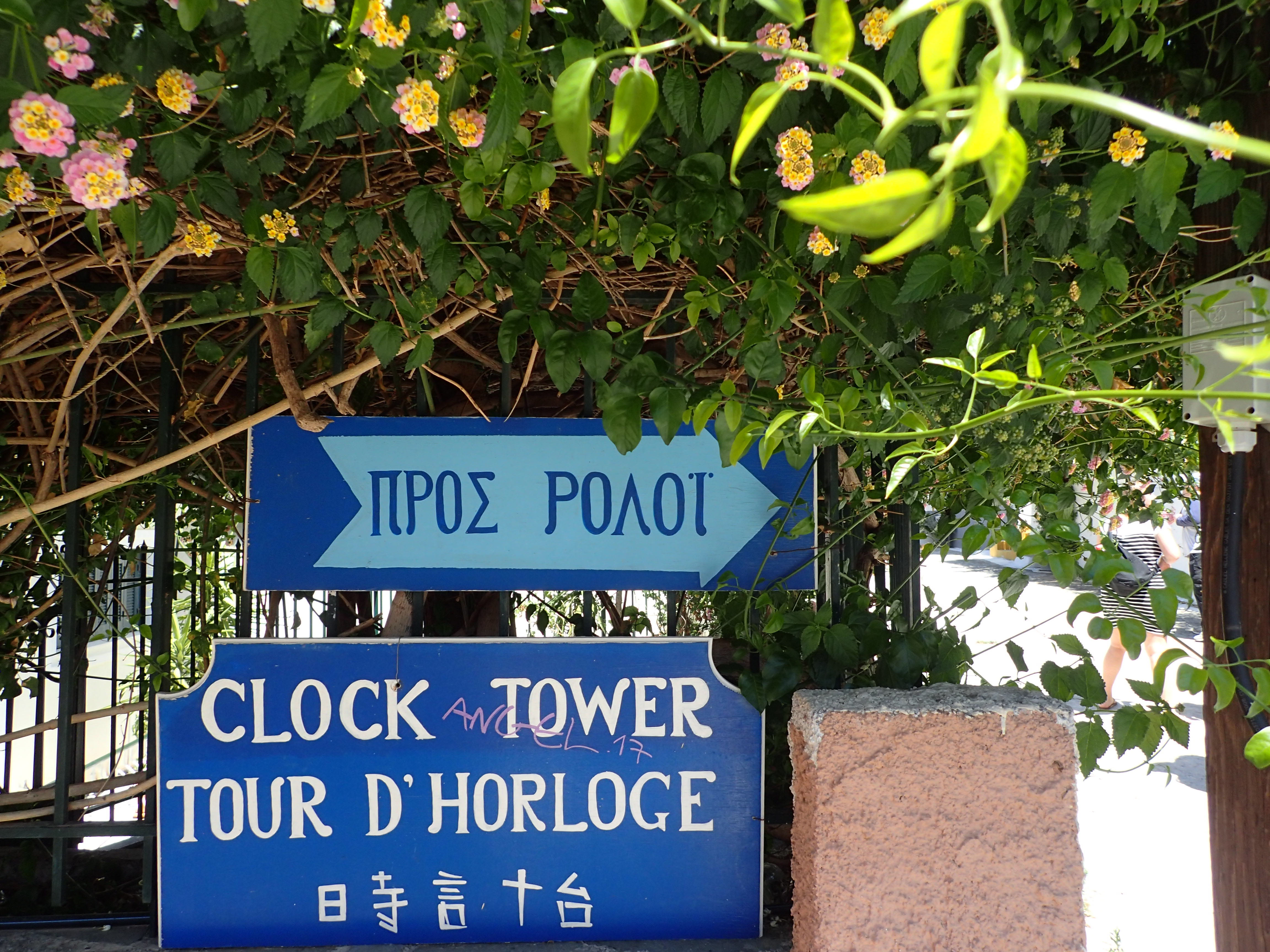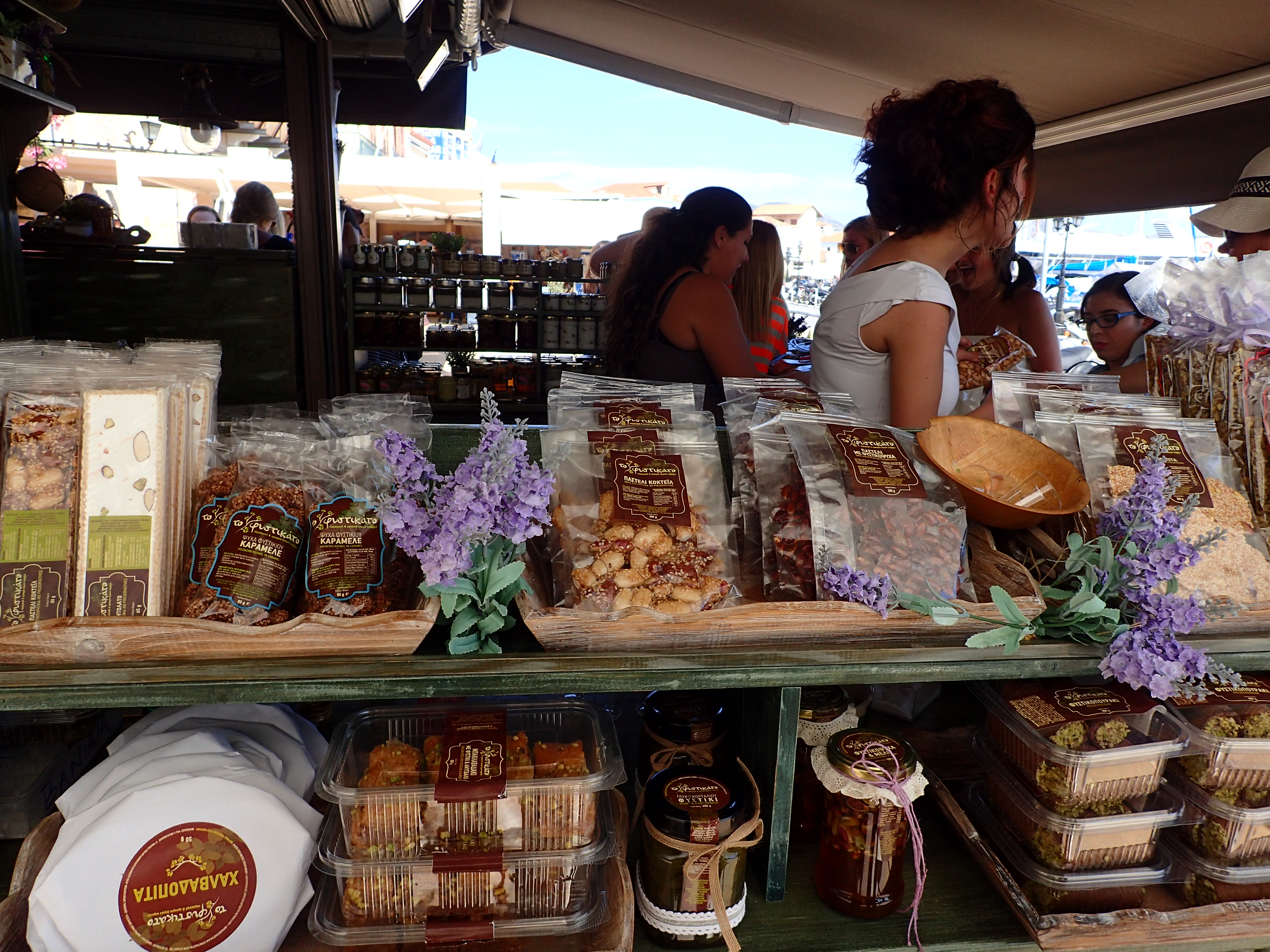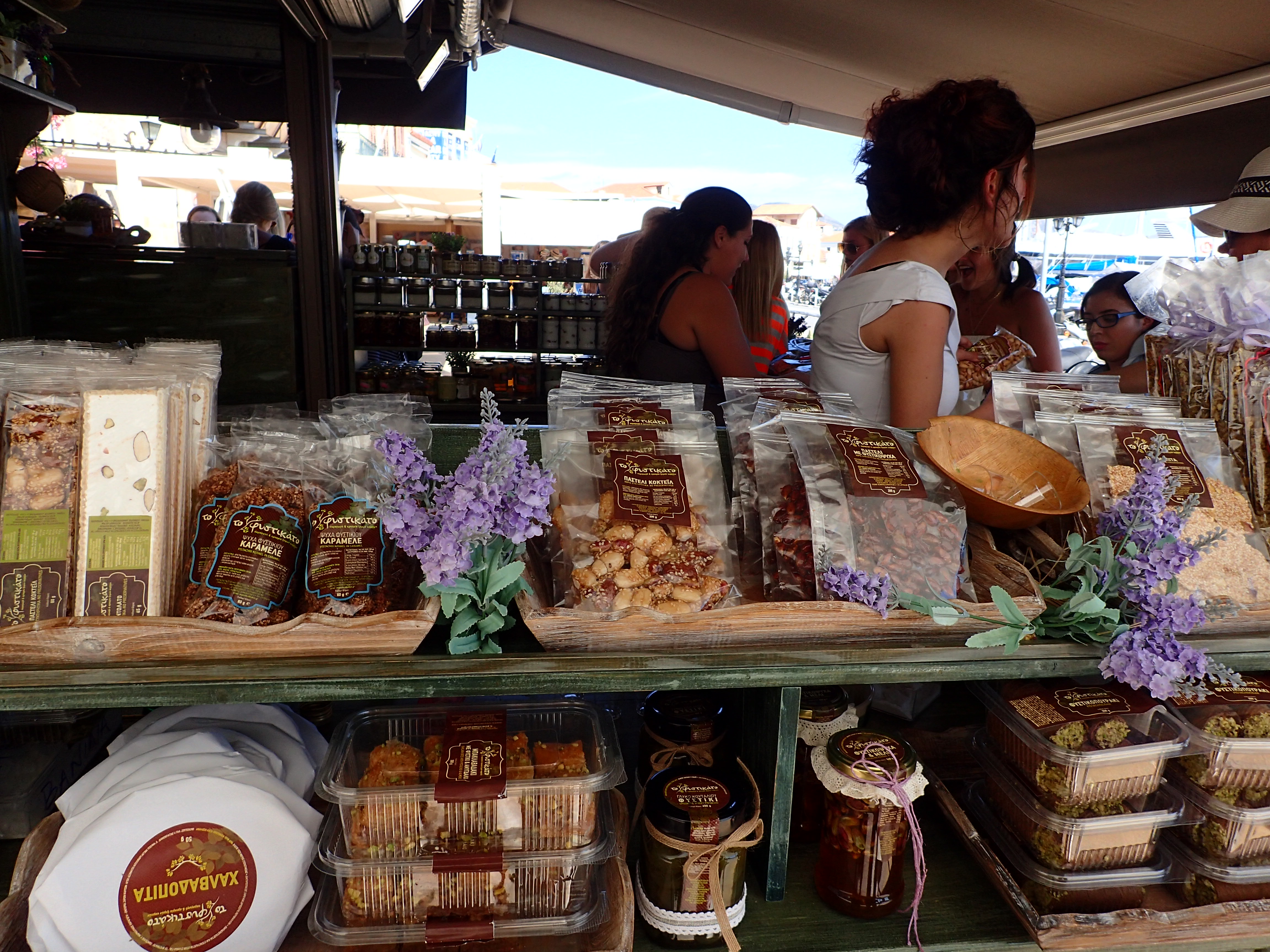 Aegina
The truly splendid Doric Temple of Aphaia, together with the temple of Poseidon at Sounio and the Parthenon, forms the sacred triangle of the ancient world. Evermore offers an optional excursion by bus, and that would definitely be the most virtuous use of your time. But, if you just want a (literal) taste of Aegina, go shopping for pistachios– the Greek name for them is "Peanut of Aegina" ("Fistiki Aeginis"), Needless to say, the island has lots of them, and they're really good, earning the island a PDO. You can buy pistachios and anything you could imagine can be made with them from stalls right by the harbor. Then stroll along the marina, choose your cafe, and down a pistachio mojito on the quick- we'll be on the boat again before you know it.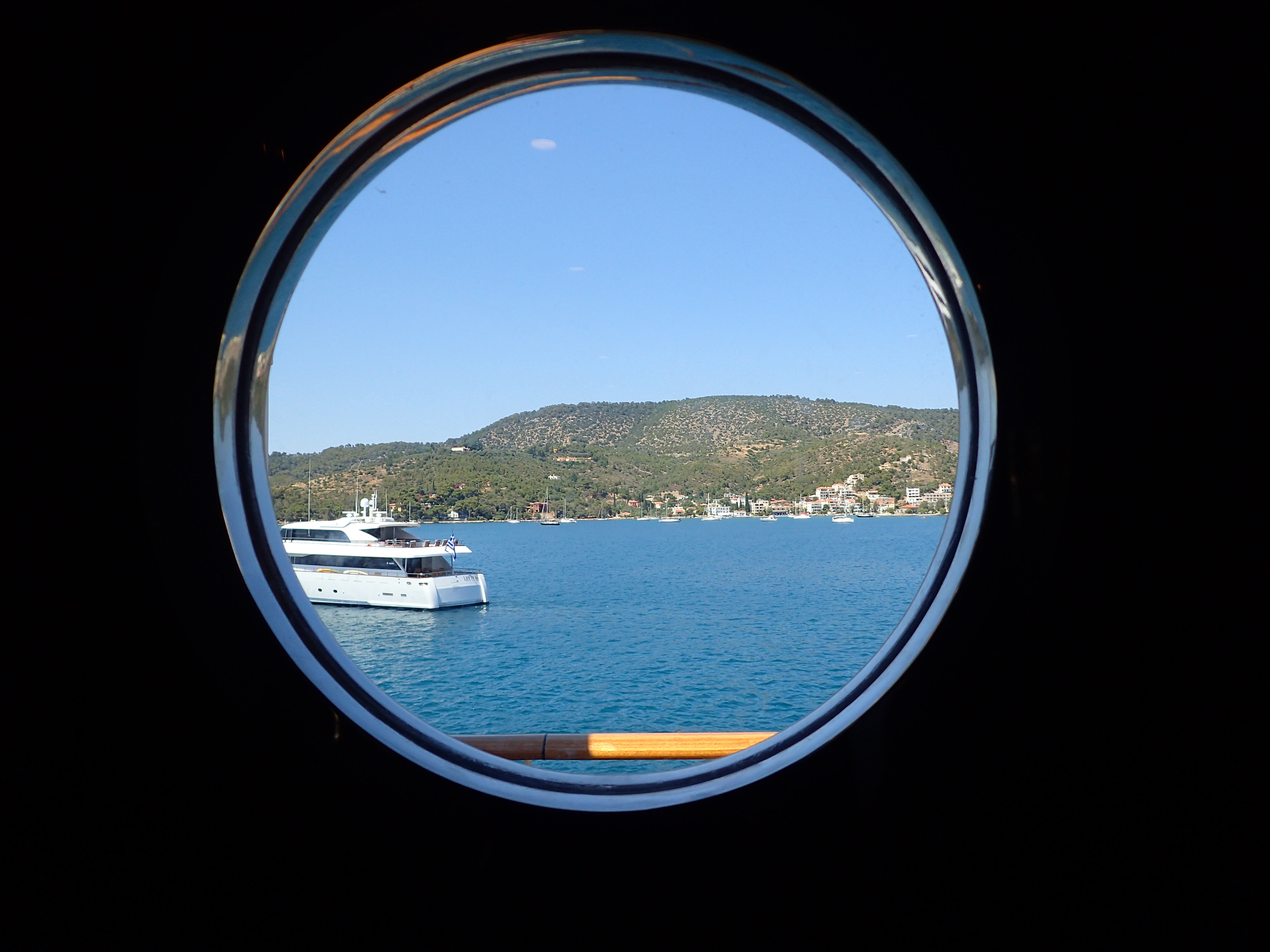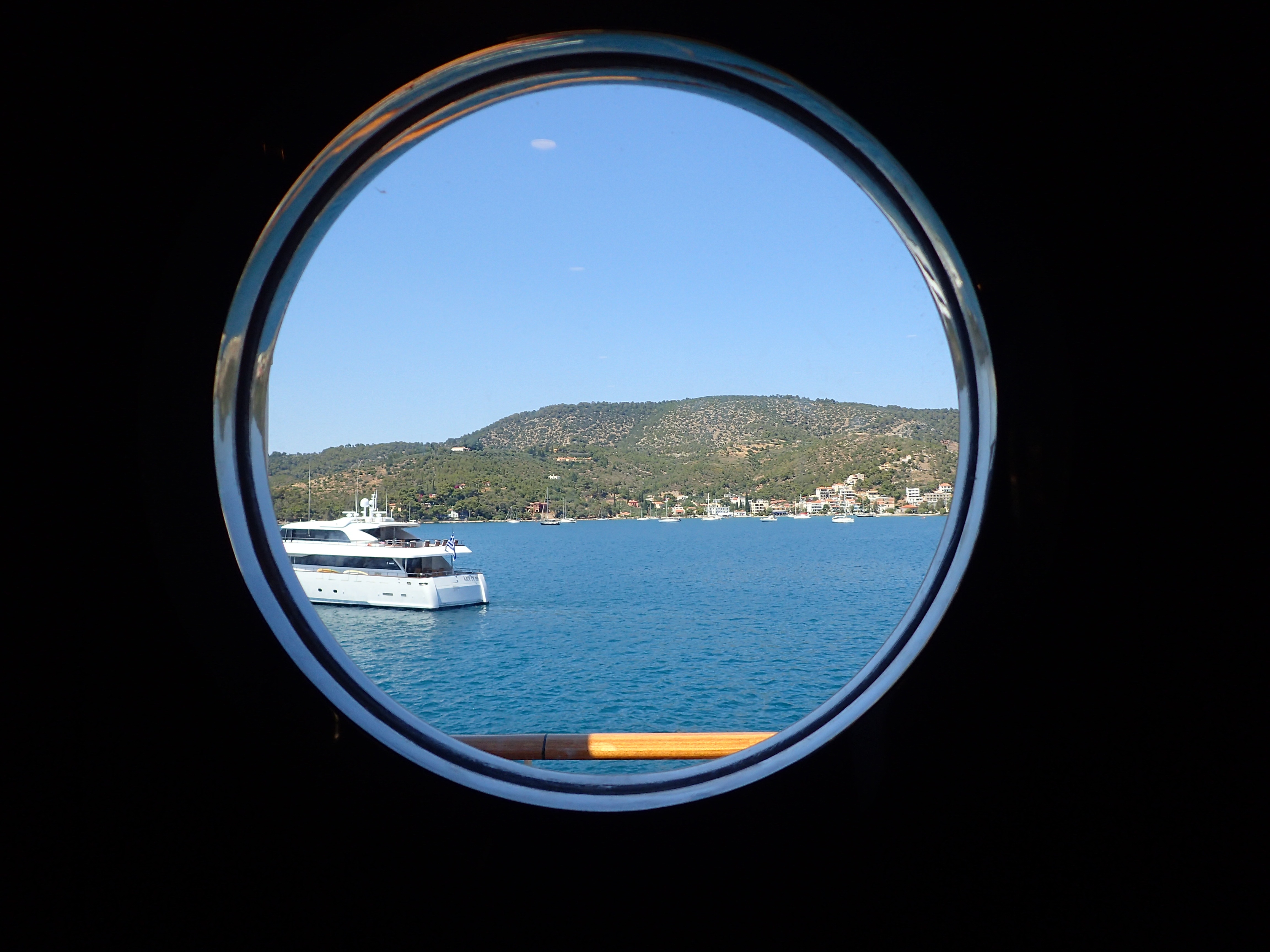 Finale-
After we watch the port of Aegina recede into the distance, we've got just an hour and a half back to port. But our cruise is not over yet. If you are craving more of the quintessential Greek experience, you're going to get it- with some quite good live bouzouki and singing on board, dancers in traditional costumes, and a multilingual and really very charming MC. (It seems some of us are too shy to yell out a convincing "Opa!" without her encouragement).
Although brief, your time on the three islands will leave you rich with impressions, memories, and probably a lot of great photographs. But perhaps the best part of all is the cruise itself- seeing a harbor draw ever closer from the prow of a ship is nothing, nothing like landing at an airport. A journey by sea stirs the subconscious in surprising ways – associations as ancient as the Odyssey and as recent as the images of Robert McCabe add an unexpected layer of poignancy and romance, even to a lighthearted journey with ouzo, and music, and dancing.
From the scent of the fuel to the low unfurling of the anchor's massive chain, the boat trembling with power as it turns to dock- the experience will leave you something of the eternal.
Info:
(+30) 211 188 2220