Glamorous, laid-back Hydra- in reality just 2 hours from Athens- is actually several significant decades away. There are no cars, no motorcycles, no noise of contemporary life. This, along with symbols of a rustic, rural sensibility- donkeys (many), old women in black (far fewer), give the island a timeless feel. But Hydra is not where you come to experience an unspoiled vision of Greece. In fact, it's just the opposite- this is where you come to experience a very, very spoiled Greece- the Greece of brisk jade sea, the Greece of refined apres-swim wear, the Greece of shrimp large as a baby's forearm napped in sauce so lusty you suck it off the heads in a not very refined way. If elegance is luxury without pretension, then Hydra defines it.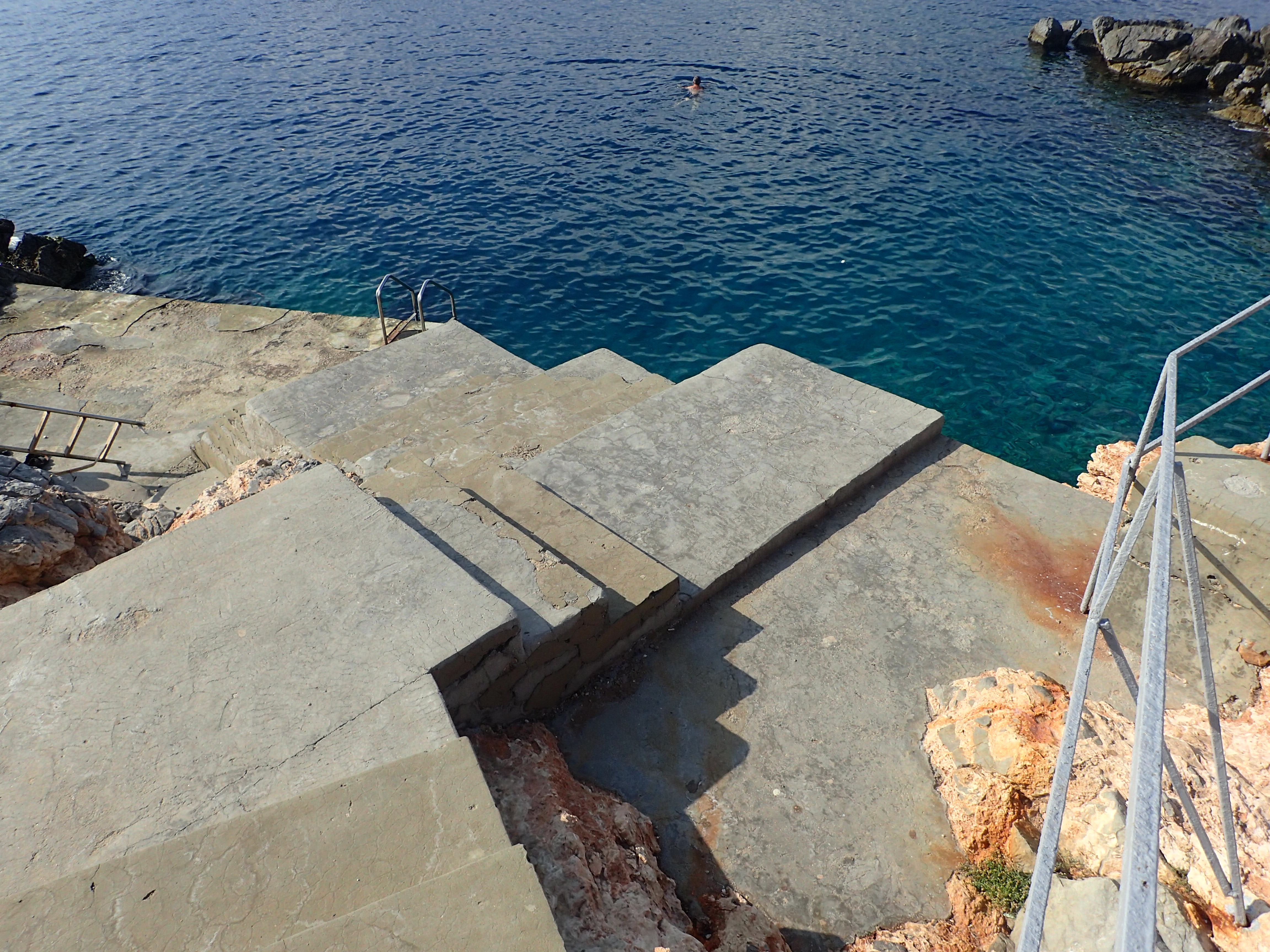 The infrastructure helps. The island has a long history in shipping, and the fortunes were used to build in excellent taste. Refined, sober mansions appropriate in scale give Hydra town aristocratic subtlety. The harbor is deep, the houses of the town stacked on hills rising above. It's a green and shady island. Nature here is not coddling- it's uncompromising. Expect a clean, pristine swim off of a platform, not a sandy sweaty mess.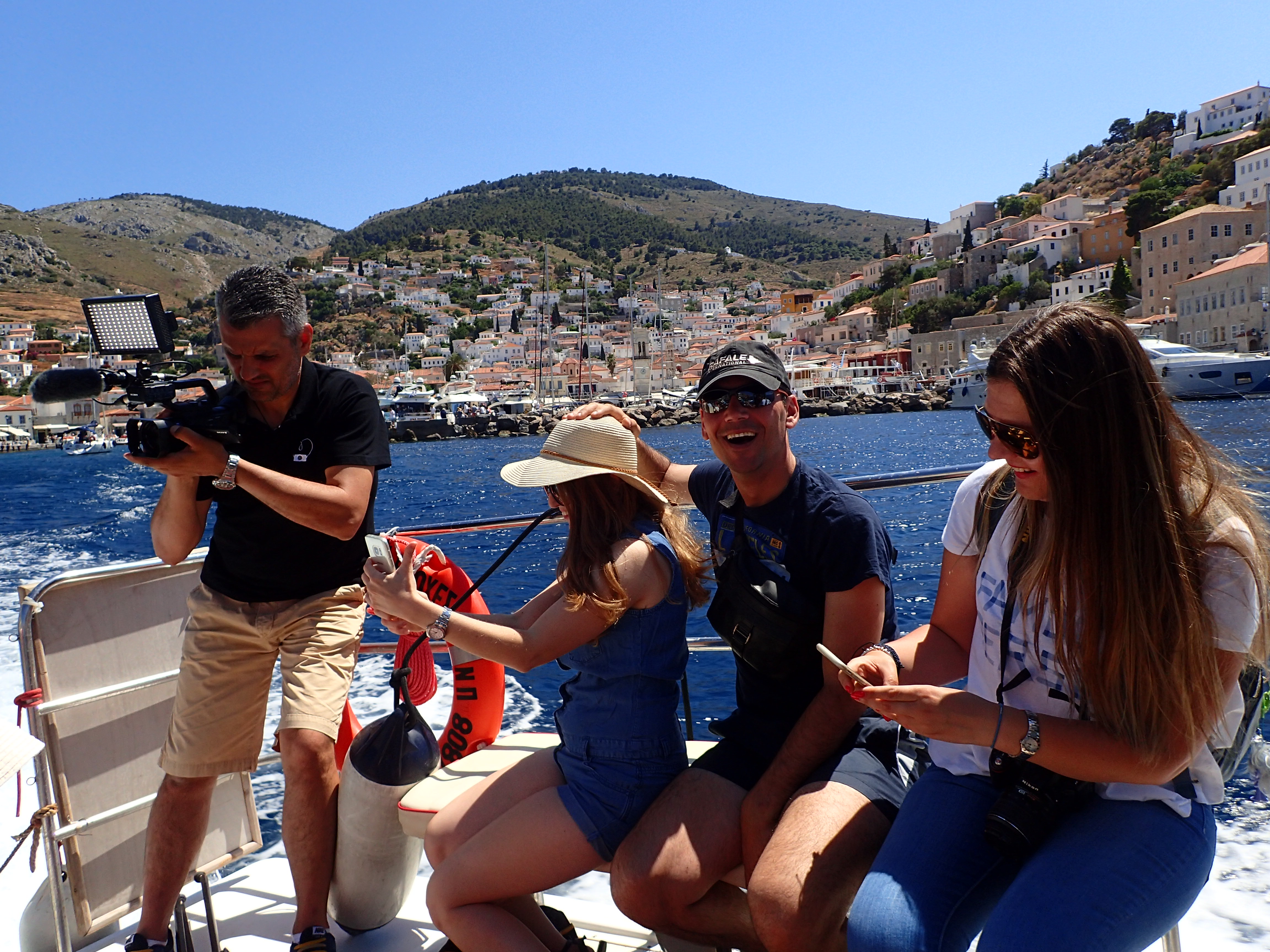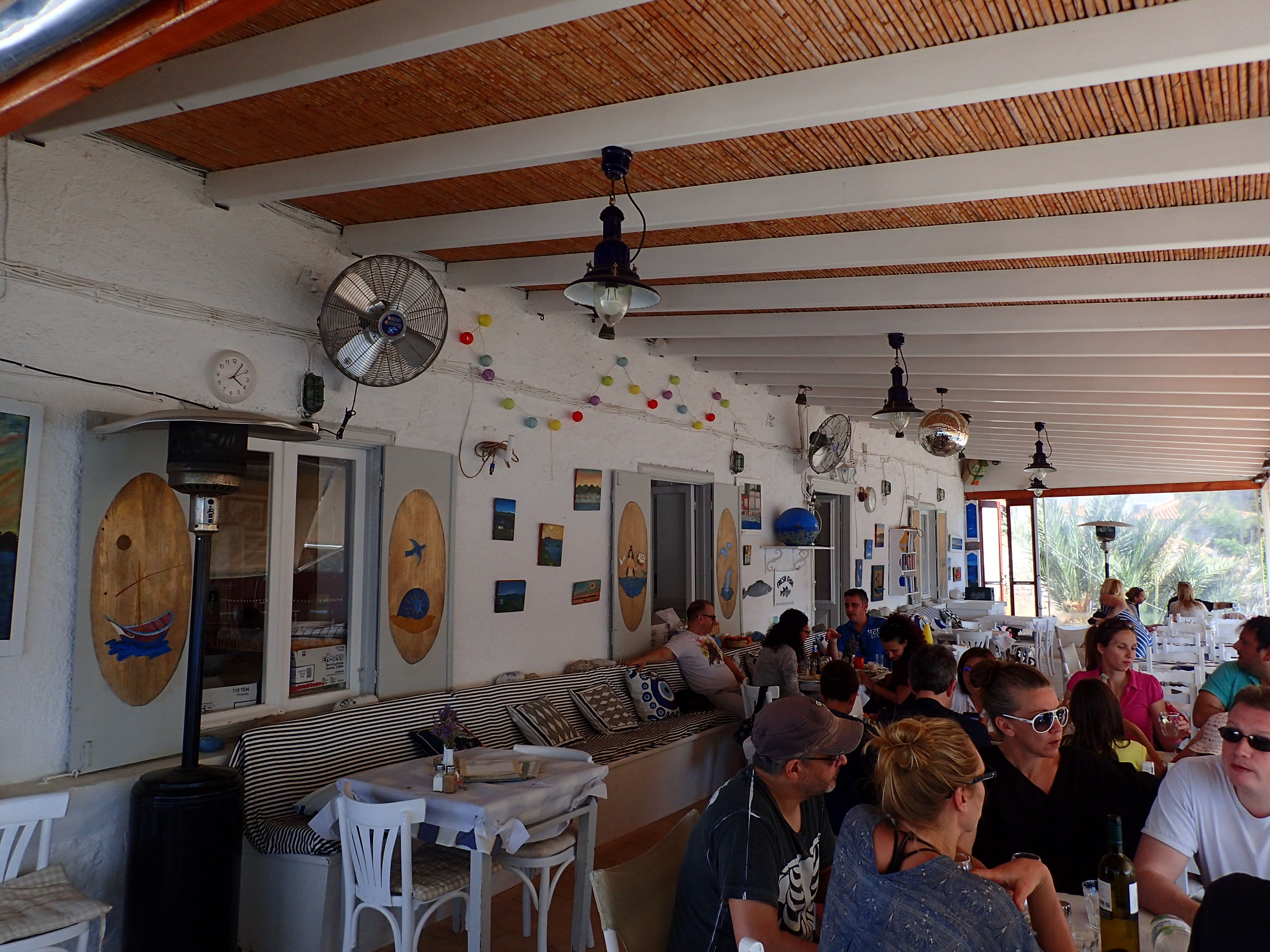 Once you dive into the island, you see that Hydra is not actually timeless- it is a snapshot of an era. But that era is not- despite the no car thing- pre-industrial Greece. We alight from a water taxi with salty, wind tousled hair, to have lunch in Kamini, in the 1970's. There is something effortless and optimistic, utterly uncalculated, about Kodylena's, a bohemian glamour of simplicity with its white painted porch jutting out over the harbor. The food is excellent, exuberant, nothing twee. I would go to Hydra just to eat here again.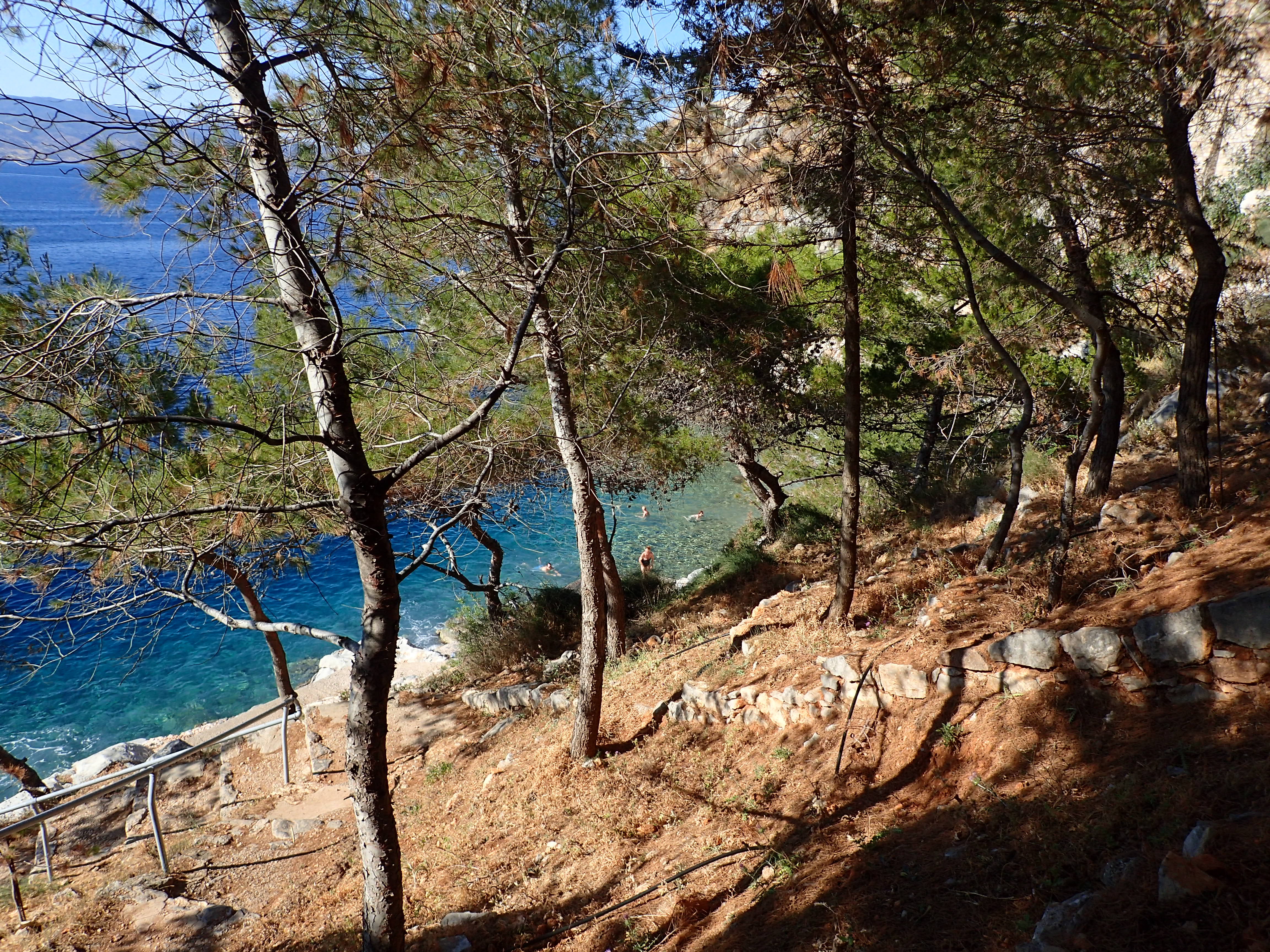 Since there are no cars, the footpaths of Hydra are particularly fine- paved, shaded, vistas glimpsed through trees. In truth, Kamini is just 20 minutes at a slow pace from Hydra town. We walk back in the sweet pine-scented shade of later afternoon. A beach far below peeks through the trees- paths and a wooden staircase leads to a couple of cement platforms and a narrow, rocky shore. This swim with its cool water and warm cement, the sweet shade and the difficulty balancing on smooth rocks, captures Hydra's particular beauty. It has a pleasing ruggedness; it demands a commitment. But then, it rewards you lavishly. After the bracing swim you feel breathless, pleased, like you've accomplished something.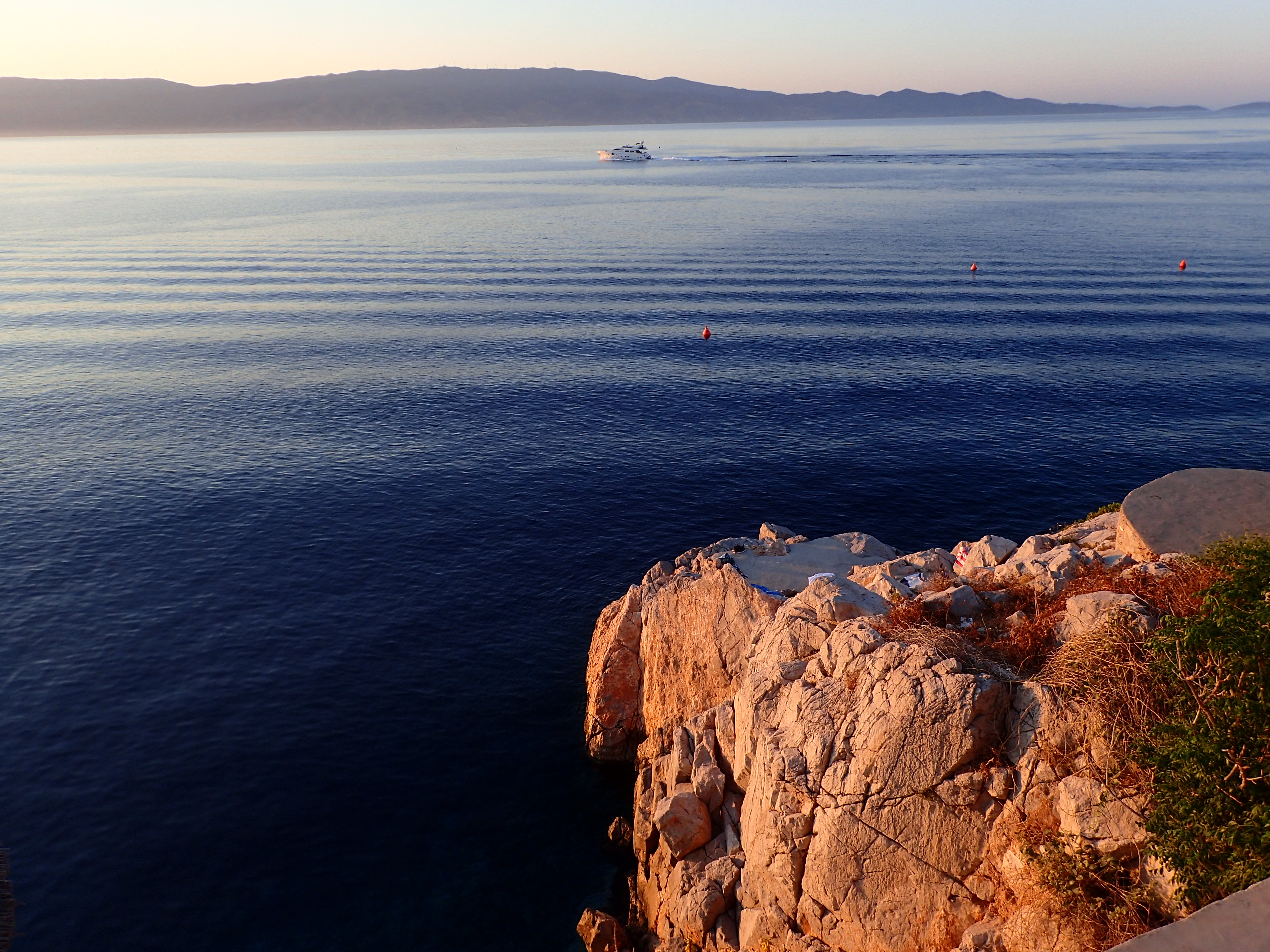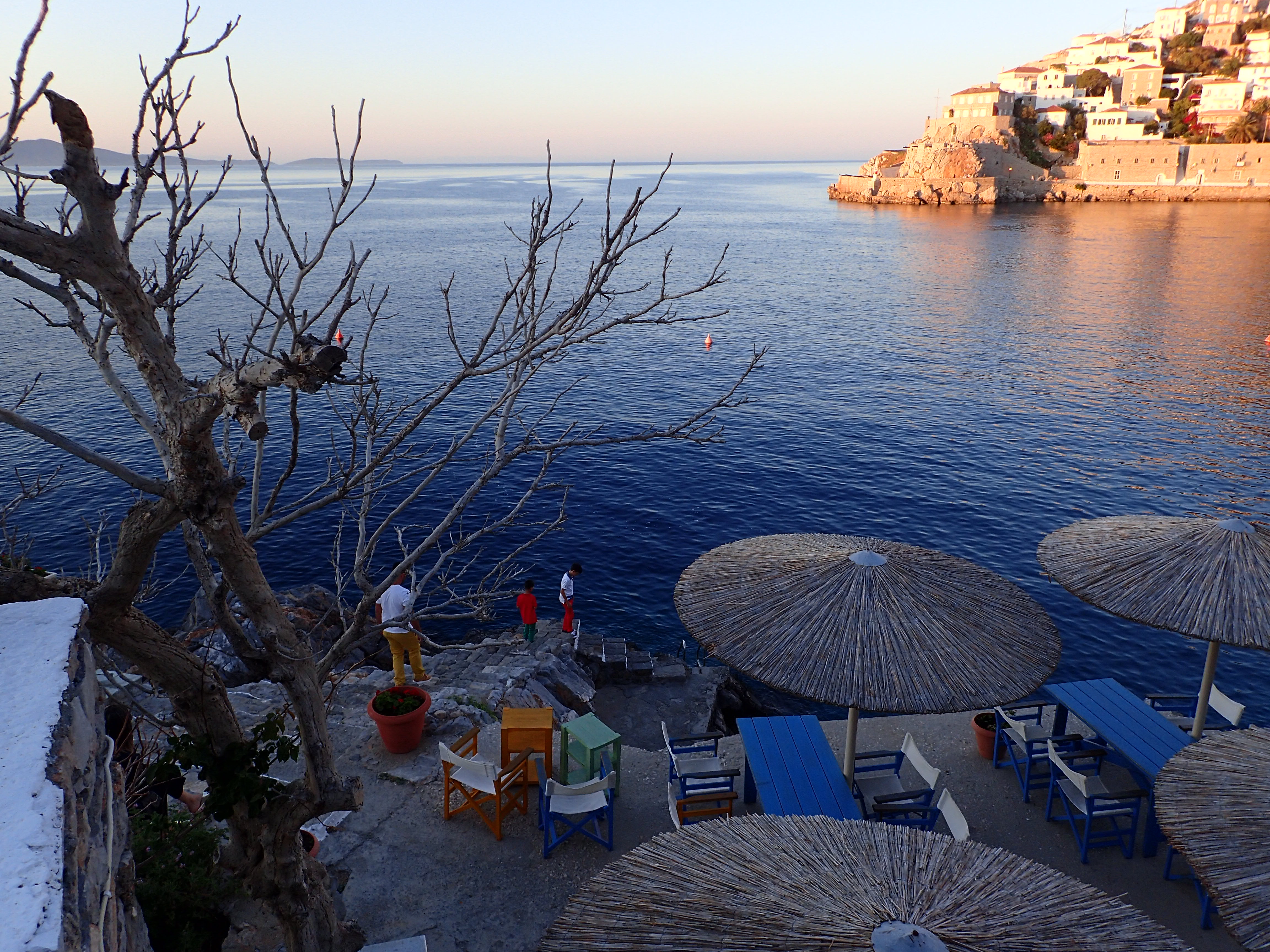 As you round the western corner of the harbor of hydra town, you'll find several places to have a drink at the cliff's edge, each with a view lovelier than the last, some towards the little islands in the sunset, some towards the pale blue Christos – Nectaria anchored in the harbor. The waterfront is lined with elegant shops, some suitable for a serious splurge, some for an impulse buy, and all more tasteful than you'll often find. Good taste reigns- nothing tacky sold in the shops, nothing tacky being played in the cafes and bars. Is it a regulation, like with the cars? It seems more likely that in Hydra, impeccable taste is a law unto itself.
Hydra comes very legitimately by its laid-back, yet regal air; it is an island of consequence. Hydra enjoys two significant histories- as an island of naval prowess and revolutionary valor, and as a magnet for high culture- histories to explore in parts II and III.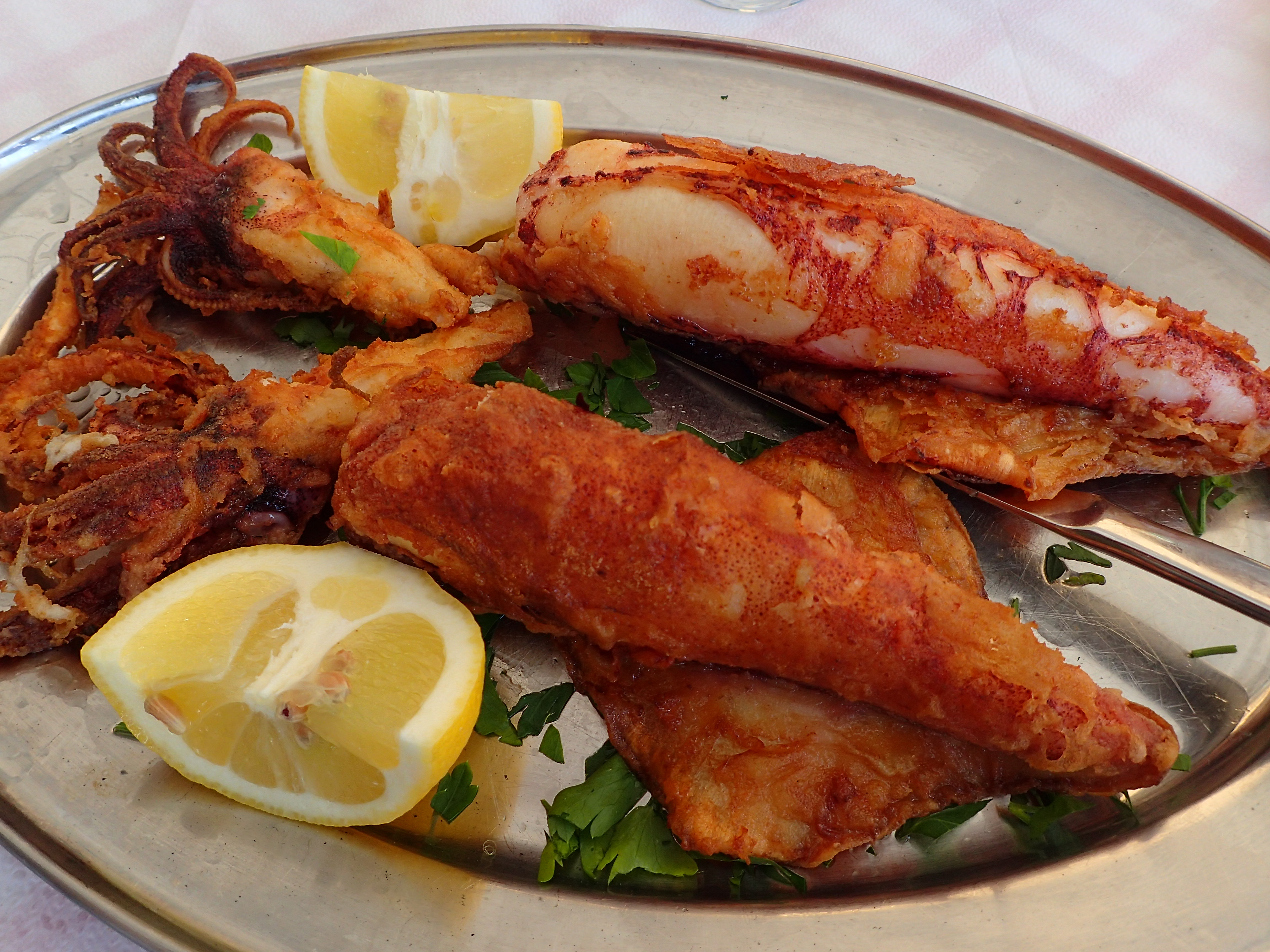 Where we dined:
Kodylenia's, Kamini Port. (+30) 22980 53520. Open for lunch and dinner. This is the place with the shrimp like a baby's forearm. Crazy good view.
Il Casta, 168 Tobazi, Hydra (not at all far from the harbor). Daily 18:00 – 1:00 (groups for lunch on request): (+30) 22980 52967. A father and son from Naples serve earthy delicious elegant food from hand-painted plates in a romantic garden. Destination restaurant.
Caprice, Sachtouri off Tobazi. Open for Dinner. (+30) 22980 52454 Really adorable old school decor, cozy and charming. Good northern Italian food, great service and mood.
Christina's, Kamini Port (50 m inland) (+30) 22980 53516. Open for lunch and dinner. Family business with vegetables from their garden, obscenely large calamari, candy-sweet grilled peppers. Personal, friendly, immaculate.
Prima- Harborside near where the ferries dock- all day for snacks, coffee, and drinks. Very friendly service!
To Piato – Harborside. Homestyle classics and grilled meats. Look for the pretty plates painted by customers (including Vivienne Westwood).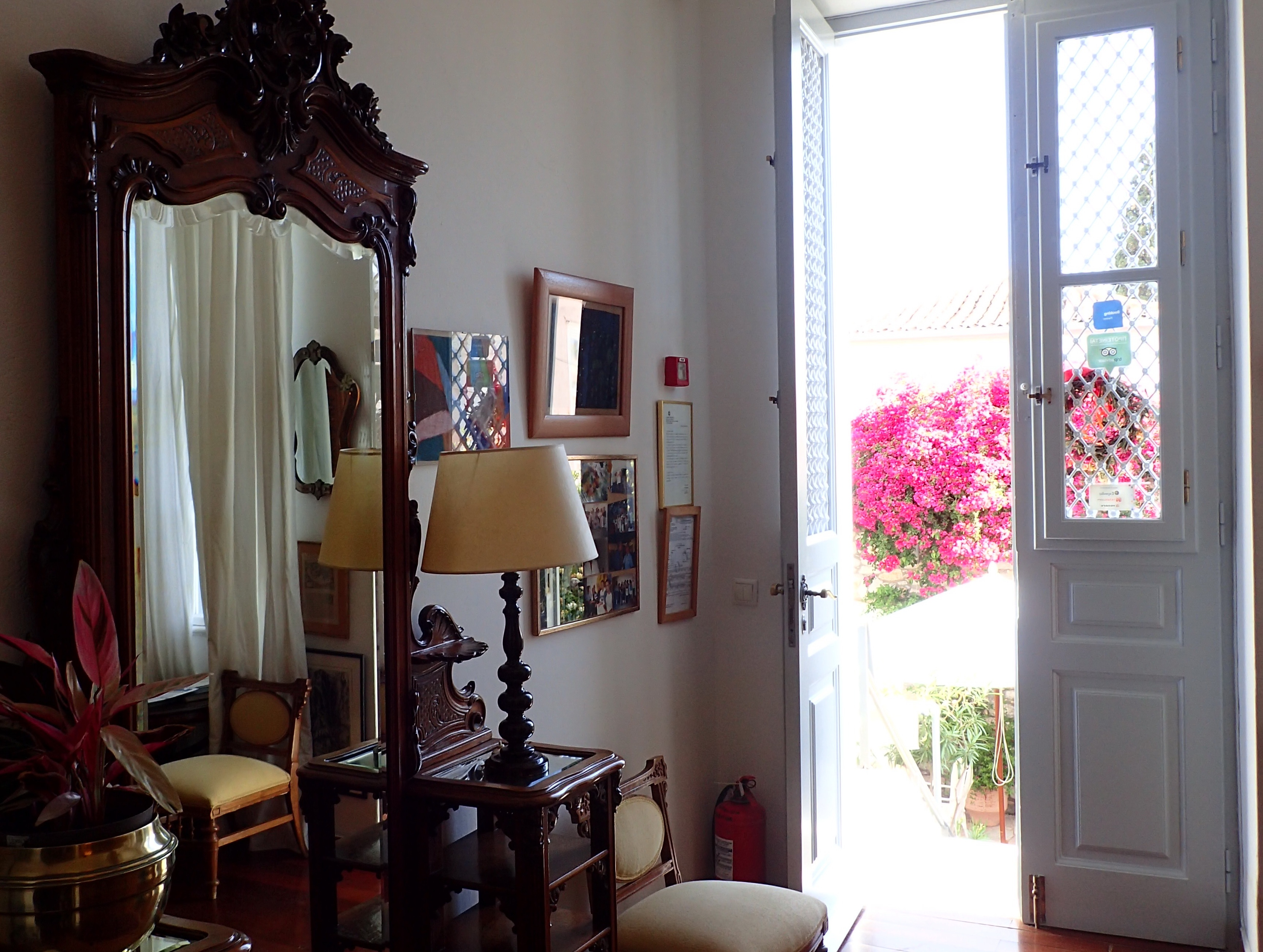 Where I slept:
Miranda Hotel– In an old sea captain's house- high ceilings- some of them hand painted, cool thick walls of rough, white painted stone. Rustic, elegant, antique filled lobby. Breakfast in the courtyard. Overseen with warmth and hospitality by Popi (the concierge) and Christos (great breakfast- eggs done just right and even homemade preserves).