For your first time in Greece, there are some essential destinations you won't want to miss. Here are the best places to visit.
Don't be deceived by Greece's relatively small size. Greece has nearly a fourth of Europe's coastline – 16,000 kilometers. There are over 200 inhabited islands (and many more uninhabited islands), as well as more than 30 mountains. The urban centers of Athens and Thessaloniki sparkle with ancient sites, but are also famous for contemporary charms – not least gastronomy and nightlife. Above all, Greece is an endless source of culture, mythology, and history, filled with destinations that are truly milestones in any traveler's life.
For your vacation in Greece, an experienced holiday designer can help you make the very most of your visit. You'll be able to enjoy these essential highlights while you discover your own perfect Greece.
First Time in Greece: Exploring Athens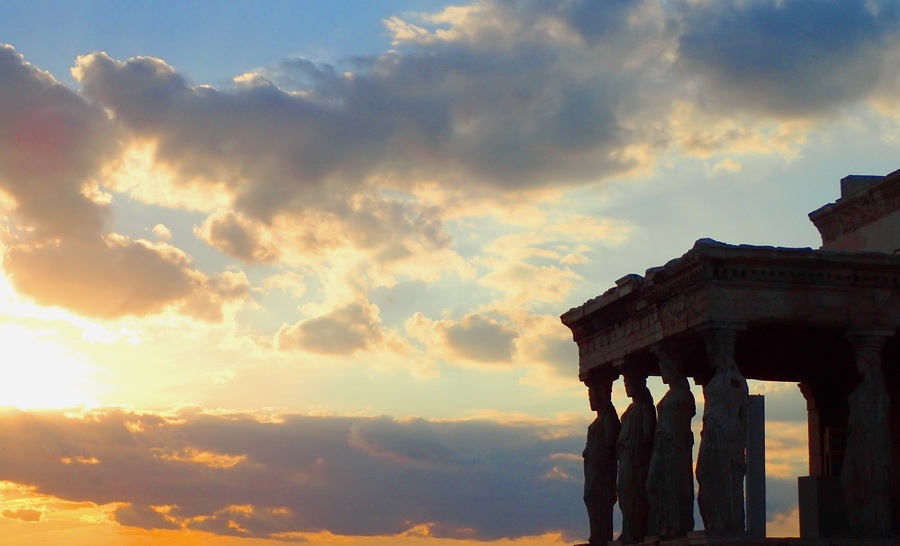 Athens is a part of nearly every first time in Greece itinerary. You'll remember your first visit to the Parthenon for the rest of your life. But the capital offers much, much more – not just major sites and museums, but the unexpected charms of the contemporary urban experience, both refined and primal. Take in an opera at the ancient Odeon of Herodes Atticus at the base of the Acropolis, savor the chic serenity of Athens' best summer cafes, or indulge a memorable night of feasting, music, and dancing, Dionysus-style. A good itinerary lets Athens unfold.
Convenient to fly into, Athens is also the gateway to the islands.It's also an easy distance from some of the essential archaeological pilgrimages such as Delphi and Epidaurus.
First Time in Greece: The Cyclades, an Essential Greek Destination
There are over 200 inhabited islands. And each one of them has its own enchanting mood. So why do we keep hearing about the same few islands, over and over again? Because – even amid such a vast and beautiful selection – the Cyclades are simply amazing.
When people think of a classic Greek Island, they're probably thinking of one of the Cyclades. Those white sugar-cube houses with their blue shutters and the domes of white churches against the Aegean blue of the sky are like a stage set for an ideal holiday. The rocky, uncompromising landscape, and the dramatic beaches of silky sands and turquoise waters are the landscape we imagine when we imagine our first time in Greece. Dreamy in the imagination, they're even more fabulous in real life – definitely one of the best places to visit in Greece.
Santorini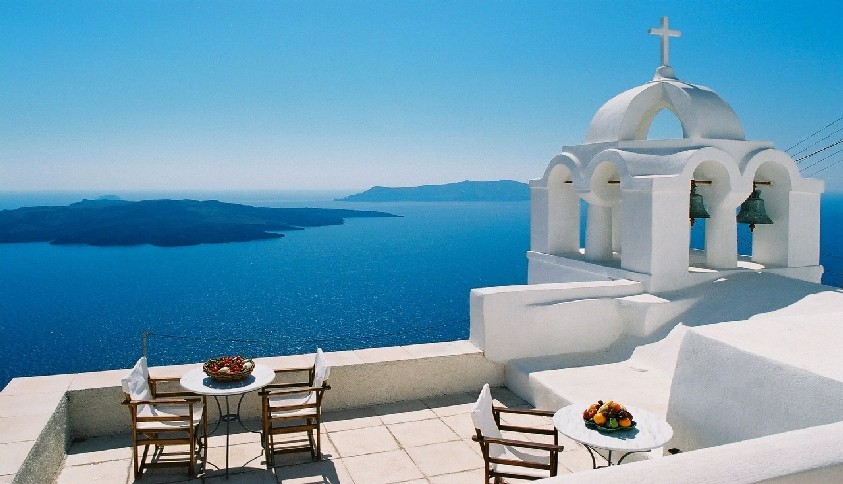 Santorini is in a category all its own, a true life experience, a vision rising sharply from the sea. The stunningly steep cliffs offer some of the world's most luxurious and unconventional accommodations. From here, the views of sunset are the stuff of modern travel legend.
This volcanic island is full of natural and geological wonders. It has a black sand beach, a red sand beach, and many other natural treasures. But the Caldera- the bay formed by the volcano that gave Santorini its dramatic shape – is the star.
Santorini is, without exaggeration, one of the most beautiful places on the planet. It is unique and unforgettable, an essential Greek destination. It's top on the list of a first time in Greece itinerary, and a honeymoon destination like no other.
Mykonos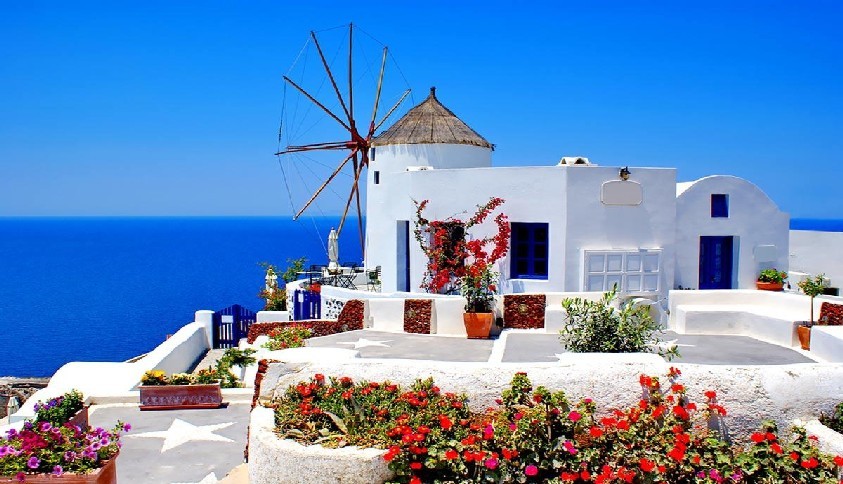 Eclipsing perhaps even Santorini in fame, Mykonos is actually much more than simply the international party and leisure playground for the rich and famous. True, it is one of the most glamorous and luxurious places you may ever see. But it's also stunning in its simplicity. The sparkling white-washed homes and brightly-colored shutters, the winding alleys and staircases, those iconic windmills – all will enchant you. The elegant boutiques and world-class restaurants take nothing from the authentic beauty of Mykonos town. Watch the waves splash along the promenade of Little Venice while you sip a bespoke cocktail. Then pick out your own fresh-caught octopus drying on a clothesline for a unforgettable meal in the harbor of the Chora.
The world-famous beaches of Mykonos offer the same combination of glamour and authentic beauty. You'll enjoy a swim in turquoise waters of the Aegean on pristine beaches surrounded by dramatic cliffs. But you'll enjoy it in style, relaxing afterwards on lush sunbeds surrounded by billowing white curtains, with full-service pampering. Then a glamorous lunch – to experience Greece at its best, you need to eat a lobster with your toes in the sand, while you wear nothing but a bathing suit and a pareo. Mykonos is the place for this treasured summer ritual.
Mykonos is also a surprising destination for lovers of archaeology. From here, an excursion to the sacred island of Delos, one of Greece's most vast and significant archaeological sites.
The Saronic Islands
Hydra – Perfect for Your First Time in Greece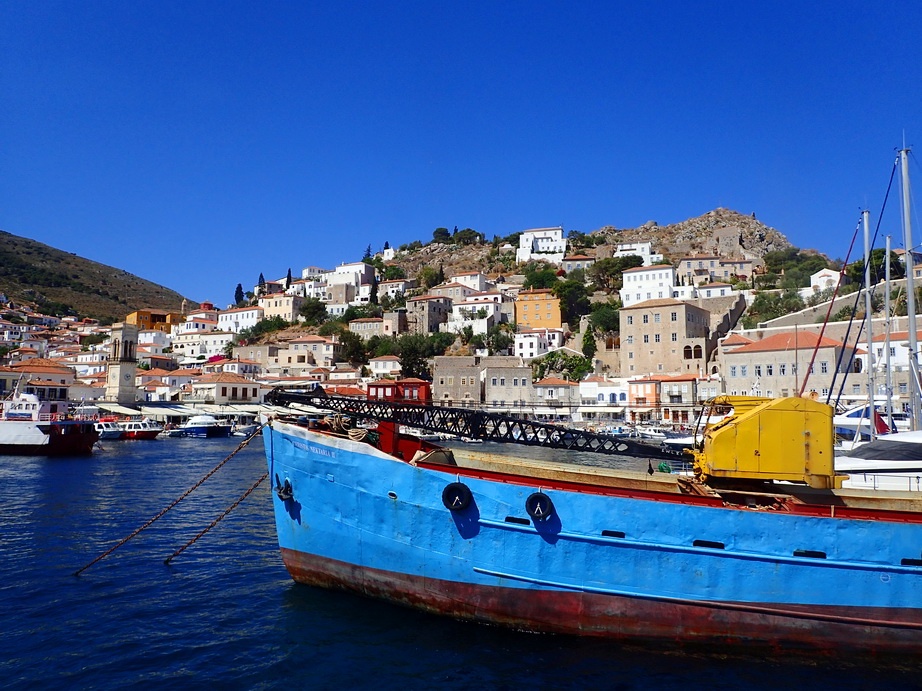 Hydra is an intriguing choice for an authentic island experience for your first time in Greece. It's also an easy distance from Athens. All the islands of the Saronic gulf are popular weekend destinations for Athenians, and Hydra is the finest among them.
Hydra- One of the Best Places to Visit in Greece for Culture and Art
Hydra has both an artistic pedigree, and a noble role in the history of modern Greece. A wealthy island, the ship-owning families built in neo-classical mansions elegant good taste. The seafarers of Hydra fought in the Greek war of Independence, while the island's ships and fortunes supported the war. Hydra was both home and inspiration to one of Greece's most important 20th century painters -Nikos Hadjikyriakos-Ghikas. Painters and poets – like Seferis and Katsimbalis, as well as the war hero and chronicler Patrick Leigh Fermor, visited him here. In fact, Katsimbalis once brought Henry Miller along, who wrote about it in the Colossus of Maroussi.
The island continued to draw artists and lovers of art. This was home to Leonard Cohen after he bought a house here in the 1970s. And now the DESTE foundation has turned the old slaughterhouse into an exciting project space or contemporary art.
A Tranquil Island
But perhaps the first thing you'll notice about Hydra when you enter the picturesque deep harbor is what is not here. The island has no cars or motorbikes to disturb the tranquility as you stroll through the elegant own and explore the rest of the lush island on foot. The dining is excellent, and there are luxurious accommodations with a true sense of place.
Spetses
Elegant Spetses is one of the most aristocratic of the Greek Islands, with glamorous mansions in the harbor. Like Hydra, the island was crucial to the revolutionary effort. There's even a grand celebration here each September – the Armata. The highlight is a dramatic reenactment of a major sea battle of 1821.
Like Hydra, you will find no cars here. But, rather than the humble donkeys of Hydra, horse-drawn carriages are the transportation of choice. This sets the tone. Spetses is an island of fine dining and luxury accommodations. This green island is also surrounded by fantastic beaches, some of which are best reached by boat – an exciting excursion.
First Time in Greece – Crete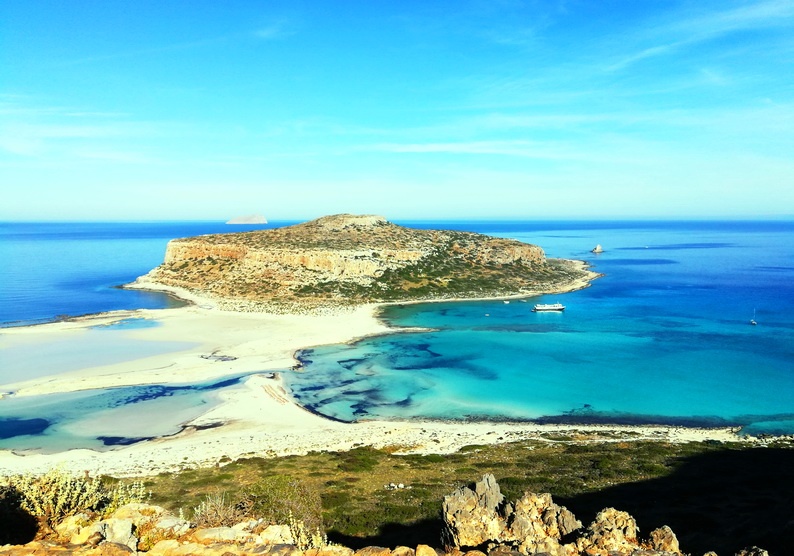 This largest of the Greek Islands has such a distinctive identity it's almost like a nation unto itself. It's like a concentrated version of everything that is great about Greece. Crete possesses unusually elemental rugged beauty. The villages are charming, the Cretan cuisine and wines delightful. Above all you'll be struck by the character of the people. The Cretans are proud, hospitable, and as noble and uncompromising as their landscape.
Even their ancient history has a twist. You'll see the ruins of magnificent palaces of a fascinating culture that preceded the Golden Age of Greece by many centuries. The Minoans were a mysteriously advanced, art-loving, sophisticated Bronze-Age culture, which you can explore at Knossos. Fans of archaeology will love Crete. So will oenophiles- this is excellent wine country. Add to this the world-famous Samarian gorge and the legendary beaches like Elafonissi, Balos, and Matala. Crete also has the white mountains, tiny islands like Chryssi and the storied Spinalonga, plus hundreds of caves. For nature, culture, and pleasure, Crete is an essential Greek destination.