Dolmadakia – grape leaves stuffed with rice and herbs – are one of the most delicious and wholesome Greek meze. Stuffed grape leaves with rice and abundant fresh herbs, rich with extra virgin olive oil, make an excellent vegan meal. Dolmadakia gialantzi (yialantzi) means, in essence, "fake" dolmades, because they're made without meat.
But in fact, this delicious meze is anything but fake – dolmades without meat are an authentic taste of Greece, and are always everyone's favorite dish on the table. If you only know dolmadakia from can, then you're in for quite a surprise. Fresh dolmadakia – fragrant with finely chopped spring onions, dill, mint, and parsley – are a completely different experience.
How to Make Dolmadakia at Home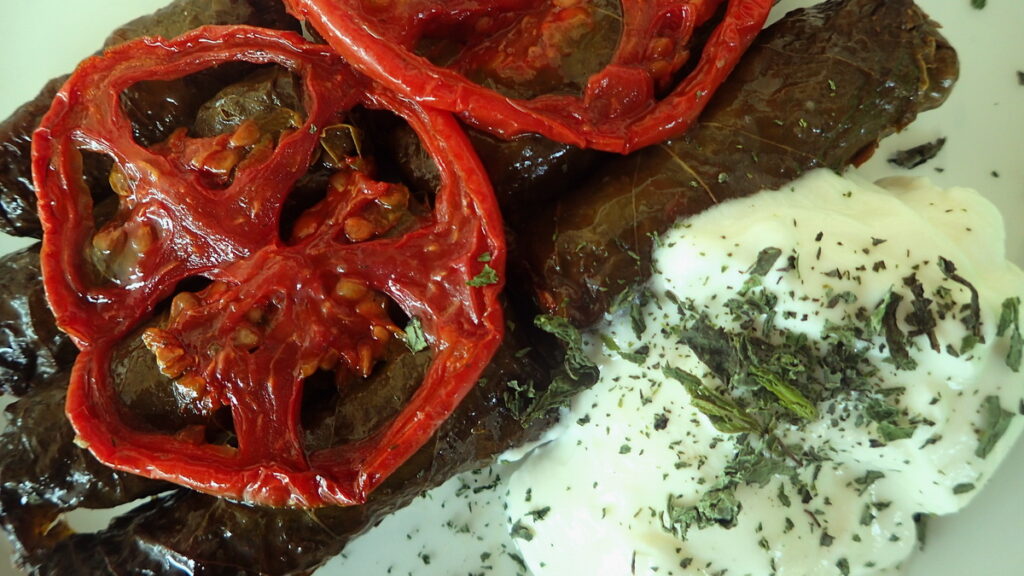 Dolmadakia Ingredients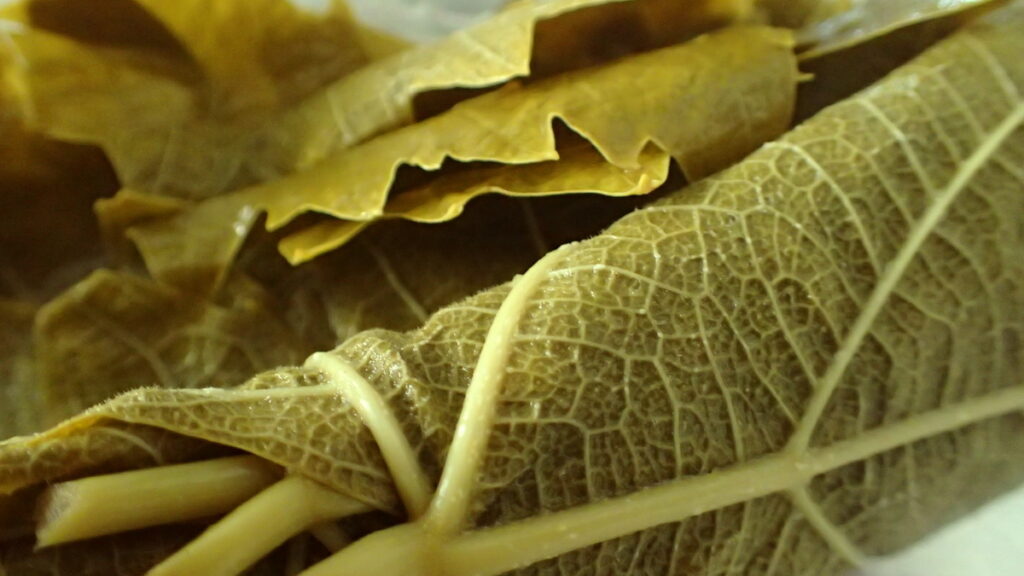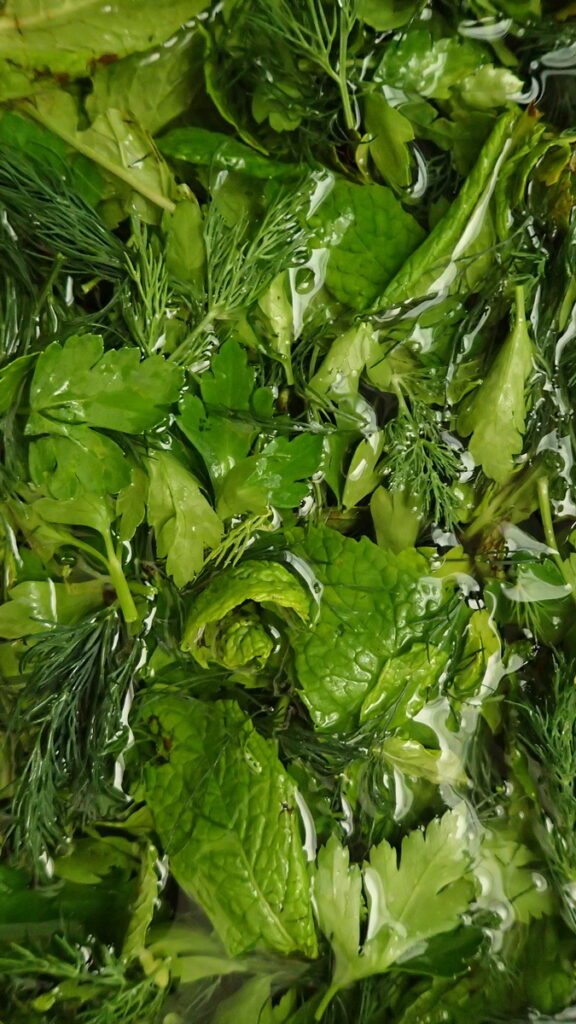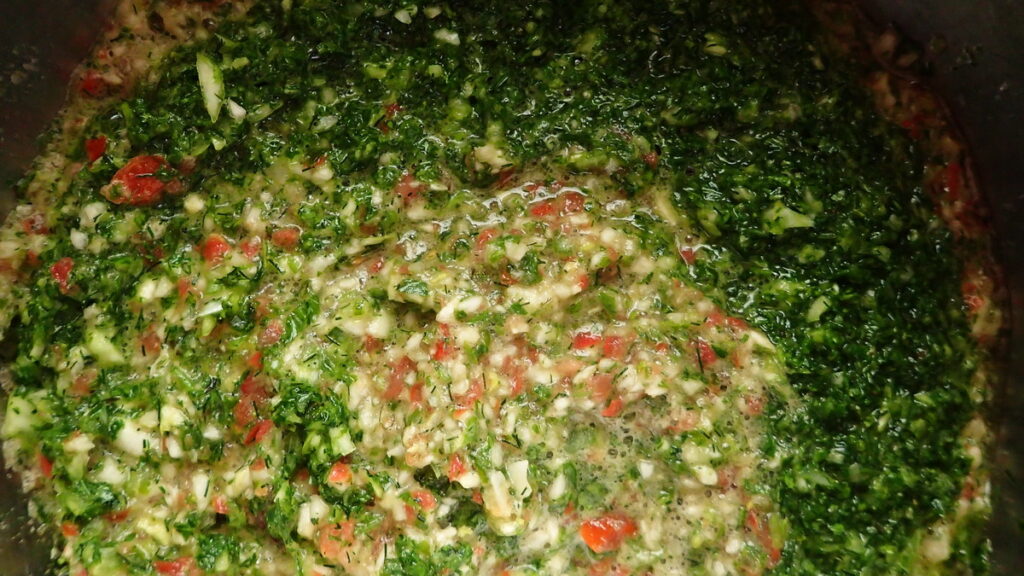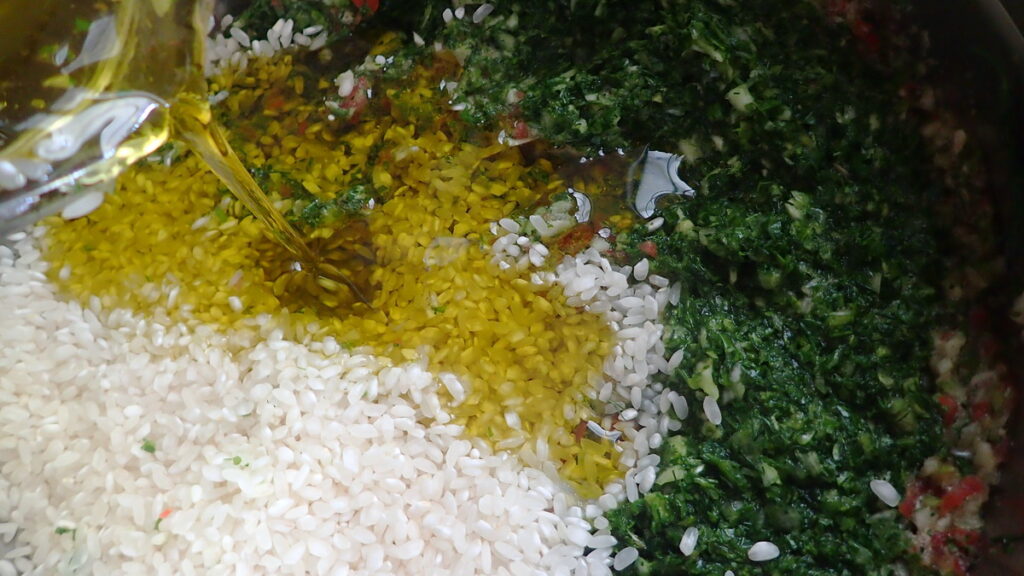 Types of Stuffed Grape Leaves
How to Serve Dolmadakia Gialantzi
How to Eat Dolmadakia
Yield: about 100
Dolmadakia Gialantzi- Greek Stuffed Grape Leaves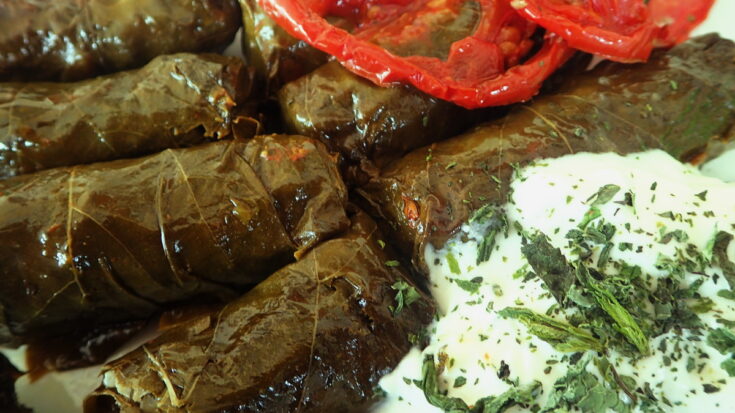 Dolmadakia - Grape leaves stuffed with rice and abundant fresh herbs - are one of the most elegant and delicious of all Greek meze. Packed with fresh flavors, dolmades are naturally vegan and gluten free
Cook Time
1 hour
30 minutes
Total Time
3 hours
30 minutes
Ingredients
100 - 120 grape leaves, from 2 large jars (500 grams, 17.6 oz)
About 3 cups (600 - 700 g / about a pound and a half) short grained rice, such as Carolina, Arborio, Bomba, or sushi rice
2 large bunches of scallions / spring onions
3 - 5 large bunches of fresh herbs of your choice, including at least two of the following: parsley, dill, fresh fennel fronds, fresh mint
1 fennel bulb - optional
1 grated zucchini - optional
2 - 3 medium tomatoes
1 T salt (15 ml)
250 - 400 ml /1 - 1½ C extra virgin olive oil
Instructions
Assemble a food processor with a chopping blade or a cutting board and sharp knife, a very large bowl, a pair of scissors, a large platter with a lip for holding in the juices for rolling the dolmadakia, and a large pan for the oven,
If you're using fresh grape leaves, blanch them in simmering water until they turn khaki green. Drain, reserving some of the water, and set aside. If you're using vine leaves from the jar, give them a rinse and shake them dry and set them in stacks on a platter or plate near your work surface.
Pick the leaves and fronds of the herbs clean from their stems, and wash in several changes of water.
Wash the spring onions well, and cut into lengths so they fit in the food processor.
Wash the tomatoes and the fennel and zucchini, if using, and cut them into large pieces.
Process the vegetables and herbs working in batches until finely chopped and soupy.
Measure - we need about 2 liters - 8 cups of mixture.
Add most of the rice, the salt, and the oil. The mixture should be about 1 part rice : 3 parts herbs and vegetables.
Snip the stems off of several grape leaves with the scissors. Place a leaf on your platter, rough side up, with the base of the leaf facing you and the tips facing away.
Arrange a large spoonful of the rice mixture across the bottom of the leaf. fold the bottom of the leaf over the mixture, then fold in the sides, and roll up tightly. Place seam-side down in the pan.
Keep stuffing and rolling the vine leaves until the mixture is finished. s you get closer to the bottom, you may have lots of excess liquid. Stain the rice mixture to keep making dolma, and reserve the liquid to put over the top.
Pour a glass of the reserved blanching water from the leaves, or some water and a little brine from the jarred leaves, over the dolmadakia. Cover the dolmadakia with a sheet of baking paper, and place in a 180° C / 350° F oven for about an hour and a half, checking every now and then and adding a little water as necessary. The pan should never be completely dry.
Thin slices of tomato covering the dolmadakia are optional, but delicious.
Notes
It's easy to make a half recipe, but once you commit to the project, it's not much more work to make the full batch. There is no such thing as too many dolmadakia.
Roll snugly but don't over-fill - the rice swells. We want a tight final roll, but not a split one.
Test them before you take them out of the oven. The rice should be fairly soft. They firm up a little as they cool, and even more in the refrigerator.