Briam – also called Tourlou – is the Greek Ratatouille. Except that Briam is much simpler to make.
Greek Briam is one of the best main course vegan Greek recipes. You can think of briam or tourlou as a Greek ratatouille. Complex and elegant, briam (tourlou) lets the best of the season's produce shine with very little intervention from the cook. This is a flexible recipe, making use of whatever you have on hand. But a briam or tourlou will nearly always include eggplants (aubergines) – the heart of the dish, plus potatoes to form a substantial base, zucchini for brightness, onions for sweetness, and some tomatoes to juice it up and tie it all together.
When to Make Briam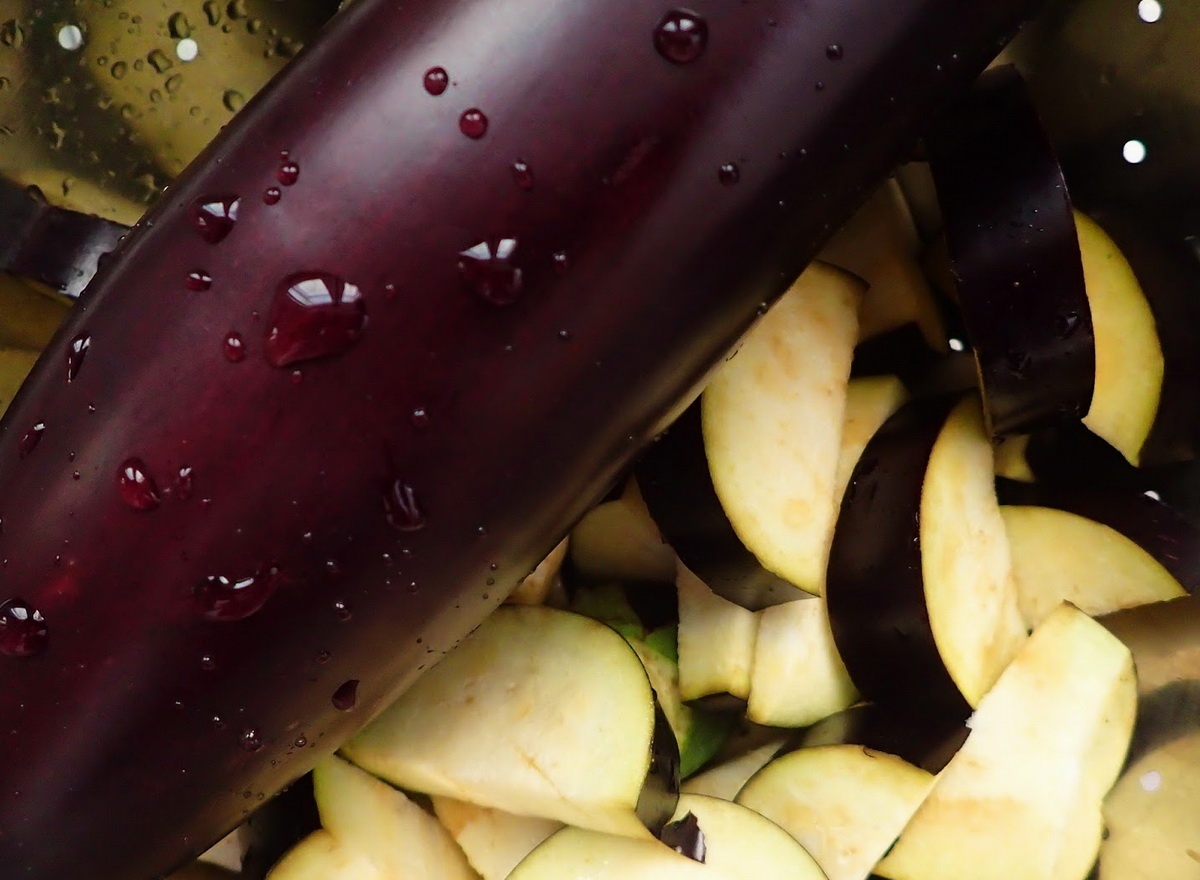 The first good eggplants, tender zucchini and affordable tomatoes coincide with the first warm days of the Greek spring. This is a perfect time to make briam. Not only are the ingredients at their peak, but it's a busy season – there's urban gardening to see to, balcony furniture to repaint, and long afternoons in the shade on the veranda with stacks of old New Yorker magazines. Since briam or tourlou are delicious at room temperature, this also makes an ideal recipe for the hottest summer days.
However, even the blander tomatoes and the larger, less delicate zucchini of winter manage to shine after roasting in the oven, especially strewn with fresh herbs and bathed in extra virgin olive oil. Briam is a dish for any season, and any occasion.
This Greek briam recipe is one of the very easiest dishes to make. But it feels special, filling the house with the scent of herbs and tomatoes. This is a lunch for setting the table nicely, and perhaps opening a bottle of wine. Served with some side dishes, briam is also a festive vegetarian dinner party dish. If it only took you a few minutes to get it ready and put it into the oven, that's no one's business but your own.
If you have lots of zucchini but no eggplant, then you might want to try this fantastic Cretan dish instead – Boureki is a layered Cretan dish of zucchini, potatoes, mint, and goat cheese in the oven.
What's the Difference between Tourlou and Briam?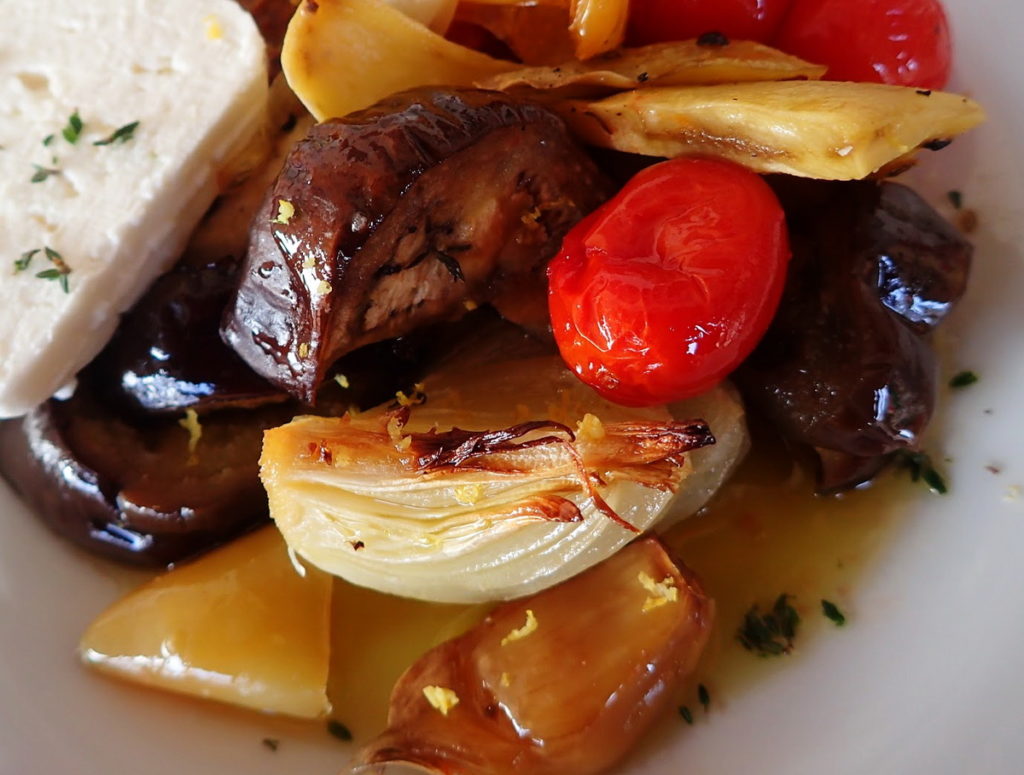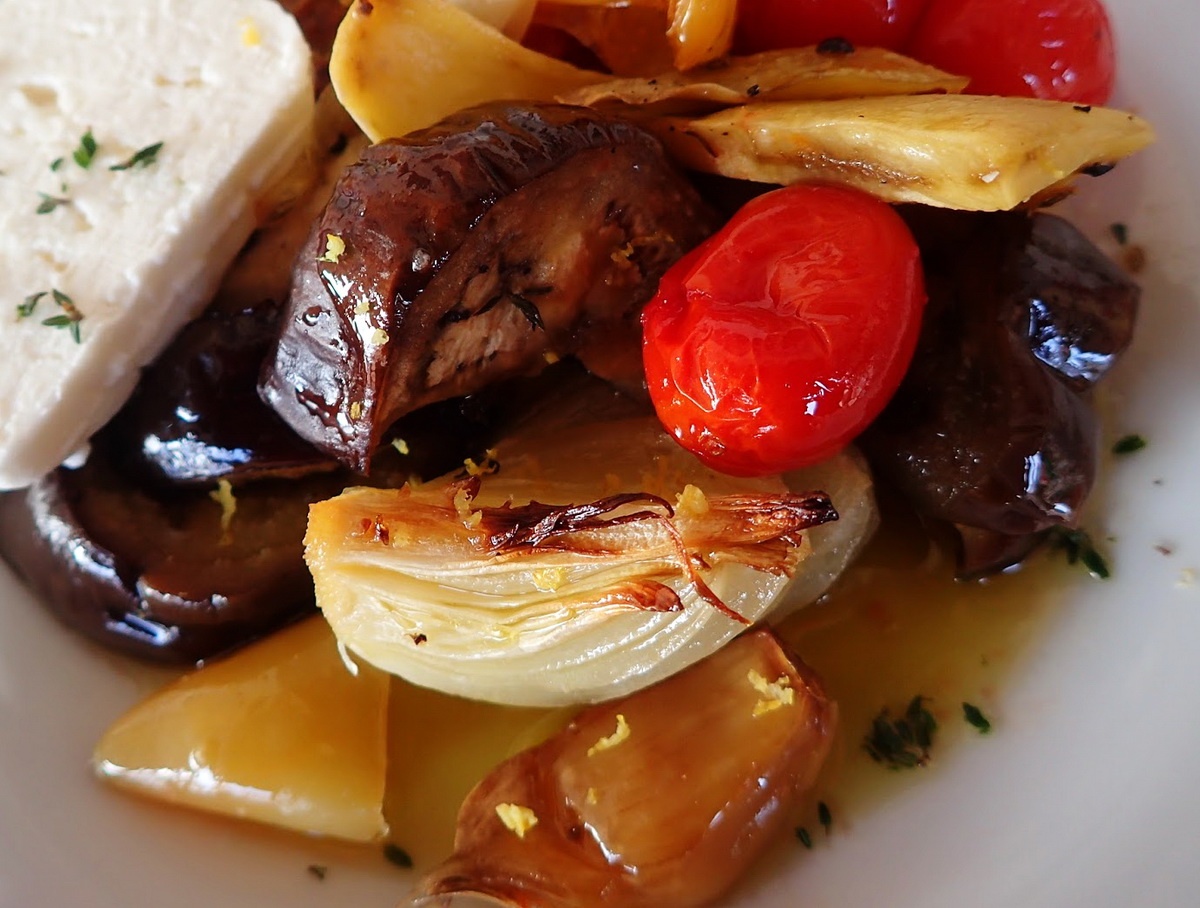 The words briam and tourlou are pretty much interchangeable. It depends on where you are, and what your grandmother called it. However, some people consider briam specifically to be a dish from the oven, and tourlou to be more of a stove-top dish. We always make briam in the oven, because it's easier and the vegetables usually keep their shape better, making for a prettier dish. But a stovetop tourlou may heat up the kitchen less, and it will be just as delicious.
How Much Food Does a Greek Briam Recipe Make?
Our briam recipe is flexible. But with such a variety of vegetables, it makes a lot. That's fine, because leftover tourlou or briam is excellent the next day. It can easily be reheated. But many people think that the flavors of a good briam are best when the dish is at room temperature, rather than hot out of the oven.
Yield: 8 generous servings
Greek Briam (Tourlou) - Greek Ratatouille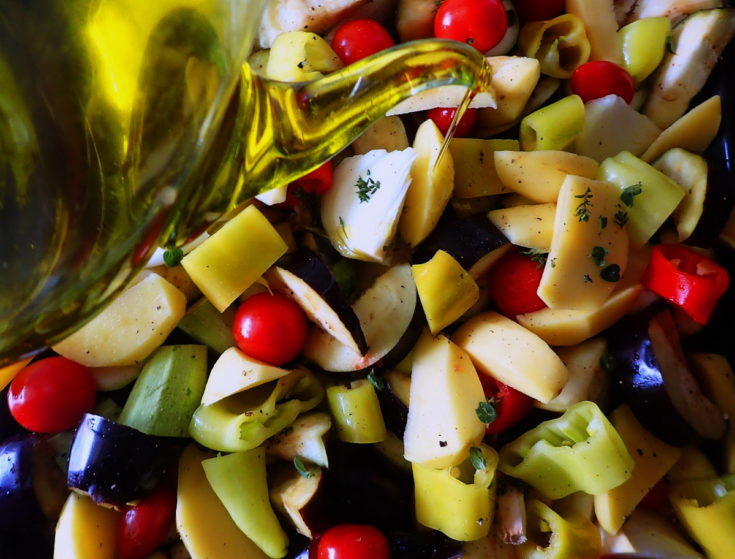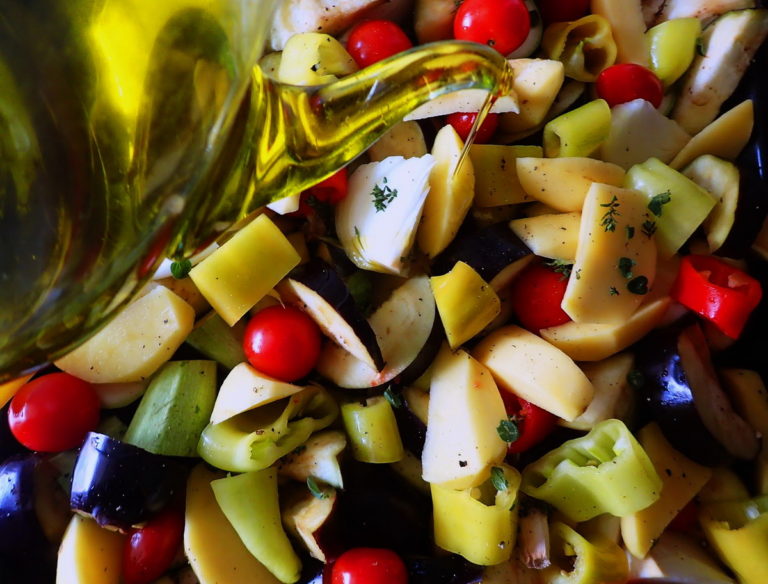 Total Time
1 hour
10 minutes
Ingredients
2 medium eggplants
3 medium zucchini
2 - 3 potatoes
a dozen or so cherry tomatoes, or 2 or 3 large tomatoes
2 onions, white or red
4 or 5 long peppers, any color
3 cloves of garlic
salt
pepper
fresh herbs of your choice - thyme, marjoram, oregano, parsley
olive oil- about a wineglass full
1 lemon
Instructions
Wash all your vegetable thoroughly.
Halve the eggplants and cut into pieces roughly the same size of the potatoes and zucchini. Salt the eggplant pieces heavily and set them aside until they start to sweat, then rinse off the salt and five them a squeeze.
Peel and slice the onions and cut into 4 wedges, then halve the wedges to divide the onion by 8.
Peel the potatoes, halve them, and slice into wedges - 5-6 wedges per each half.
Cut the zucchini into thick rounds, 4-5 sections each.
Slice the peppers into thick rounds.
Slice the cherry tomatoes in half, or dice the larger tomatoes.
Peel the garlic cloves, cut them in half, and smash the halves.
Mix the prepared vegetables in a large baking pan or dish, and season generously with salt and freshly ground black pepper.
Separate the fresh herb leaves from the stems, and crush the herbs lightly between your fingertips .Scatter them over the vegetables.
Pour olive oil generously over the vegetables and herbs, and toss gently with your hands to distribute everything evenly.
Roast in a medium oven - 175° C/ 350° F - until vegetables are tender and lightly caramelized around the edges.
Zest the lemon over the briam, and then halve the lemon and give the briam a little squeeze f fresh juice. Correct seasoning, adding a little salt and freshly ground pepper is needed, and serve.
Notes
Especially in winter, a little lemon zest and juice brings some brightness and sunshine to the dish.
If you don't have fresh herbs, good quality dried oregano will serve you just fine.
Briam smells delectable straight out of the oven, but many people prefer to let the dish cool a little before serving.
Smear the roasted garlic on bread and add some of the smashed tomato as you linger at the table.
A slab of feta or a spoonful of yogurt are delicious on the side.