The depth of Greece's beauty is astounding. Usually it's bold, vibrant, unsubtle. But in the days of the first frosts under pearl gray skies,  and well before holiday sparkle, we found the quiet charm of Kilkis, was exactly what we were looking for. A region of Greece's northern border, this is not a tourist hot spot- part of its charm. There is plenty to see and do, without throngs of other map wielding visitors. You'll feel more traveler than tourist, and receive a warm welcome. Our hosts from the municipality introduced Travel Bloggers Greece to the region's many charms
Lake Doirani-
A favorite weekend activity in Greece is to take a long drive into the country to enjoy a specialty for lunch. Doirani is just such a destination, and its γριβάδι – carp – such a dish.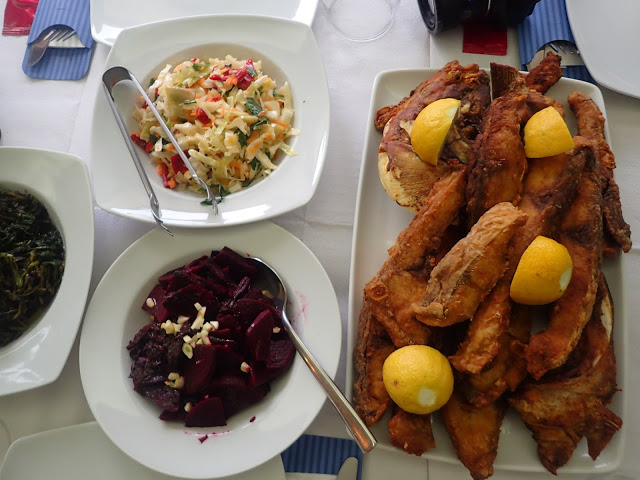 For an aperitif, take in the lake's Zen serenity. The flat bottomed lake boats with their deep straight sides are completely still, the water's surface like a looking glass, but for the beavers, and the birds. There are few leaves to stir, and no breeze to stir them, but great flocks of wild geese break the silence, churning the water with the flapping of their wings. (They must be delicious, but this is a preserve protected by Natura, so we will never know).
Cave of St. George-
Greek caves are a marvel! And for the traveler seeks hidden beauty. you can't get much more hidden than a cave. This one is a relatively recent discovery, from 1925, only mapped in 1960, and explored officially in the 1970's. But unofficially, much earlier- Vassilis Makridis (H.S.C.) carefully explored the cave and catalogued his findings throughout his early adolescence, before helping Anna Petrohilou of the Hellenic Speleological Society (H.S.C.).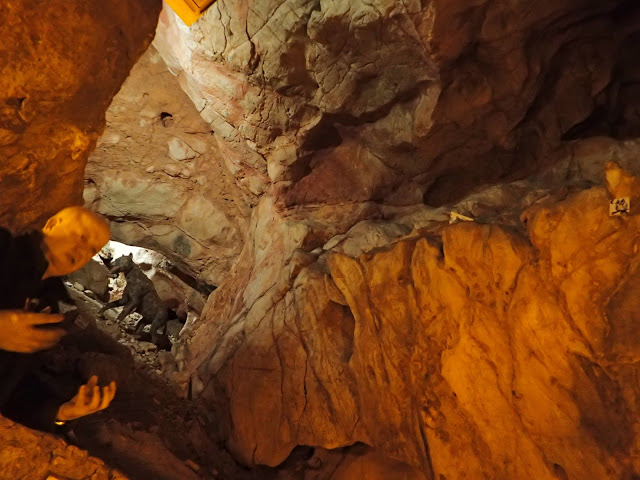 With him as guide, the cave is filled with the fresh excitement of discovery. The cave has six high spacious chambers and is full of markings, (like spot the Rhinoceros):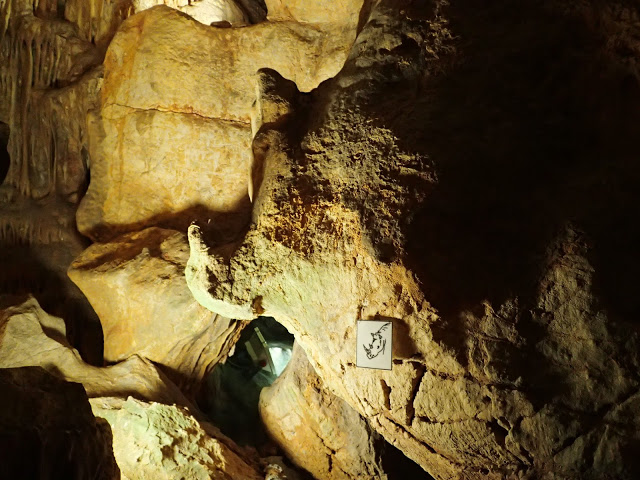 A noble and tragic fortress-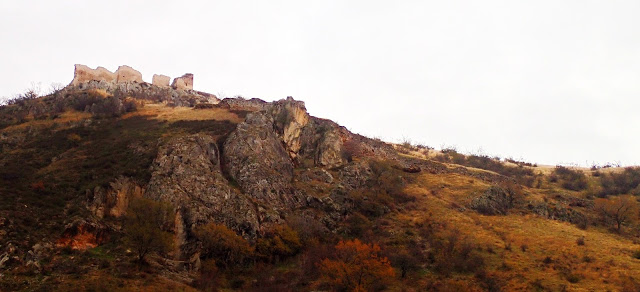 Γυναικόκαστρο- Gynaikokastro ("castle of Women"), from the last days of Byzantium, is so called for two reasons-
It was strong enough that women could defend it alone and
They did, lead by brave and beautiful Maroulia.
While her husband the military commander led the men into battle, she and the women held the castle alone for days against the Ottomans. She leapt from the walls onto her horse, preferring a glorious death to sharing her enviable DNA with the invaders.
Church of St. George –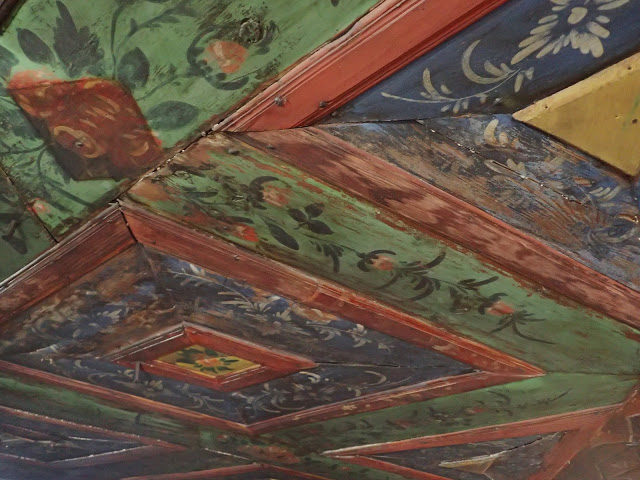 Rather than baroque opulence or Byzantine splendor, it is actually quiet folkloric beauty that communicates best with the landscape. St. George's Orthodox Church, from 1830, was painted by two brothers from the marsh like, equally sleepy Kalochori. See scenes of the banishment from the Garden of Eden and the early lives of our first family: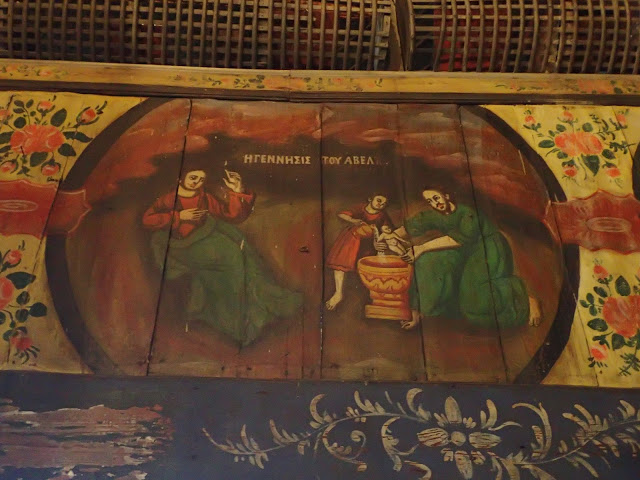 Kilkis is less than an hour from Thessaloniki. With as much, or as little as you'd like to do on a Fall or Winter outing, it's perfect for a very full day trip, or a very relaxing weekend.