Western Greece is enchanting. Even though we're so close to Athens here, the thick forests and quiet charms make the country feel pleasingly remote, truly a getaway. Trizonia was one of our favorite discoveries.
We spent a weekend in Nafpaktos, and found that Fokida (Phocis) offers a full variety of experience. We already knew about many of them: Nafpaktos' Venetian harbor is famously the most romantic in Greece. Hikers love the region, so the dramatic mountain landscape was no surprise. All Greeks and many visitors know of Missolonghi because of its role in the Greek War of Independence. The salty lagoon there and its delicious fish are also known all over Greece.
What was a great surprise was this tiny secret island – Trizonia. Our hosts brought here for an afternoon excursion and lunch.
Trizonia Island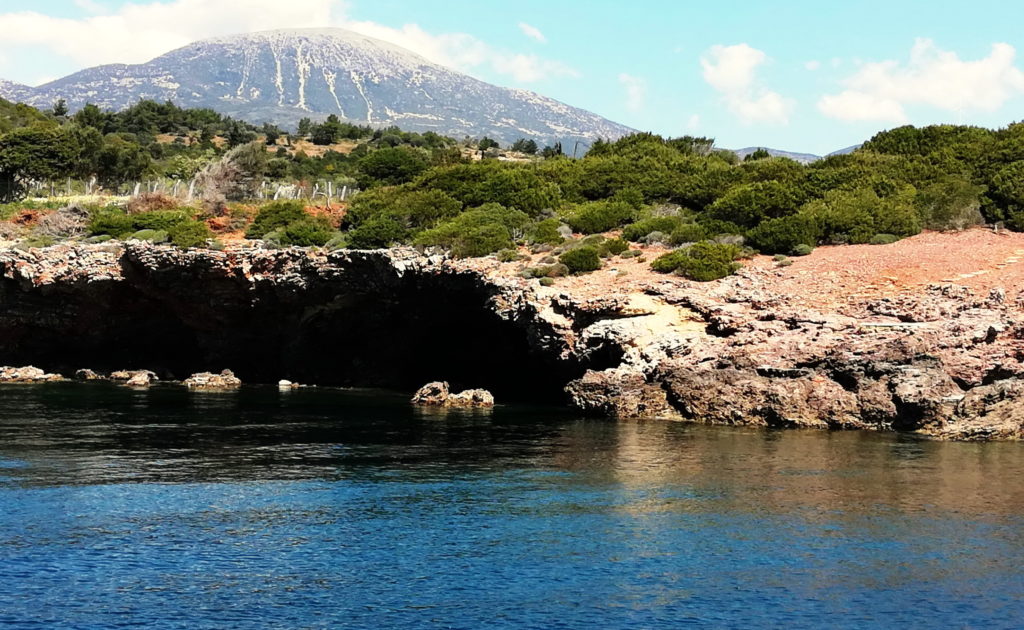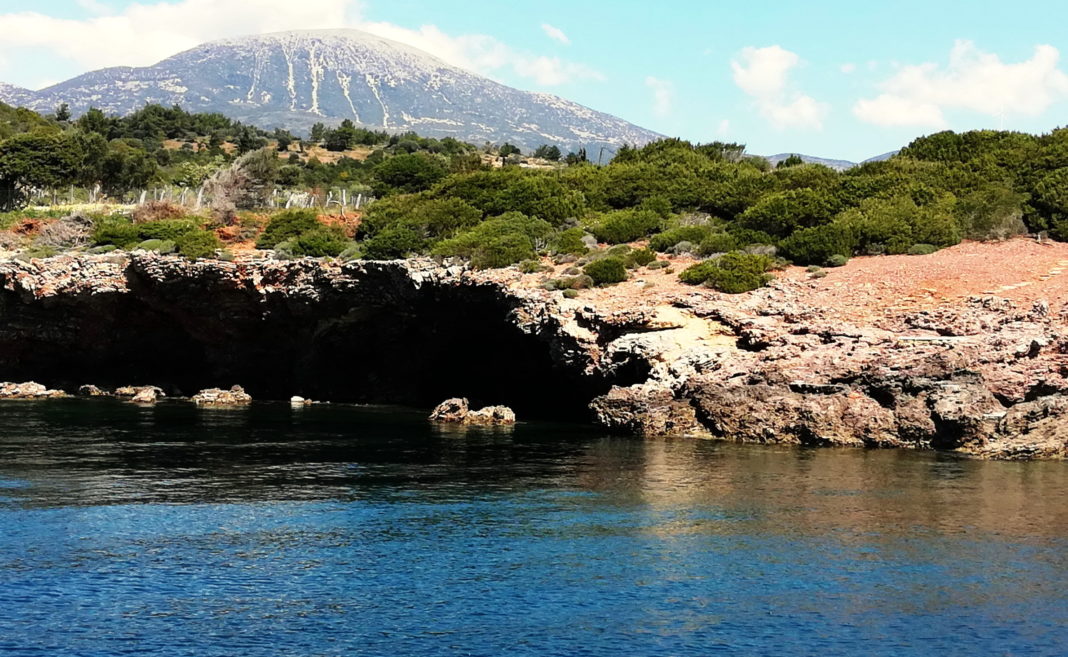 Trizonia is the only inhabited island in the Gulf of Corinth. And it's only just barely inhabited. Just a few families share it with the sheep and the goats in the winter months. In summer, three small hotels operate, along with a handful of idyllic fish tavernas, a cafe, and a great breakfast place. The harbor, in a deep protected cove, fills with sailboats and yachts. Trizonia is a dreamy stopping point for those making their way through the Gulf of Corinth by boat.
Trizonia takes its name from a type of cricket. That, anyway, is our preferred explanation for the name. The other is that the name comes from "trionisia" – three islands (there are two other tiny islands in the group).
More Trizonia lore is that Aristotle Onassis first thought of buying this island before he ended up buying Skorpios. It's nice things worked out that way; Trizonia is unique and it's nice to be able to visit it.
Getting to Trizonia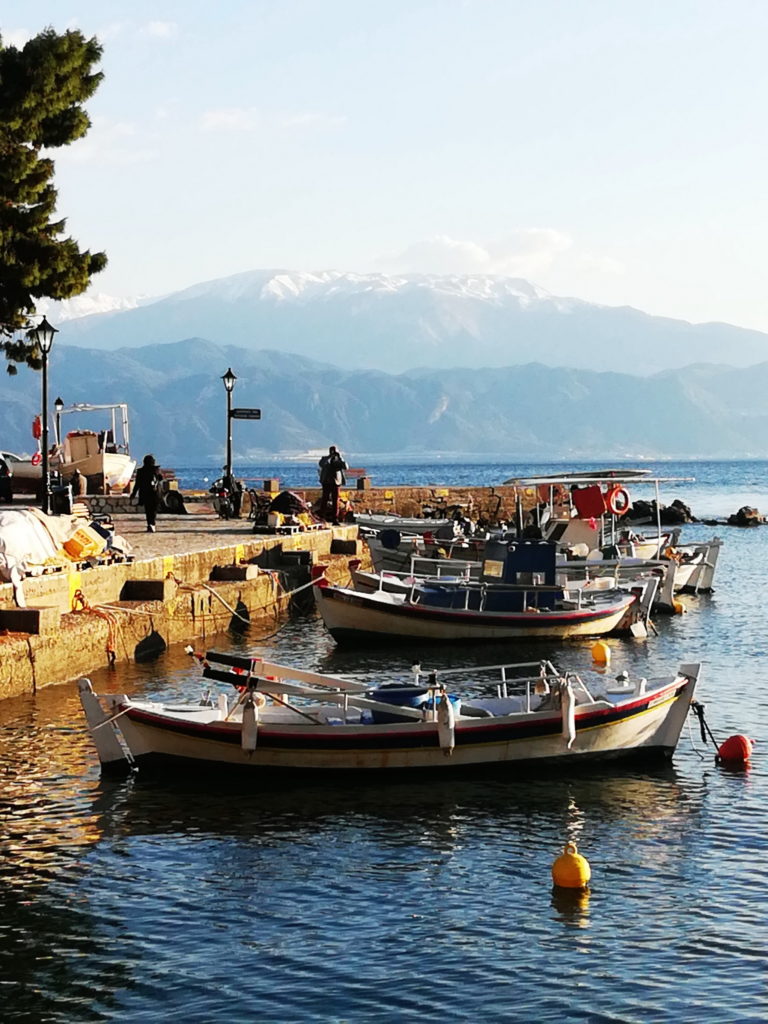 You don't need your own sailboat to reach Trizonia. Small boats leave hourly for a short and lovely ride to the island from Chania, an adorable sleepy fishing village on the north side of the Gulf. You'll pass trough other equally charming fishing villages on the drive from Nafpaktos. About a 20 minute drive away, this is the closest urban center. Pleasingly remote as it feels, Trizonia is about an hour from Delphi, just a half hour from Patra, and less than two hours from Ancient Olympia and Corinth.
Exploring Trizonia: A Secret Getaway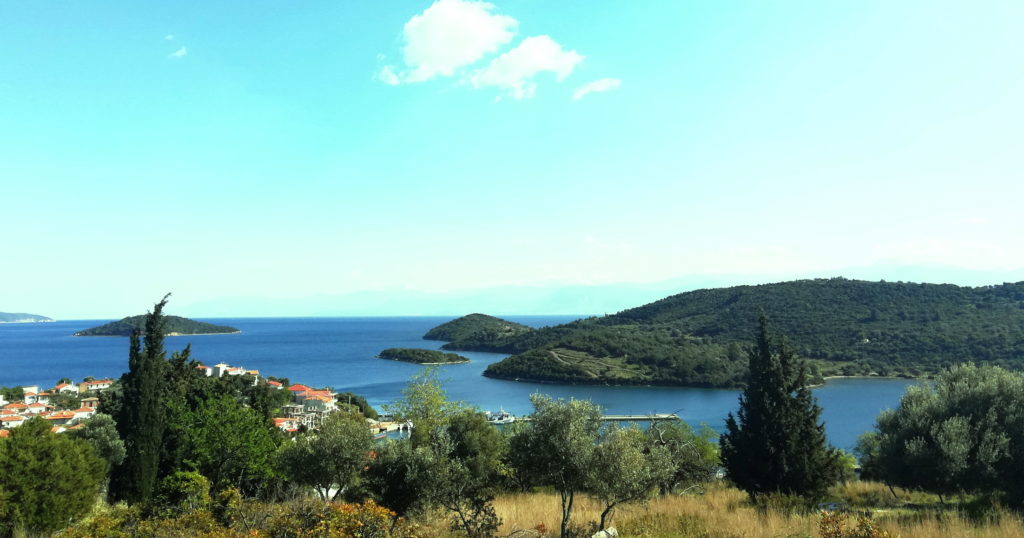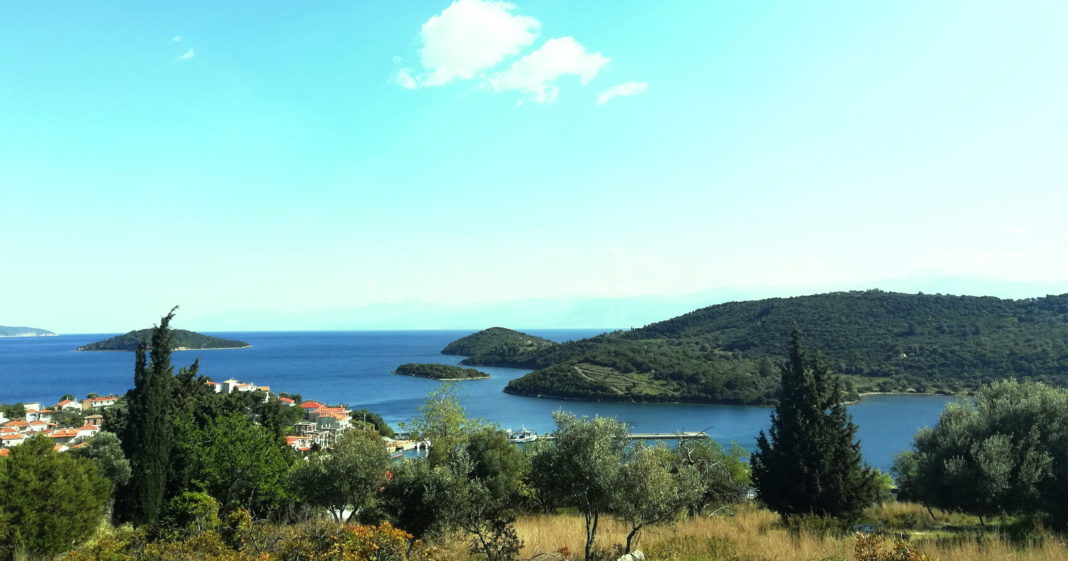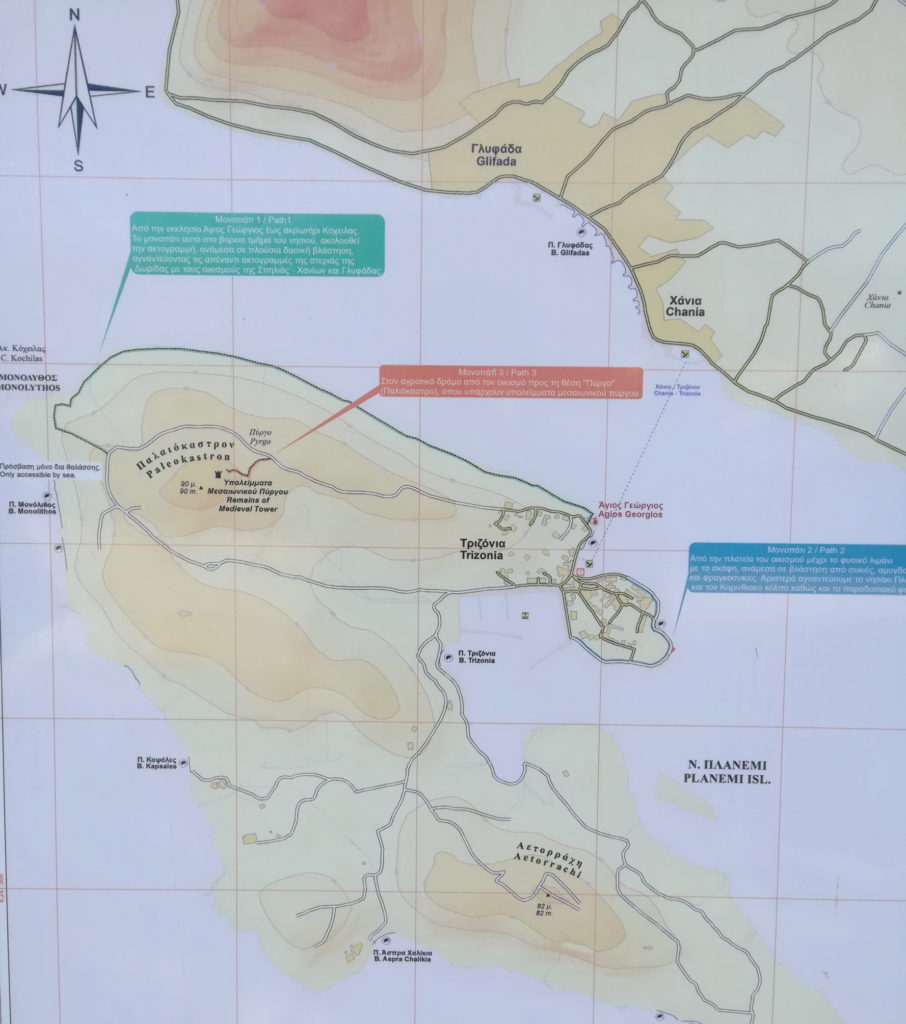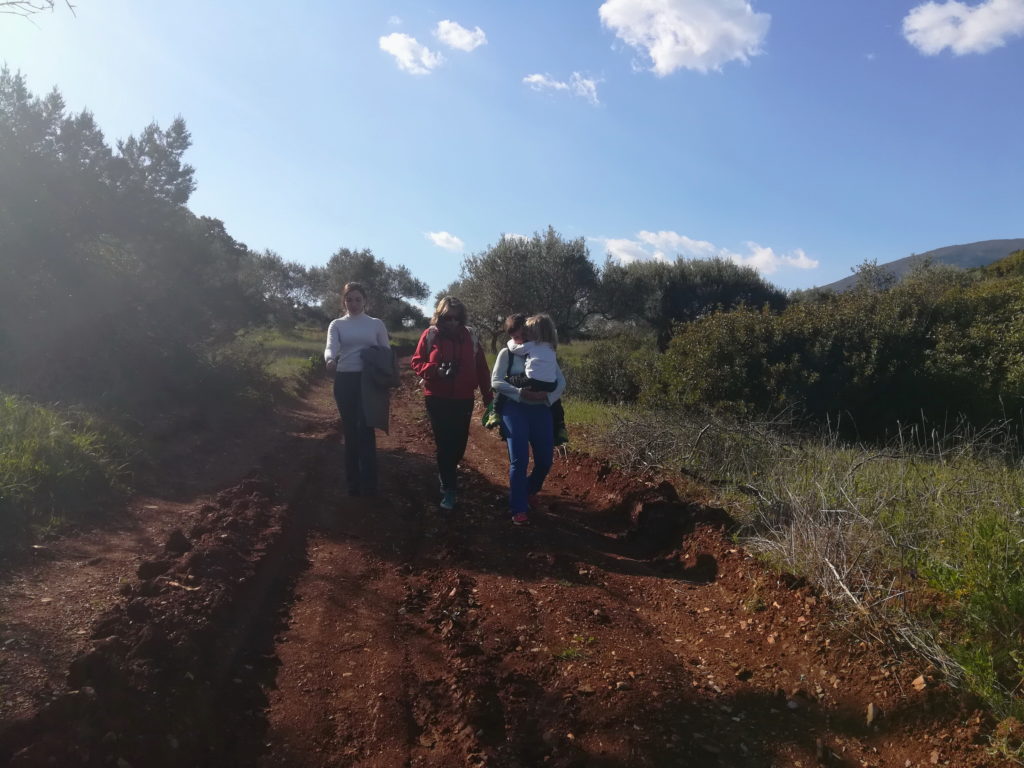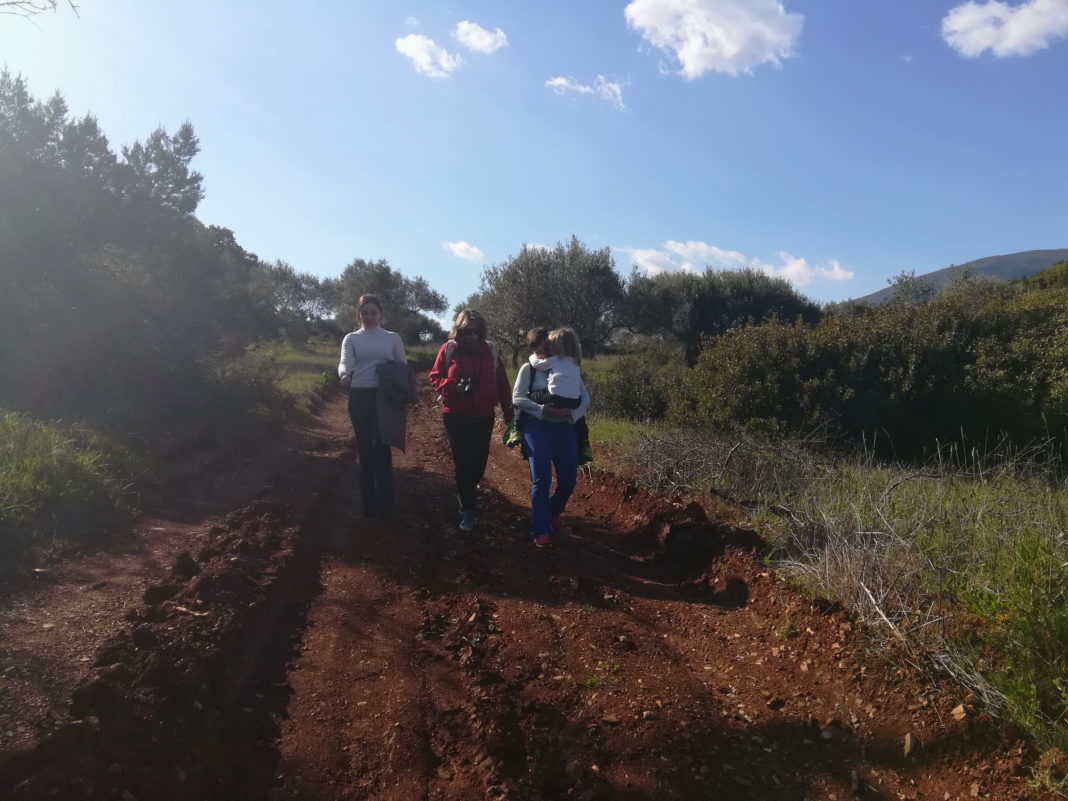 Trizonia is delightfully underdeveloped. There are almost no cars, and no roads for them to drive on. Dirt paths transverse the green and hilly 2.5 square kilometer island. You can reach the few remote beaches on foot, walking through olive groves, and you'll find no crowds and no beach bars with loud music.
Beaches of Trizonia
There are three main small beaches on the island. Or, if you have access to a boat, you can visit Prassoudi, Agios Ioannis, or Planemi. These tiny, uninhabited islets have unspoiled beaches for a private swim in the stunningly deep blue waters of the Gulf of Corinth.
An Island with a View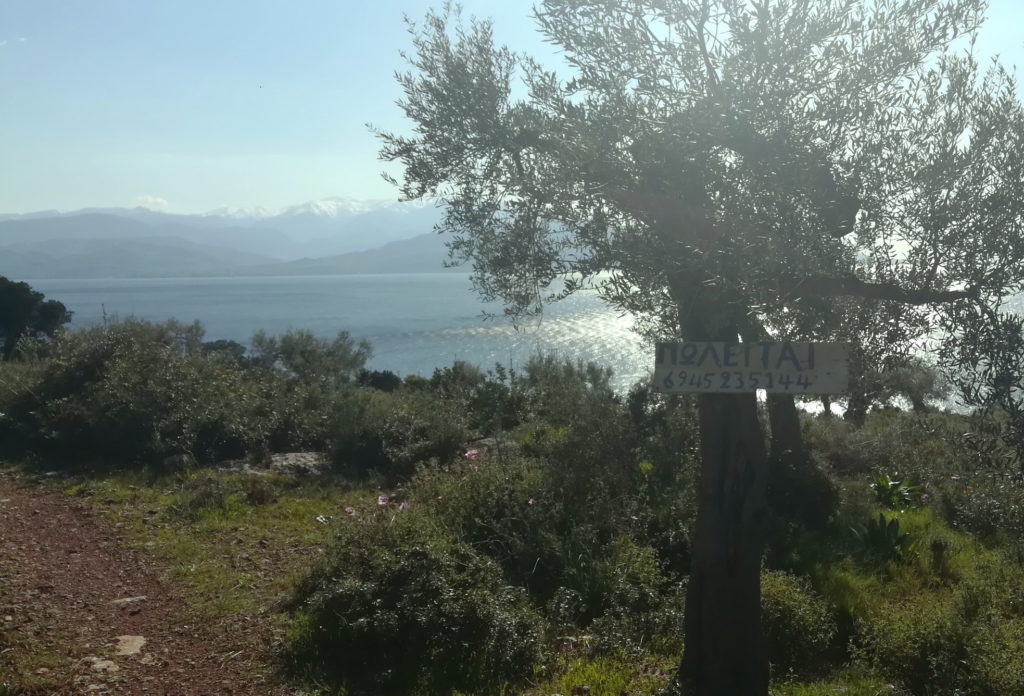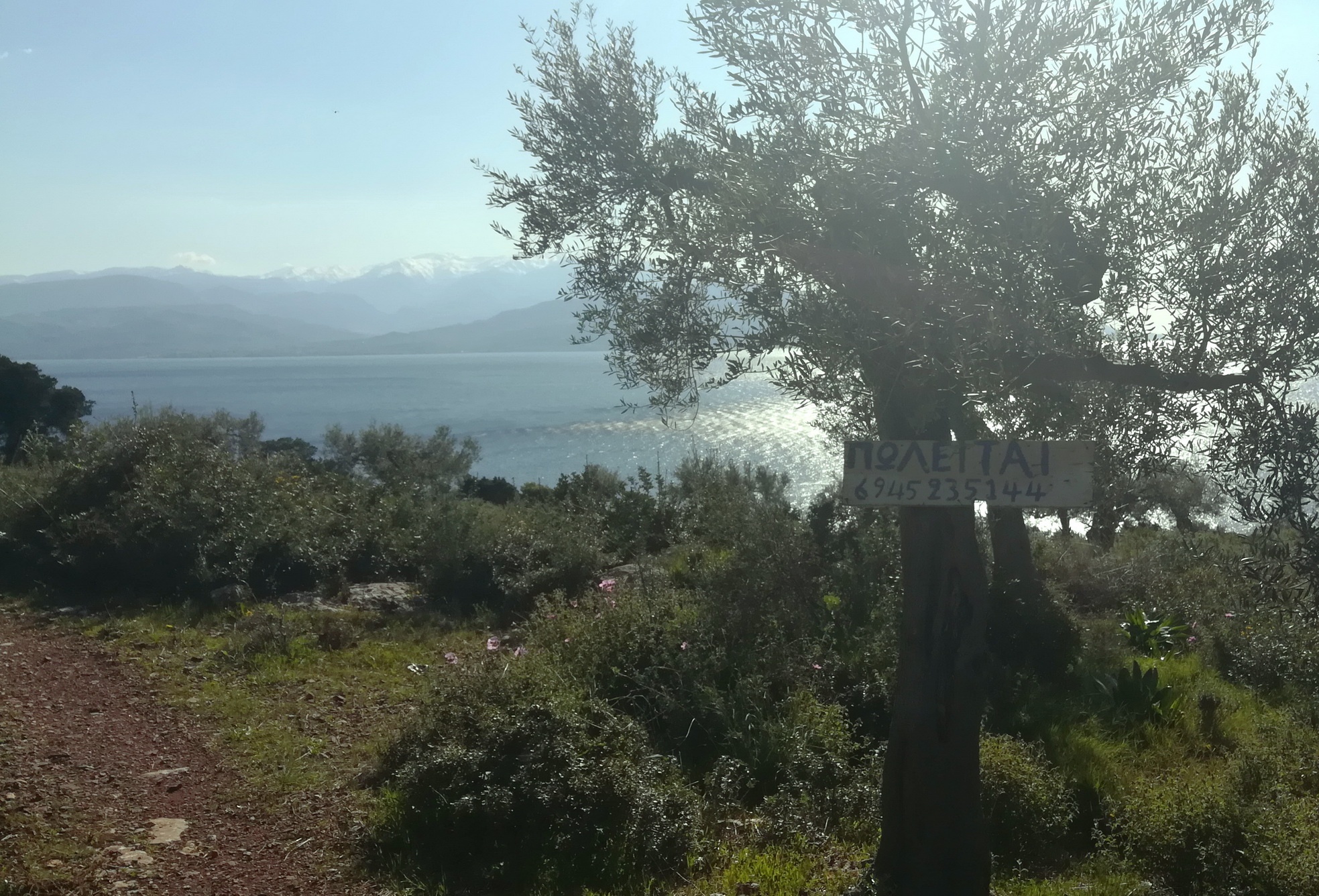 This is a very green part of Greece, with mountainous shores angling steeply to the gulf's banks.
Most of Greece's islands enjoy a vista of an endless horizon. But Trizonia is an island with a view. Along this snug portion of the gulf, those densely forested shores feel close. Snow-capped mountains tower in the near distance. To the southeast, in the Peloponnese, is Mt. Kyllini (2376m). To the northeast is Mt. Parnassus (2457m).
Dining on Trizonia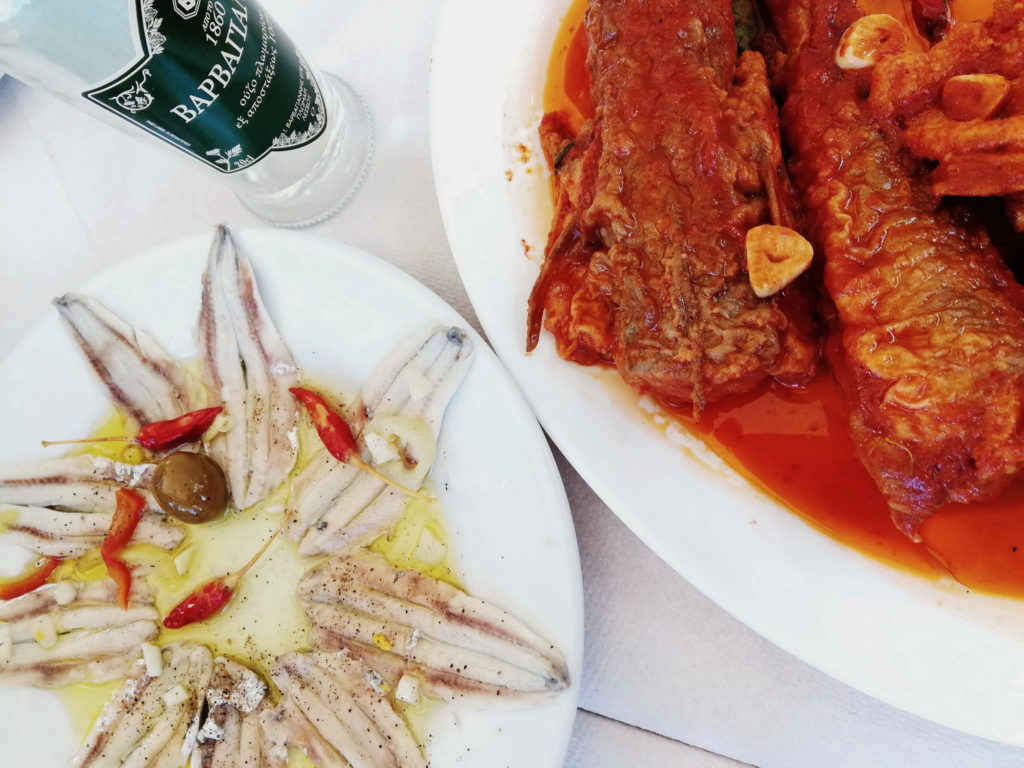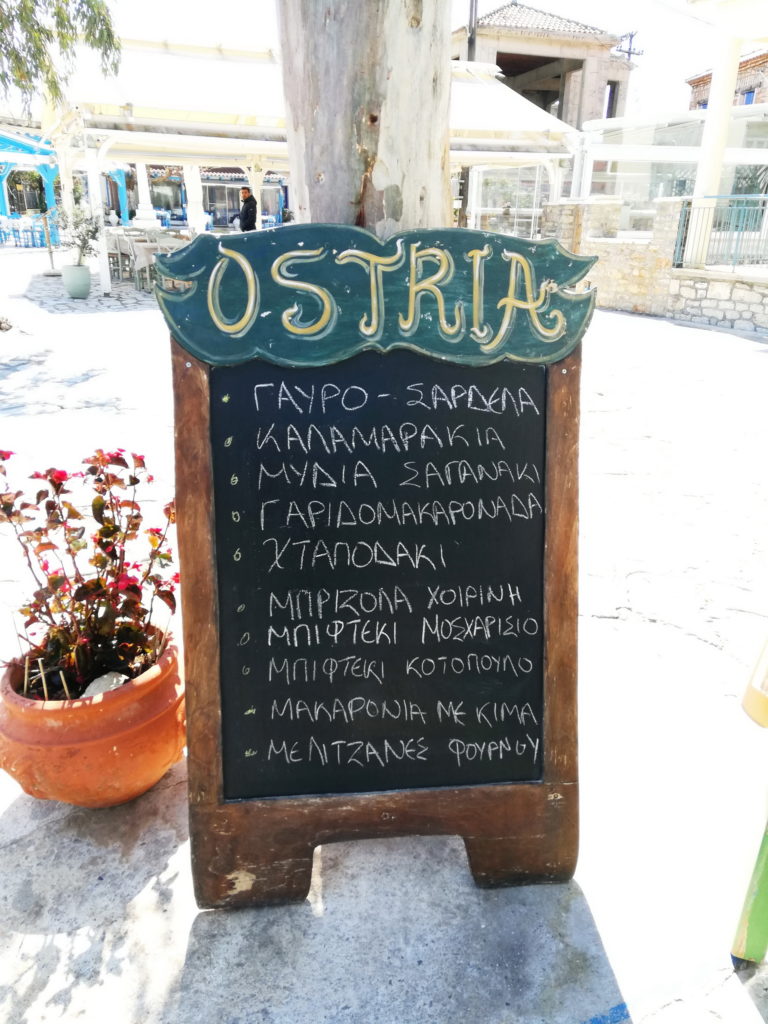 Taking a boat to lunch always feels festive. If you're traveling in the region and already have a home base, then come to enjoy a great meal and a swim. The boat docks in a picture-perfect harbor lined with a handful of idyllic fish tavernas.
At Ostria, we had a very long relaxed lunch. We started with a kid-friendly aperitif of delicious lemonade, a friendly welcome to the island from the cafe and patisserie Teloneio. After this, courses of fresh-caught fish and local specialties filled a long table. We loved the gavros marinatos. These are marinated fresh anchovies. And we also tried the regional specialty savora-fried fish is napped in a thick and zesty sauce of tomato with plenty of slivered garlic. The name, and the dish, feels like it has Venetian roots. It's much like bourdeto, the famous dish of Corfu, which takes its name from a Venetian fish soup. After we finished the fish, we had the rest of the delicious sauce, soaking it up with crusts of bread.
This excellent fish taverna and a couple of others share the harbor with a cafe-bar,. There's also a chic and relaxed place for a fantastic and healthful breakfast or pastas and pizzas later in the day- Ancora.
We visited in March and the sun was glorious but it was too nippy for a swim. So instead, we made a loop of part of the island on foot. It was completely silent but for the sound of the breeze and our conversation.
A Child-friendly Island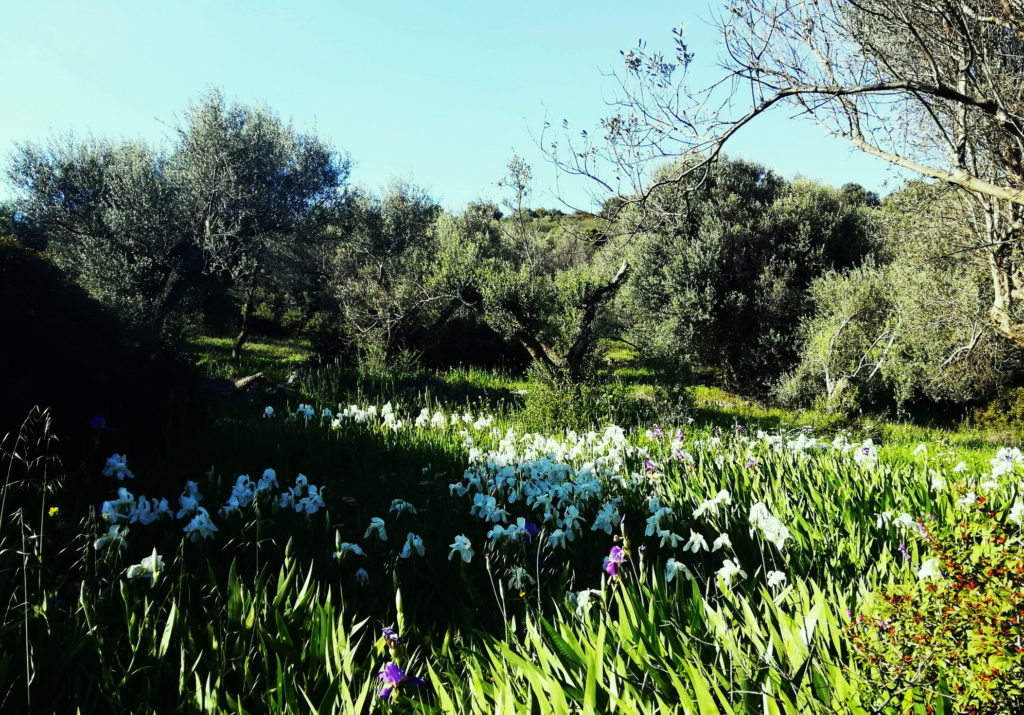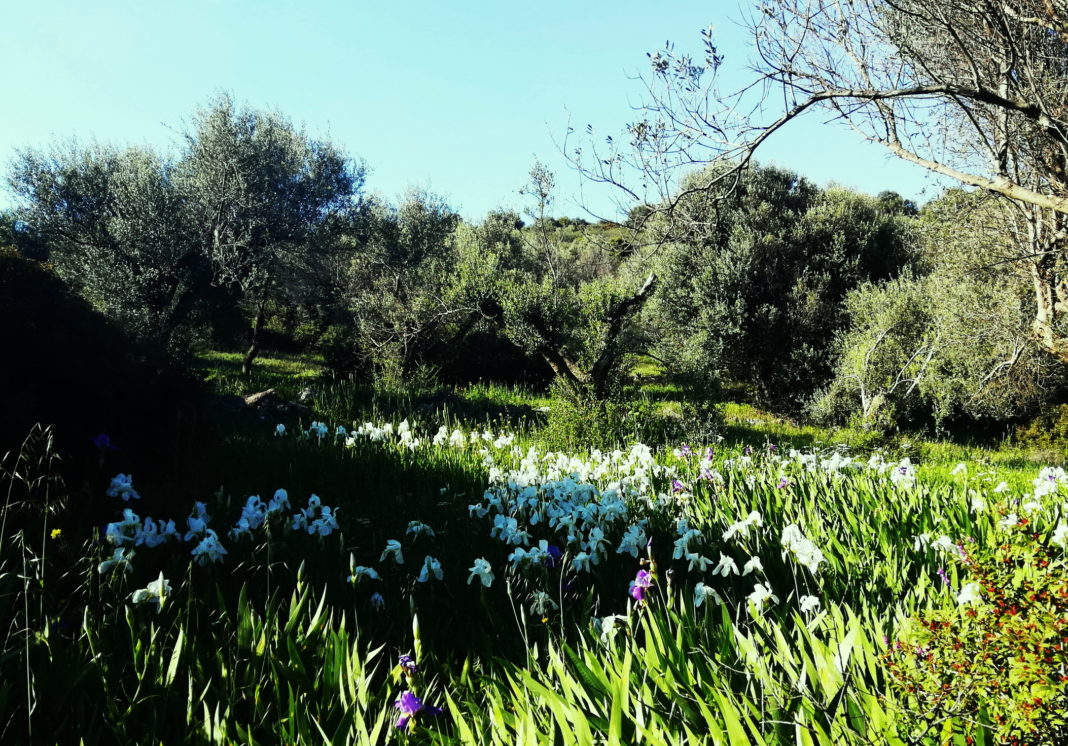 With almost no cars, Trizonia is a place children can run free. And they do – along the harbor front, through meadows with flowers, and up and down the soft dirt paths roads. Our hostess on the island, Ioanna, said that the mood stays the same in the high season. There are a few more people, but it's never crowded. There are no loud and tacky beach bars. That same peaceful, laid-back mood makes Trizonia a haven in the summer. It's perfect for families, couples, and anyone who wants a uniquely private, authentic experience of Greece.
There are three family-run hotels here in case you want to make Trizonia your home base while you explore the region. For more information about accommodations, boat schedules, etc., check here.
Travel Bloggers Greece were guests of Go Nafpaktia. We loved exploring Fokis (Phocis), a wild and beautiful region in western Greece. Trizonia was a wonderful surprise for all of us.