When you think of your perfect, ideal Greece, you're probably actually thinking of Molyvos, home to all of Greece's perfections, double distilled. This is the jaw dropping gorgeous sun soaked Greece of turquoise seas and bright painted boats, tavernas with checkered tablecloths and octopus legs hanging from fishing line, white-washed stairs, roses and bougainvilla climbing trellises, villages on hillsides, the Aegean glimpsed like a dream though an open window.
Picture postcard picturesque perfection. Our first glimpse of the city? Giorgos our host stops the truck for us to get a shot of the city because we are oohing and ahhiing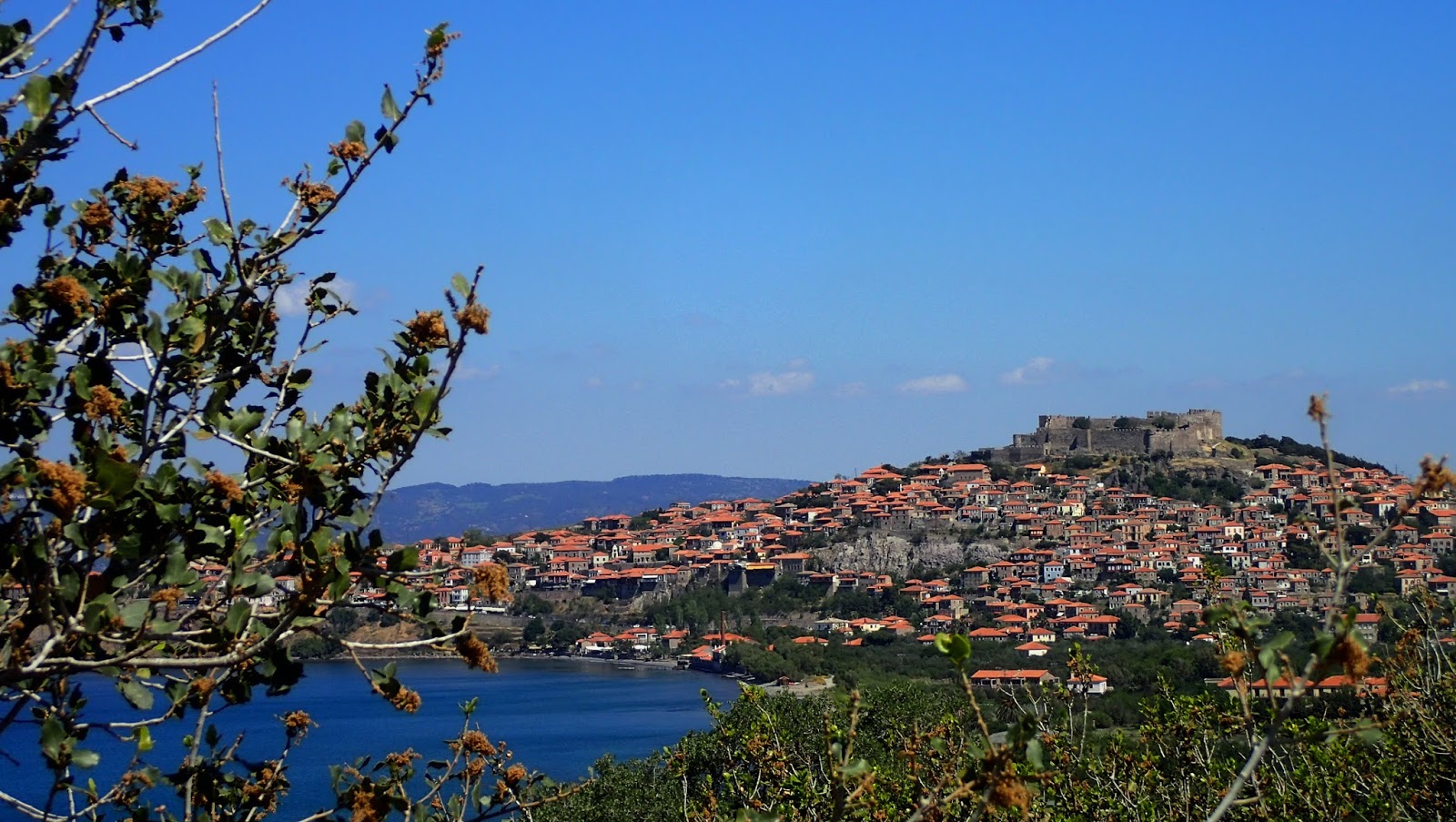 There it is- a seaside fairy tale with a castle on top. This is our first morning in Lesvos. Two hours ago we were drinking a coffee on Aegean. This is surreal, and it's not like we're not used to beautiful places; we all live in Greece already, and write about travel (Travel Bloggers Greece) and culture and beautiful experiences. None of us have been in Molyvos and we've all been looking forward to it; it is a fabled place.
A couple more turns in the road and we are there climbing out of the truck and wandering up the cobblestone paved hill, shaded by an arbor, and lined with cafes and shops. There is not a hint of touristic kitsch anywhere- just beautiful, elegant, handmade things-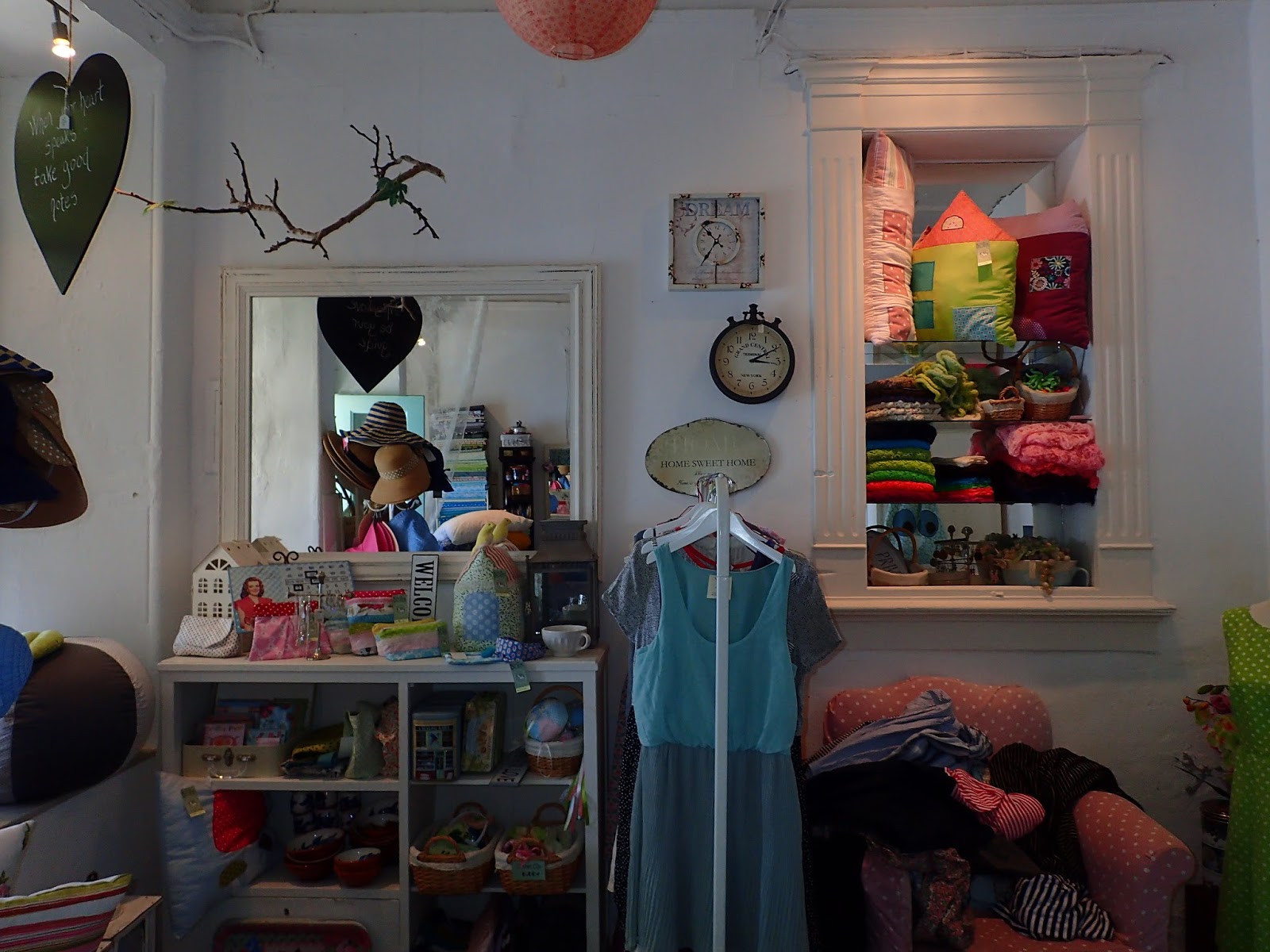 We are on our way to visit the Molyvos Tourism organzation and meet our, I'm going to say, ambassador- Gabriela Vati. she takes us into her life for the afternoon, and it is a very beautiful life. We stop into the church- Agios Panteleimonas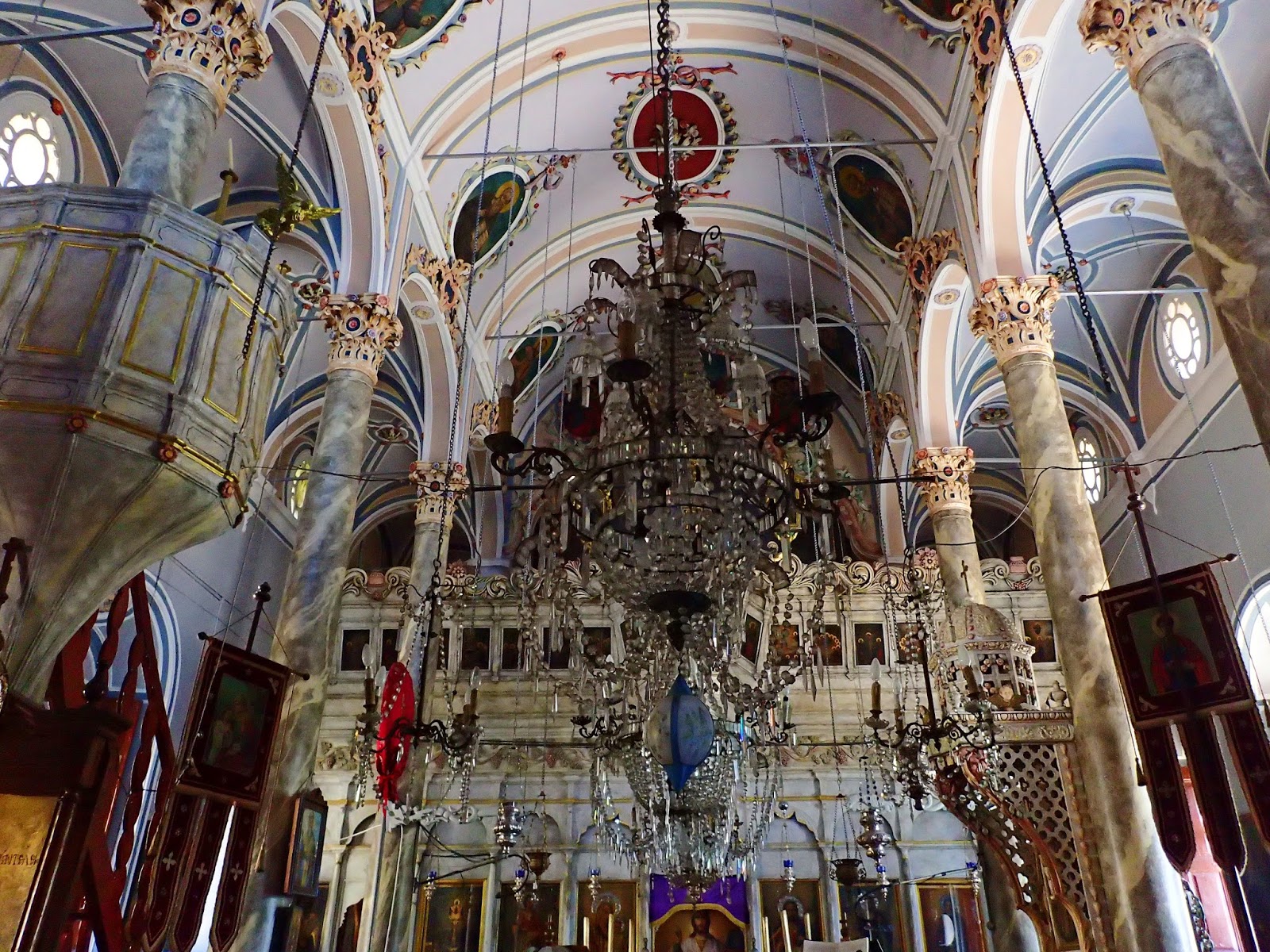 Then we go the main plateia ("square"), shaded by a huge Plane tree, and circled with grand houses, Gabriela's florist shop, and a supermarket (island style)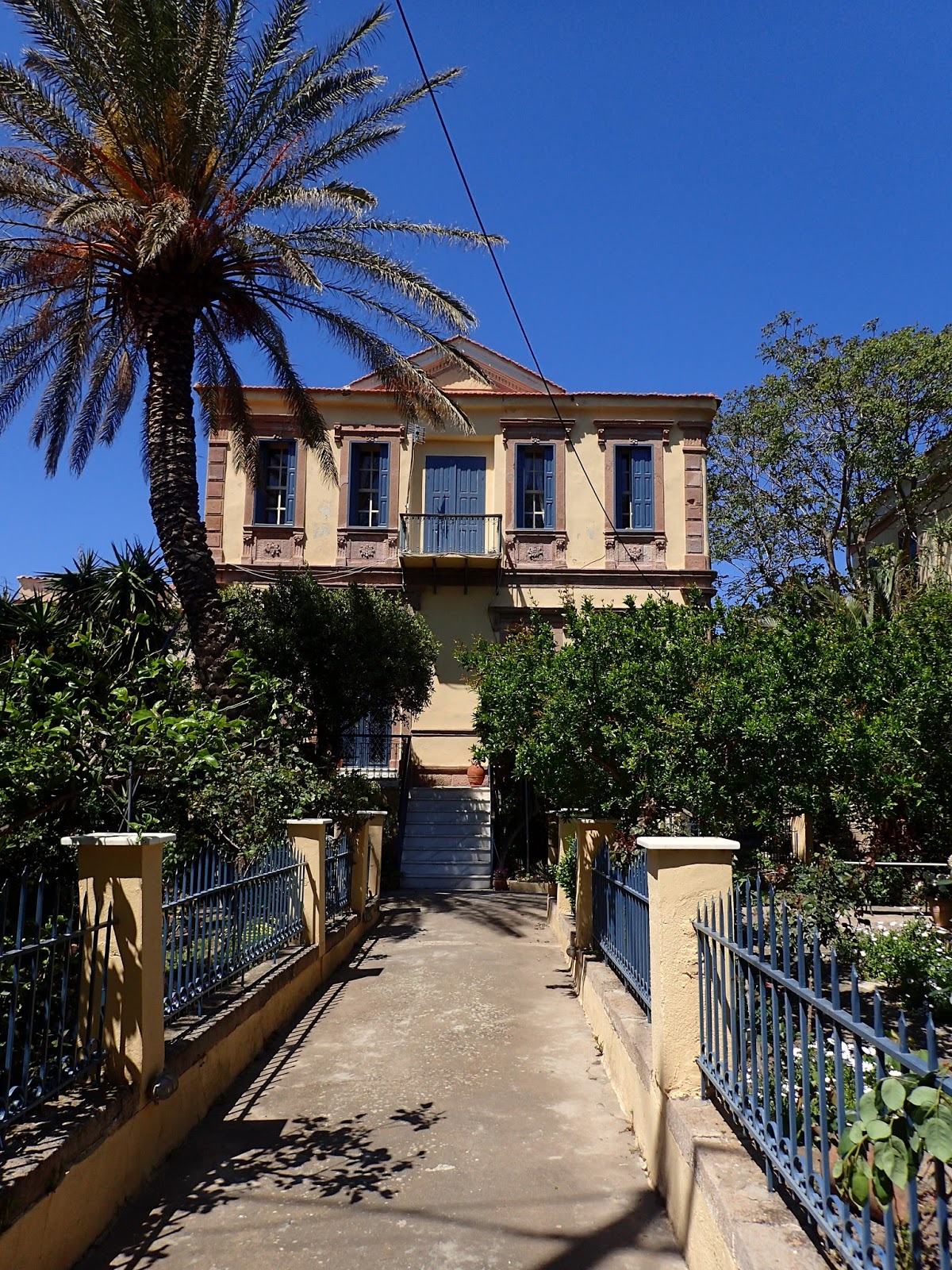 (The florist shop, the mansion you can stay in, the views, if this puts you in mind of getting married, Gabriela can arrange everything- she has started Menta Weddings for the people who come from all over to celebrate here, the most beautiful place they have ever been). Gabriela tells us about her beautiful town as we go down the hill. We are at a harbor, and it is all charm. If the sun in Molyvos had a flavor it would be sweet. It sugarcoats every surface- the cobblestones, fishing boats, sparkling sea, your shoulders. You forget what it was ever like to be cold. The sea is turquoise at the small beach, but even here at the harbor- deeper teal- you can make out every stone on the seafloor, each school of fish. The fishing boats are brightly painted, each its own way, and named. They strike the perfect balance between story-book and serious work- the fanciful colors, nets neatly bundled.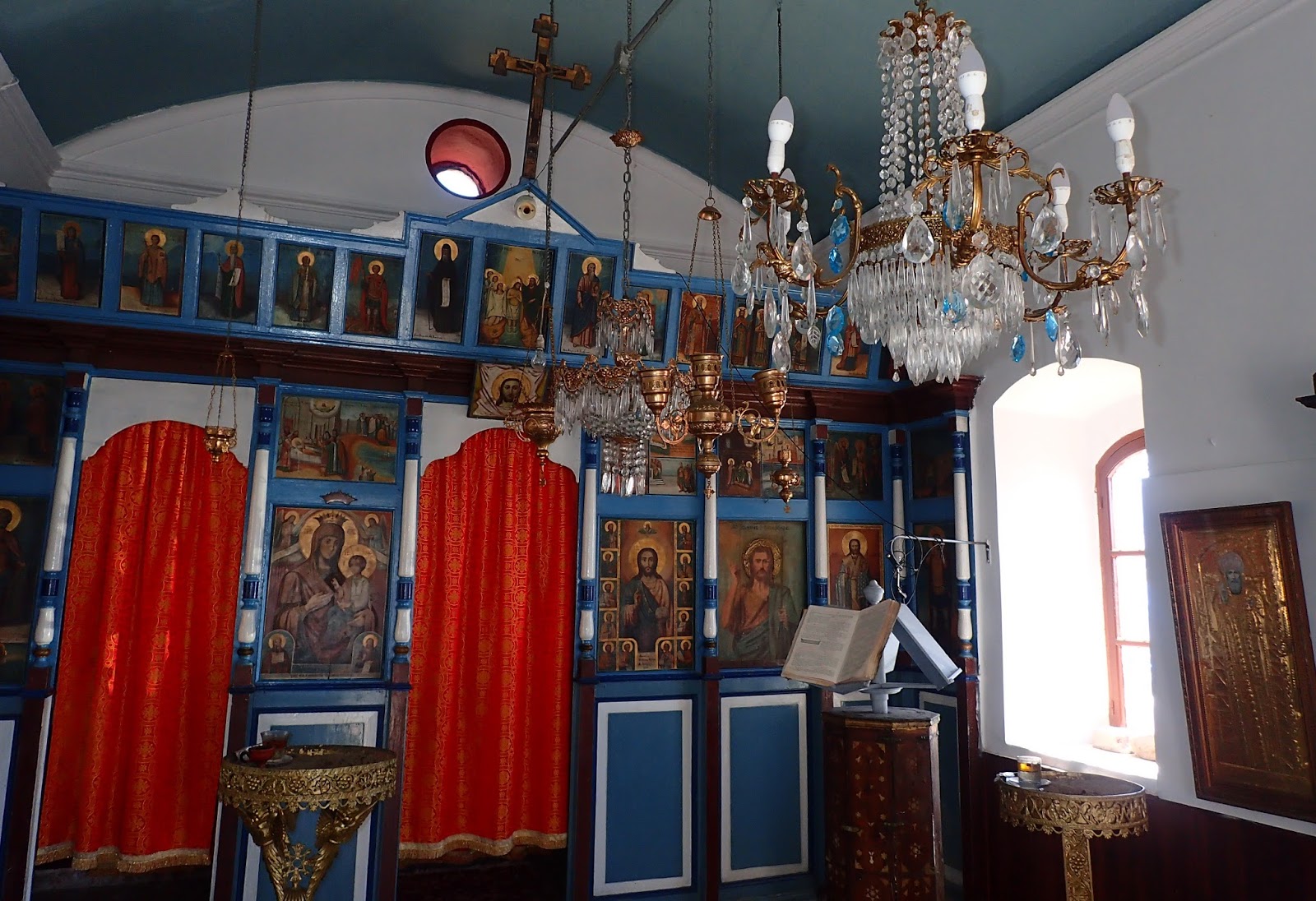 St. Nicholas (patron saint of sailors and fishermen) watches over the harbor from a modest church bathed in the crisp light of the sea.
The water's like glass and you sigh longing to be in it, or at least on it. The only thing missing is a handsome, wind-burned captain to take us for a spin in a beautiful boat. This is where the day slips from perfect vacation to not completely believable perfect fairy-tale. Before I know it, there's the strong weathered hand of captain Nick pulling me aboard.
Nothing like the sea to make you hungry. We dock at the promisingly named "Octopus" which has octopus hanging right outside, which we have with ouzo, which is essentially a sunny Lesvos afternoon in a glass. (more about ouzo here).
We are having a a fantastic time in Molyvos- aesthetically, this is the quintessential Greek experience. But like they say, beauty is more than skin deep. We have been invited to write about the island- it has been in the news constantly- not because of its astonishing perfection, but because of the thousands of refugees who have landed, and sometimes been washed up on, its beautiful shores. This has kept tourists away, which is a shame, for two reasons: The first is, that the situation has changed- the shores are quiet, and the refugees are sheltered and as safe as such a terrible situation allows.
The second reason it is a shame that tourists are not going to the island is a lot more compelling: When we think of Greece it is not just a place but an ideal- we are inspired by the sea and the sun and the cuisine, but also by the values we ascribe to Greece- honor, hospitality, generosity. All the nights we would watch the news and see wet and hungry families on the shores and saying how sad and want to do something? These are the people who were going to the shore to help them every day, bringing water and food from their homes, clothing, sharing whatever they had with grace. We basically only know this from the news. They brush it off- Gabriela said "We just did what anyone would have done." Lesvos embodies not just the beauties of Greece, but also the ideals.
For this reason alone, I cannot think of a place I would rather visit.
* Like the mansion with the palm tree? Contact Gabriela at Menta- it belongs to a friend of hers. This is not a sponsored post. It's just something I would love to do myself someday, get all my cousins together and have a holiday in a mansion on a gorgeous island. It was extremely affordable.
** Warmest thanks to the taverna Octopus for hosting us- It was truly the perfect meal.