The villages of Pelion are enchanting. The coastline of Pelion is famously fabulous, all picturesque coves and dramatic beaches. But the mountains- covered in pine and plane trees- have their own charm. These villages of character are worth a visit.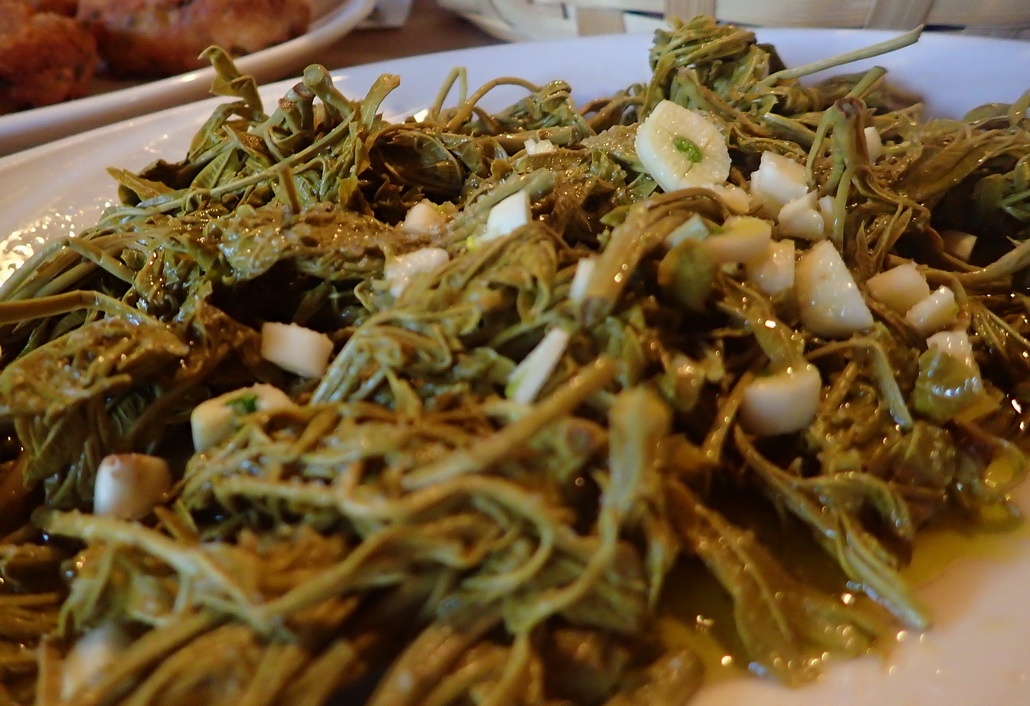 Zagora- the perfect village for a Tsipouro-
Whenever it rains at home it feels like perfect weather for red wine. Well, in the villages Pelion, it's perfect weather for Tsipouro- the distilled grape spirit, usually scented with anise- a sort of turbo-ouzo. In Pelion, it is served in individual bottles- maybe so you can keep track? And it is always enjoyed with meze or classic dishes. We loved Tsitsiravla- a wild local green served with a shocking amount of garlic. Cutting through garlic seems to be one of Tsipouro's many marvelous properties. We had enjoyed the classic Pelion dishes at Patis.

Bella Aglaida of the Vizitsa Womens' Cooperative
Vizitsa- for a sweet taste of tradition
Visit the Vizitsa Women's Cooperative:
Womens' cooperatives are a beautiful and essential part of traditional Greek life. In fact, they preserve traditional Greek life. Women of rural regions form their own organizations to preserve recipes and local food ways. These collectives are museums of edible culture, preserving taste memories and delicate skills. Vizitsa's cooperative started five years ago- local women invested their own money to create a workshop and kitchen where you can take lessons and shop for local handcrafted foods, like the "glyko koutaliou"- spoon sweet- made with local fruit.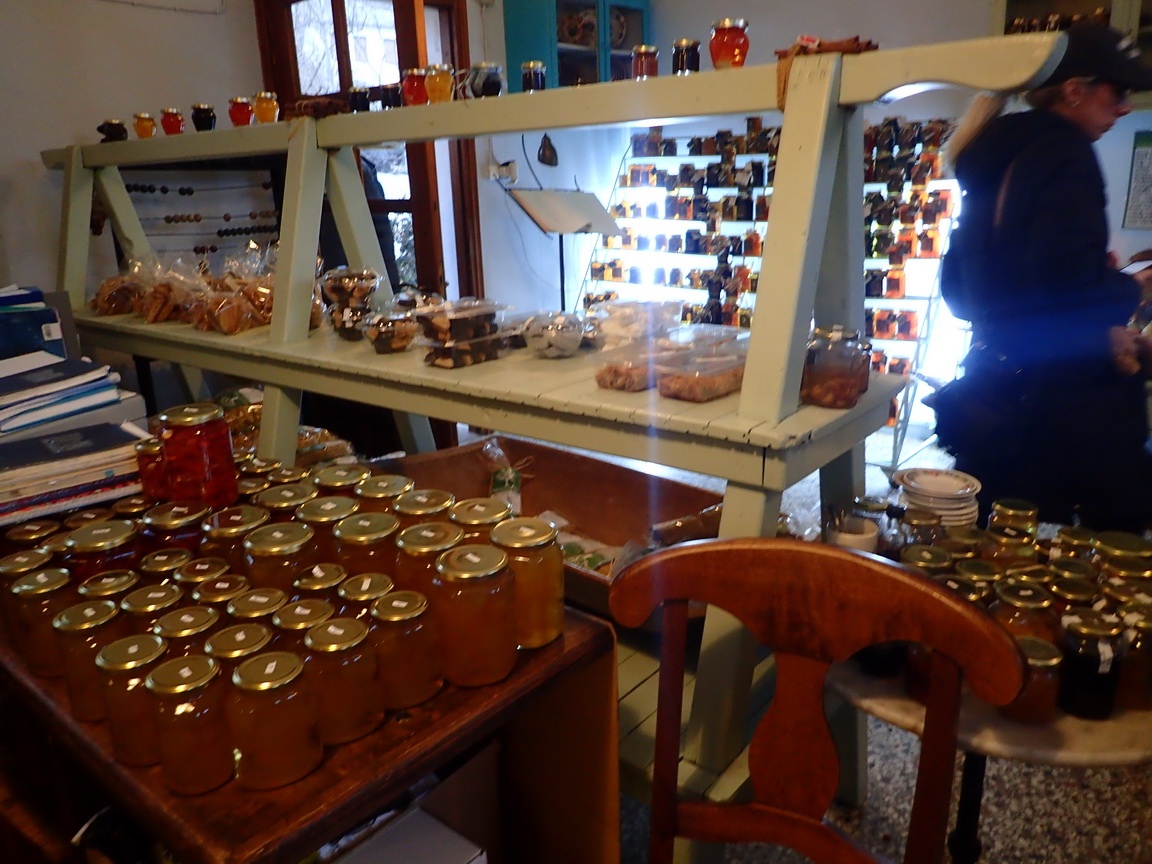 Kissos and Milies- Pelion's villages for fabulously beautiful Churches.
From the outside, they look like village churches- white painted walls, the classic slate roofs of Pelion. But entering is like opening a jewel box. The Churches have surprisingly opulent interiors. This is a testament to Pelion's wealth (much of that from the cotton industry of Egypt, which they developed), and discretion. Even though the villages of Pelion were privileged areas in the Ottoman period, they didn't flaunt Christianity.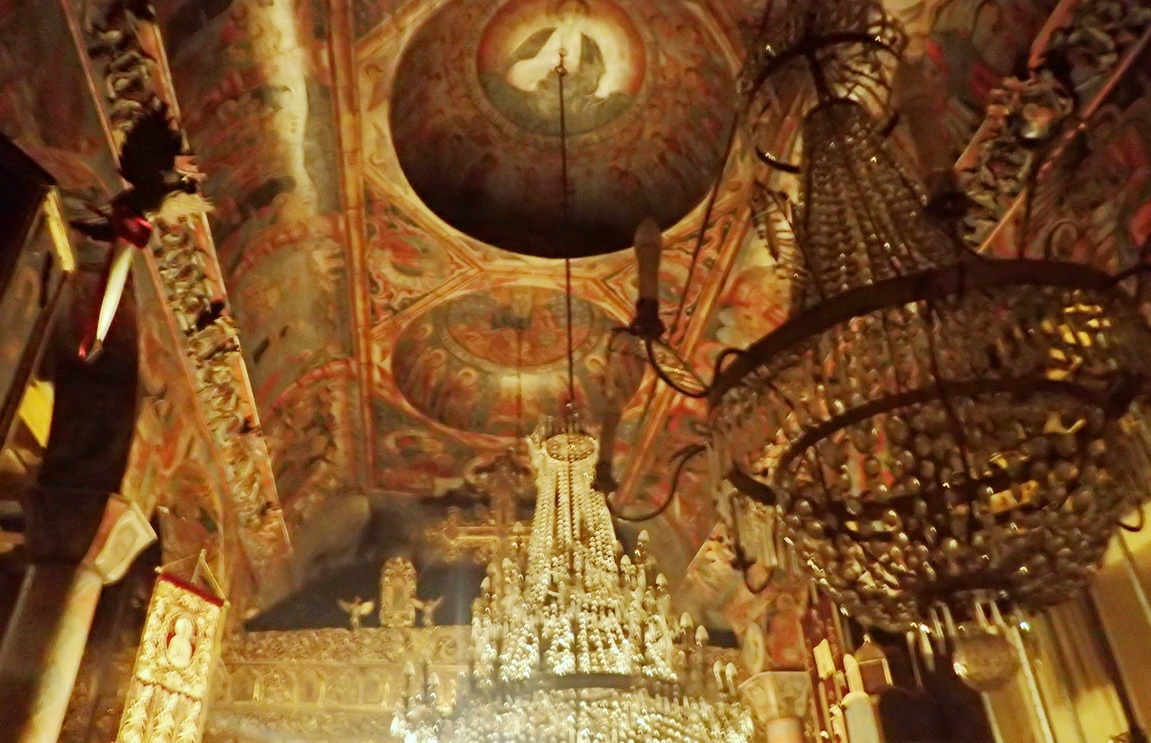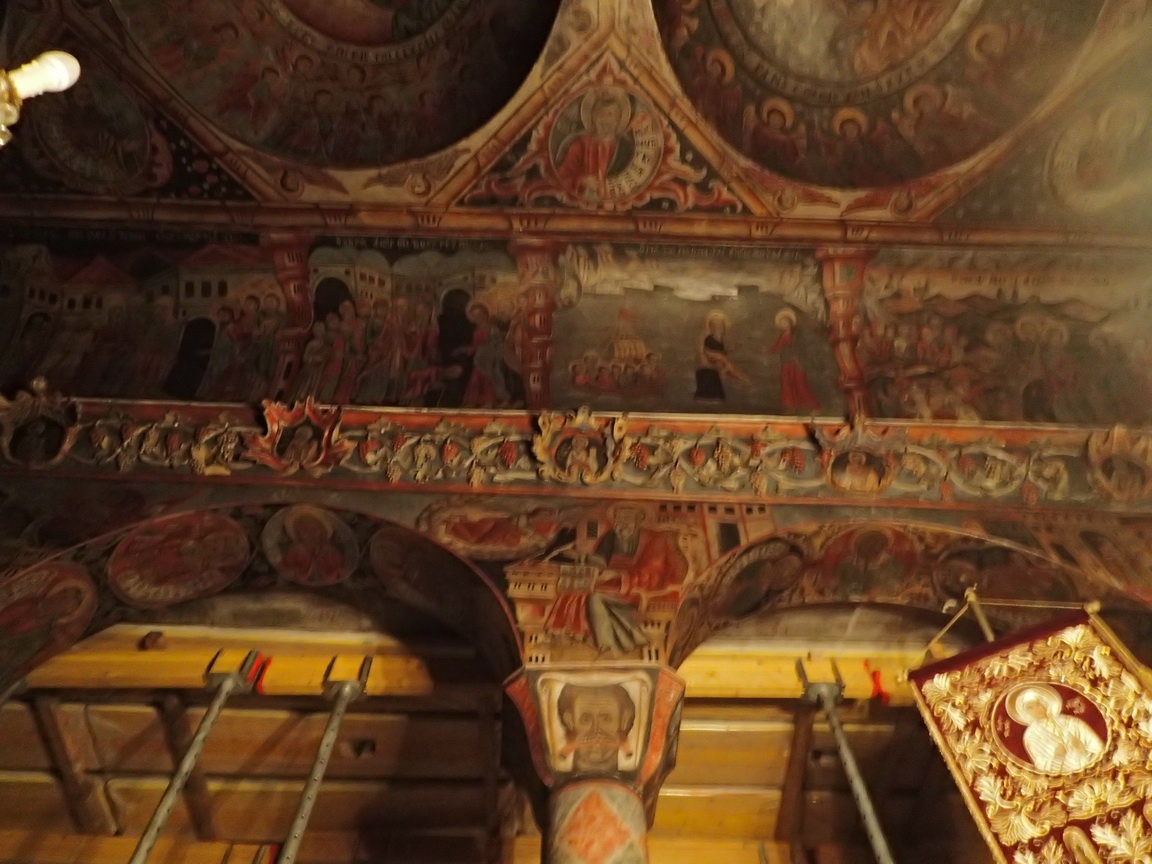 We had an excellent tour of the Church of the Archangel, built in the early 18th century. The interior the work of a single monk from Mt. Athos, who took 33 years (as the life of Christ) to paint it. However, no one saw these for long time. This is because years of soot had covered the frescoes almost entirely in blackness. An earthquake had revealed the genius of an underground acoustic system.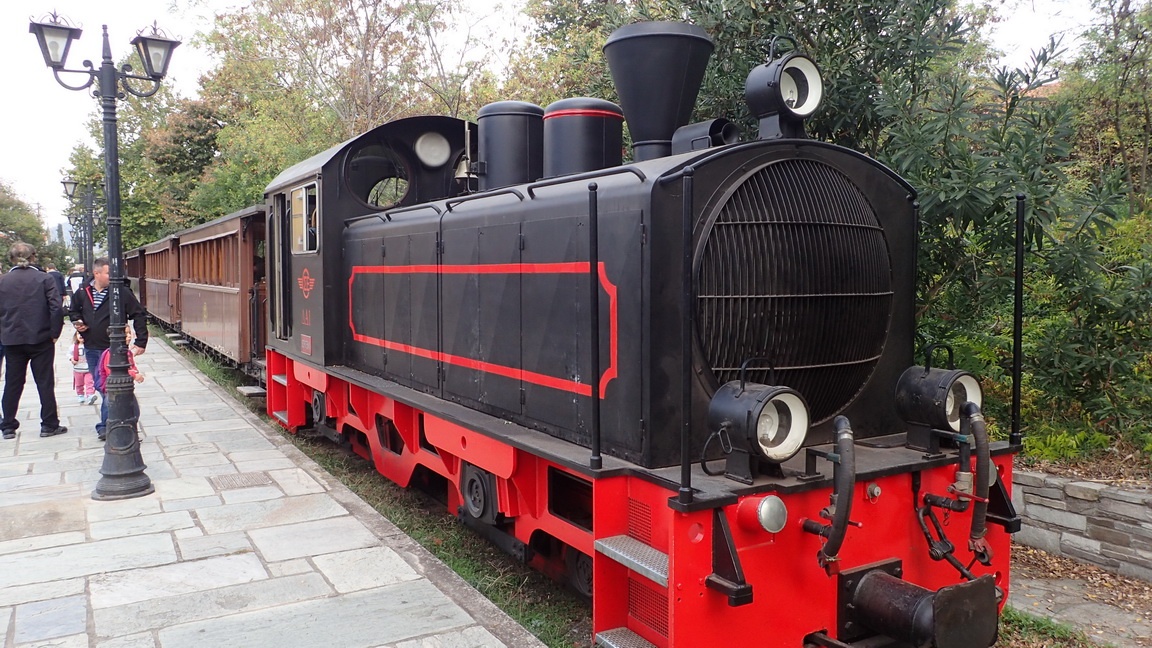 Getting to Milies
There is a narrow gauge (60 cm!) steam train between Ano Lehonia to Milies that will take you for a scenic ride in the mountains. Guess who built it?! Here is a clue:
Evaristo De Chirico- father of the artist Giorgio.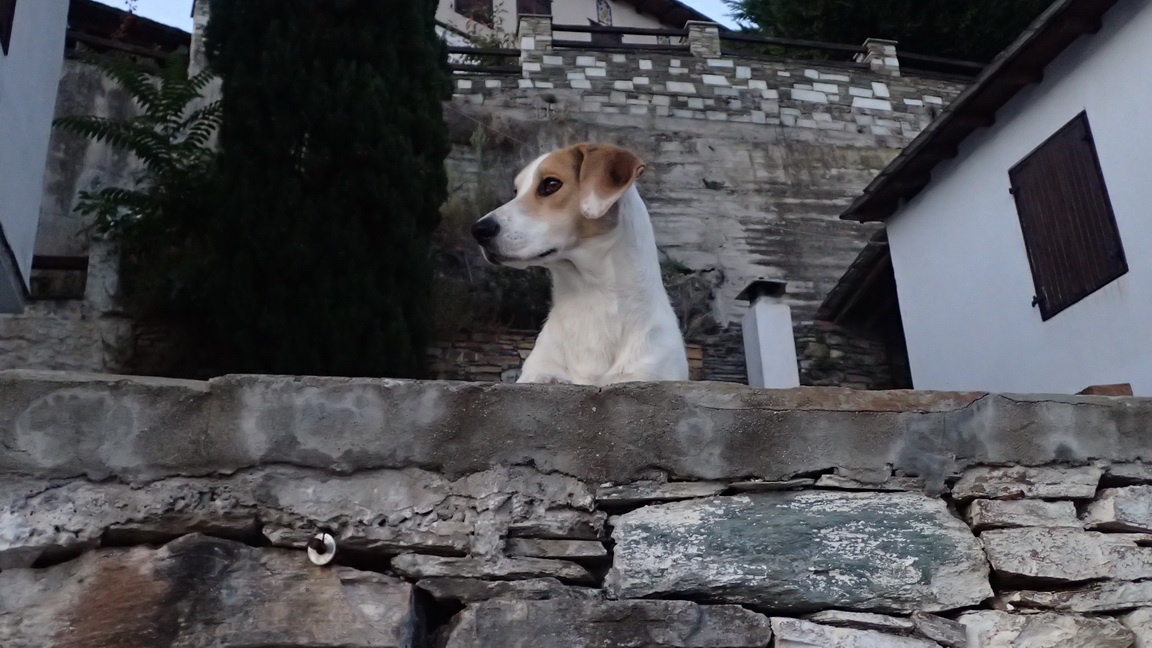 Portaria- for views and gastronomy
Portaria is high on a mountain and the view of Volos and the Pagasetic gulf is outrageous.
Dine in front of a roaring fire in a classic Mountain Inn-
At the Kritsa Gastronomy Hotel in the plateia of Portaria, you can taste the best of the region- classic dishes like sausage of wild boar, roast pork in sauce, wild greens with eggs. This is refined mountain dining, And the kindest hostess! The Kritsa Gastronomy Hotel is a destination in itself.
We experienced all of these things thanks to the great planning of John Grigoras of Spyrou Philoxenia, who arranged our bloggers trip. We stayed at the Aglaida Apartments– traditional architecture and fabulous views!