Eat/Walk/Talk Bristol
You think about the harbor and the history, you think about the street art. But does anyone think of Bristol as a food town? It is definitely a food town. Bristol has such excellent food- street food to fine dining- that you could go there for that alone and have a great time. Heather of Heather on her travels arranged the best possible introduction to Bristol's food culture.
We started our Travel Bloggers Greece trip to Bristol with a food tour with Brian of Eat/Walk/Talk Bristol and well, it was exactly that. Food is culture. We ate some delicious things. But more than that we had a great introduction to the people of the city, and some significant places, too.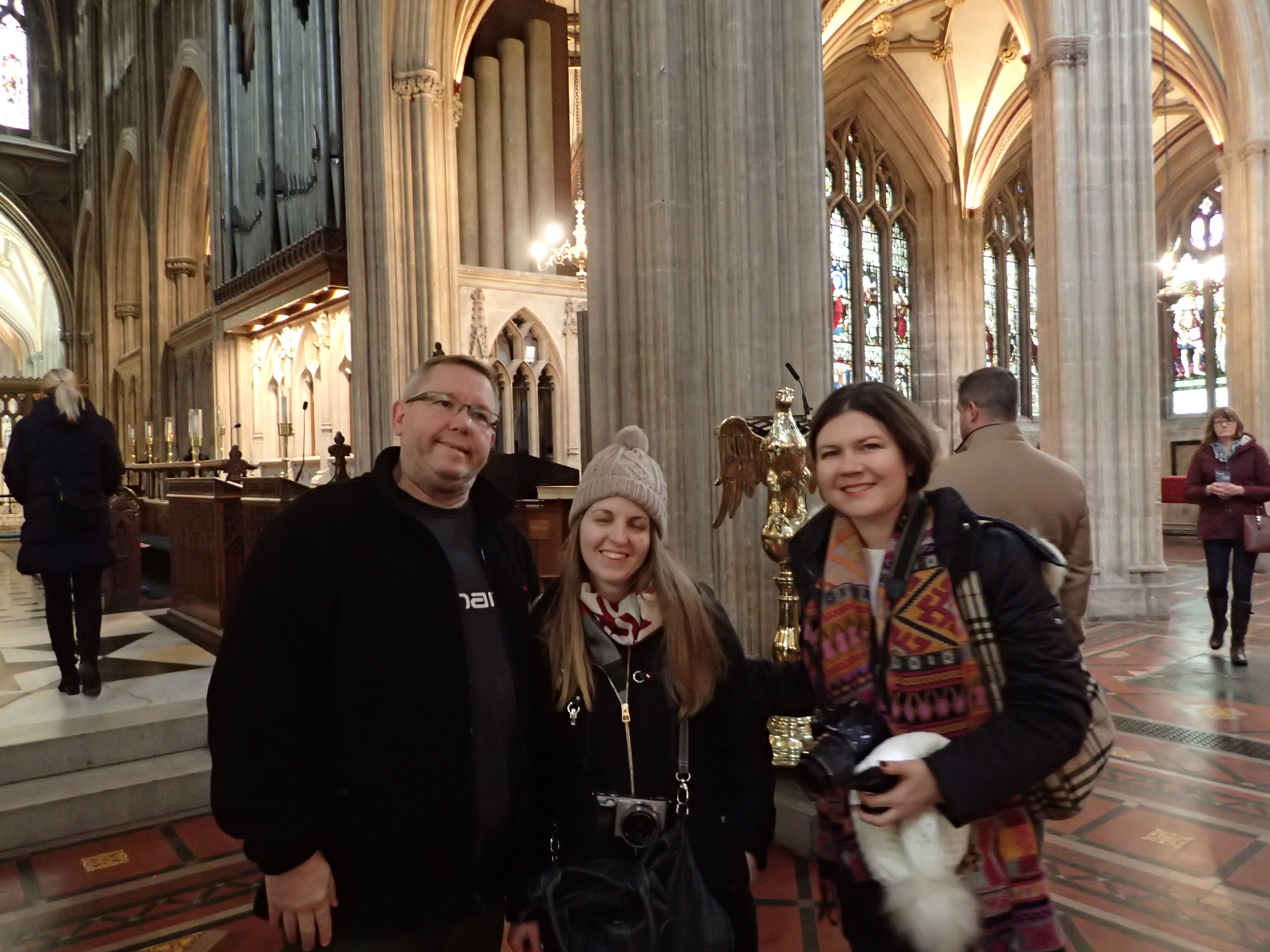 Breakfast, Bristol-style
Brian met us in front of the train station for a taste of breakfast from a homestyle bakery with classic British baked goods- cakes, cookies, brownies, flapjacks. We had a feather light cinnamon roll of croissant dough. On the way to the wapping warf- our next stop, Brian took us into St. Mary Redcliffe, a 12th C Gothic cathedral that is one of the city's best known sights. Soon after, fresh from the light rain, we came to "cargo"- logically, a jumble of shipping containers, each an artisanal food shop- oysters to game birds (unplucked).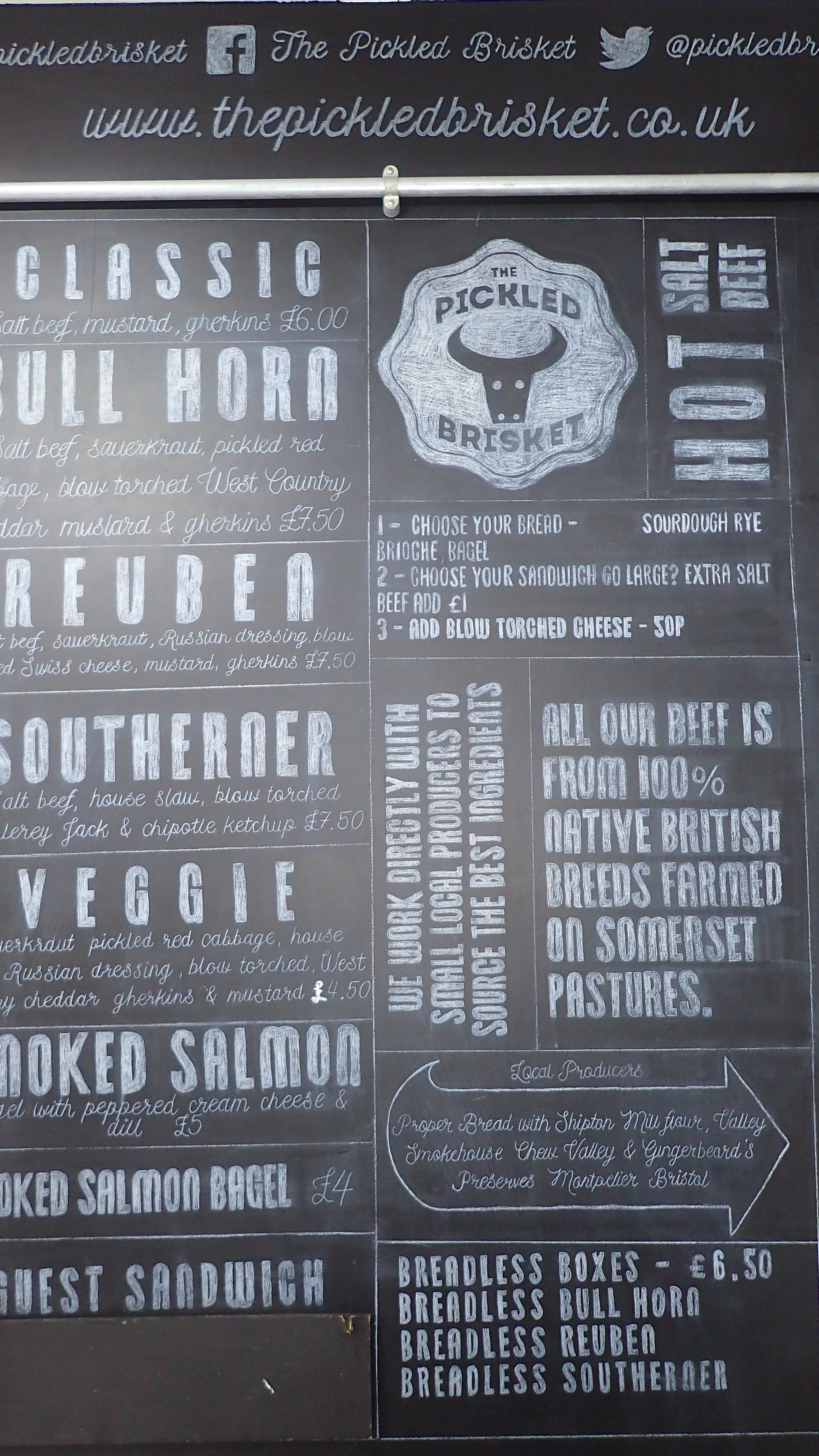 Cargo
Our first stop here is The Pickled Brisket. Corned beef on the lower east side in Manhattan, smoked beef in Montreal, and salt beef in the UK, this Jewish specialty looks humble but packs a succulent punch. We have half a sandwich each- an enormous, overstuffed glory with sauerkraut and sauce and cheese melted with a blow torch. Brian says we don't have to eat it all- after all it's another 7 stops. We eat it all. Next we sample the light, inventive dishes at Root: oysters on the half shell with chopped fresh ginger and sweet chili sauce enchant us. Beets with hazelnuts further the mission of celebrating the basic.
Is just before noon too early for hard cider? We found it's not at all. We also found that hard cider – a sparkling, sweet confection of a drink outside the UK, wears many guises, some of them quite rough. Bristol is prime cider country. Seth started us with a dry, entirely flat drink with some barnyard in the nose. Flat? Fermentation causes effervescence. But when it is allowed to ferment fully, it goes flat again, like wine. Apples have never tasted so earthy. It was wise to start out with it. The second cider was both lightly effervescent and less dry, and the last, about ¾ of the way to tasty, mass marketed commercial ciders that are to soda pop close cousins with a kick. I'd be lying if I pretended to be sophisticated enough to like the first one. But I can imagine how it grows on you.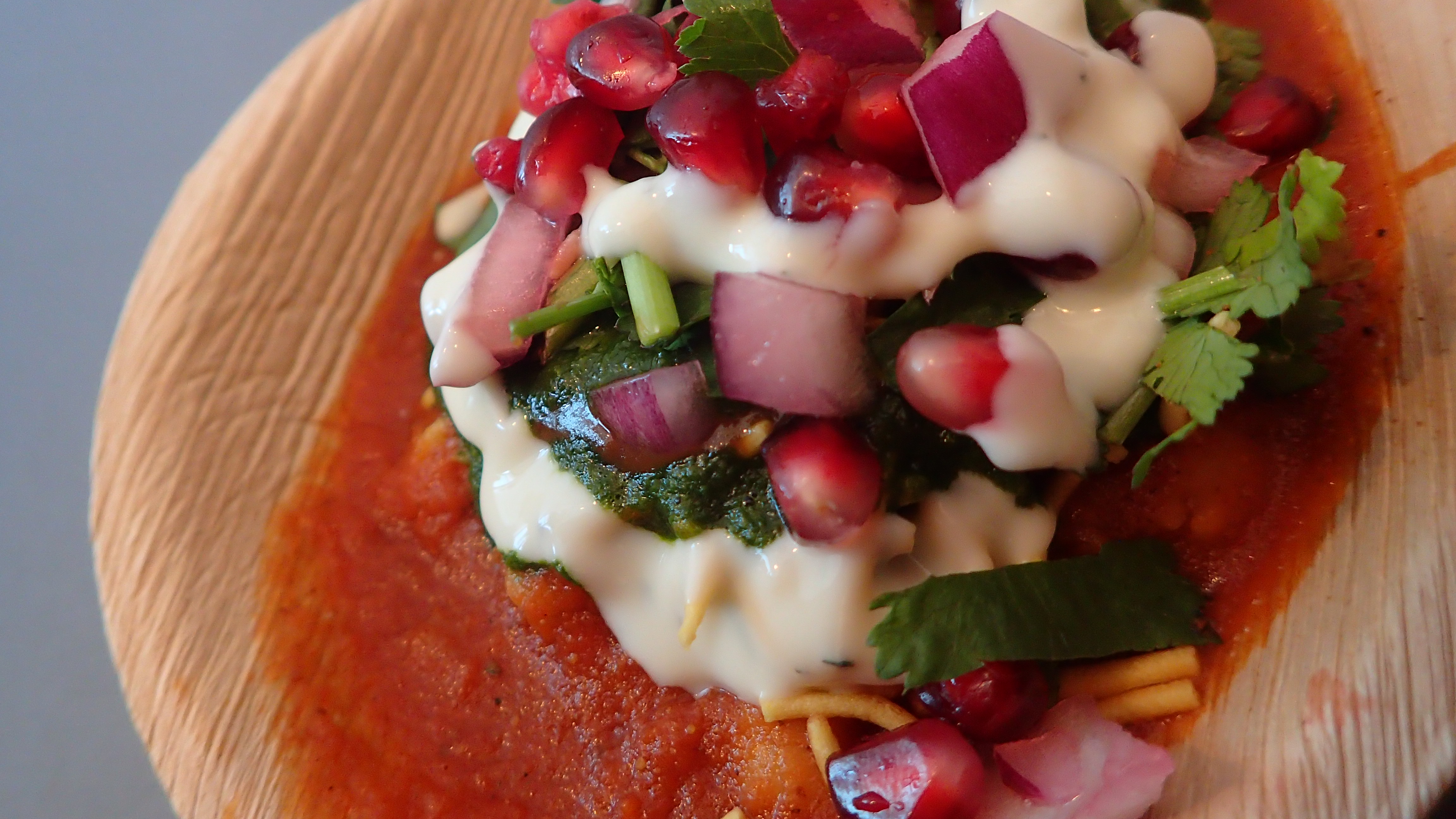 Samosa chaat
After this, we enjoyed a vegan Samosa Chaat at Gopal. It was sweet, sour, spicy, crunchy, saucy- every bite an new exotic sensation. We loved the thoroughness of the commitment to a harmonious, low-impact lifestyle, right down to the completely biodegradable bowls.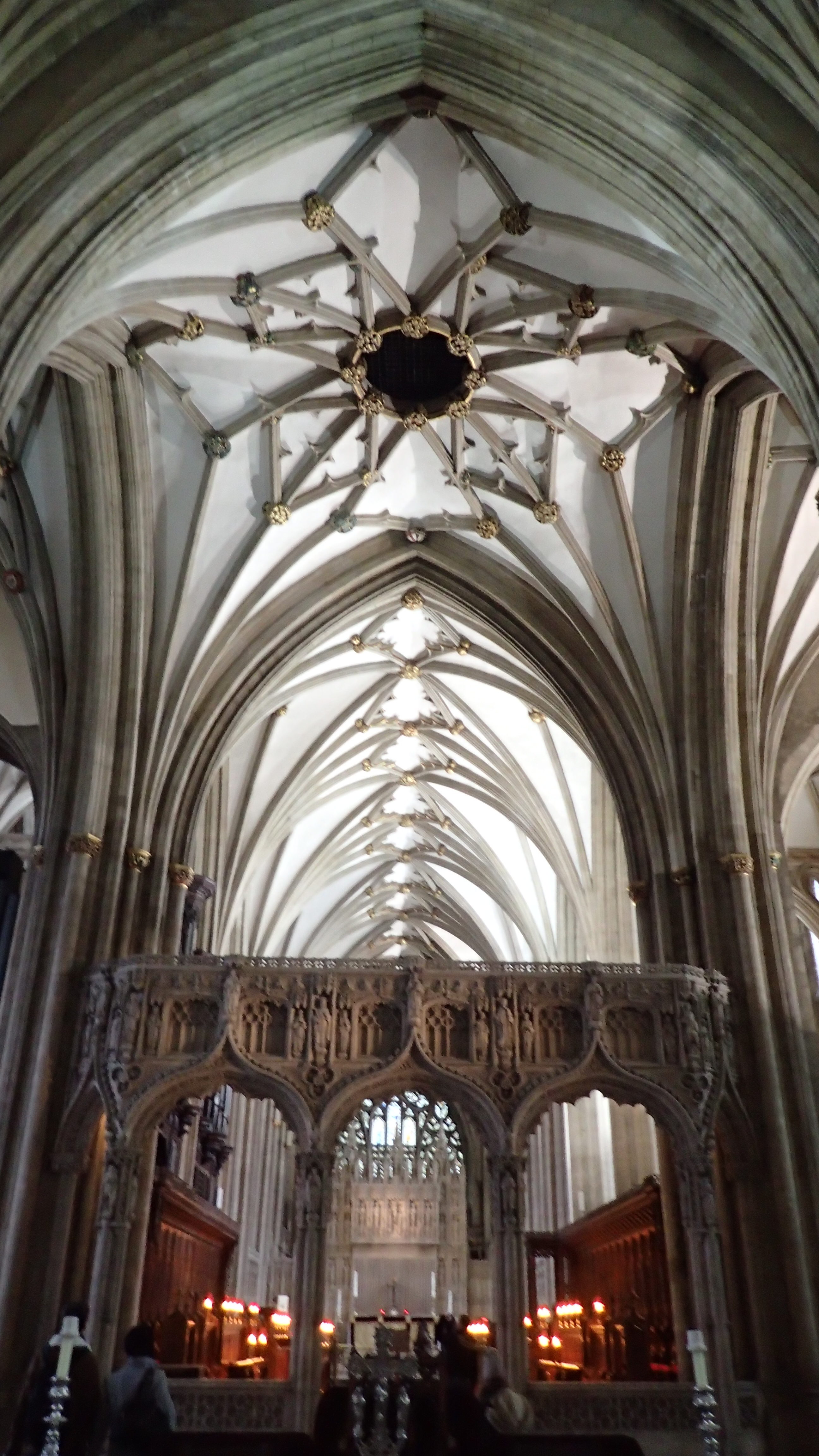 Sights of the City
We walked along the riverbank, admiring the iconic sights of Bristol: the cranes (gorgeous), the pastel houses on the cliff, and of course the masts of the SS Great Britain. Then we went into the Bristol Cathedral. It's daunting Gothic, with a welcoming mood.  including an exhibition celebrating the generation of WWI on the occasion of the centennial. Do you want ice cream in the rain? Yes, if it from the aptly named Swoon. We stopped for scoops of dense, creamy gelato. En route to our next stop we went through Bristol's old marketplace. Stalls selling provisions and prepared foods in an airy glass covered galleria with a rowdy, fun atmosphere.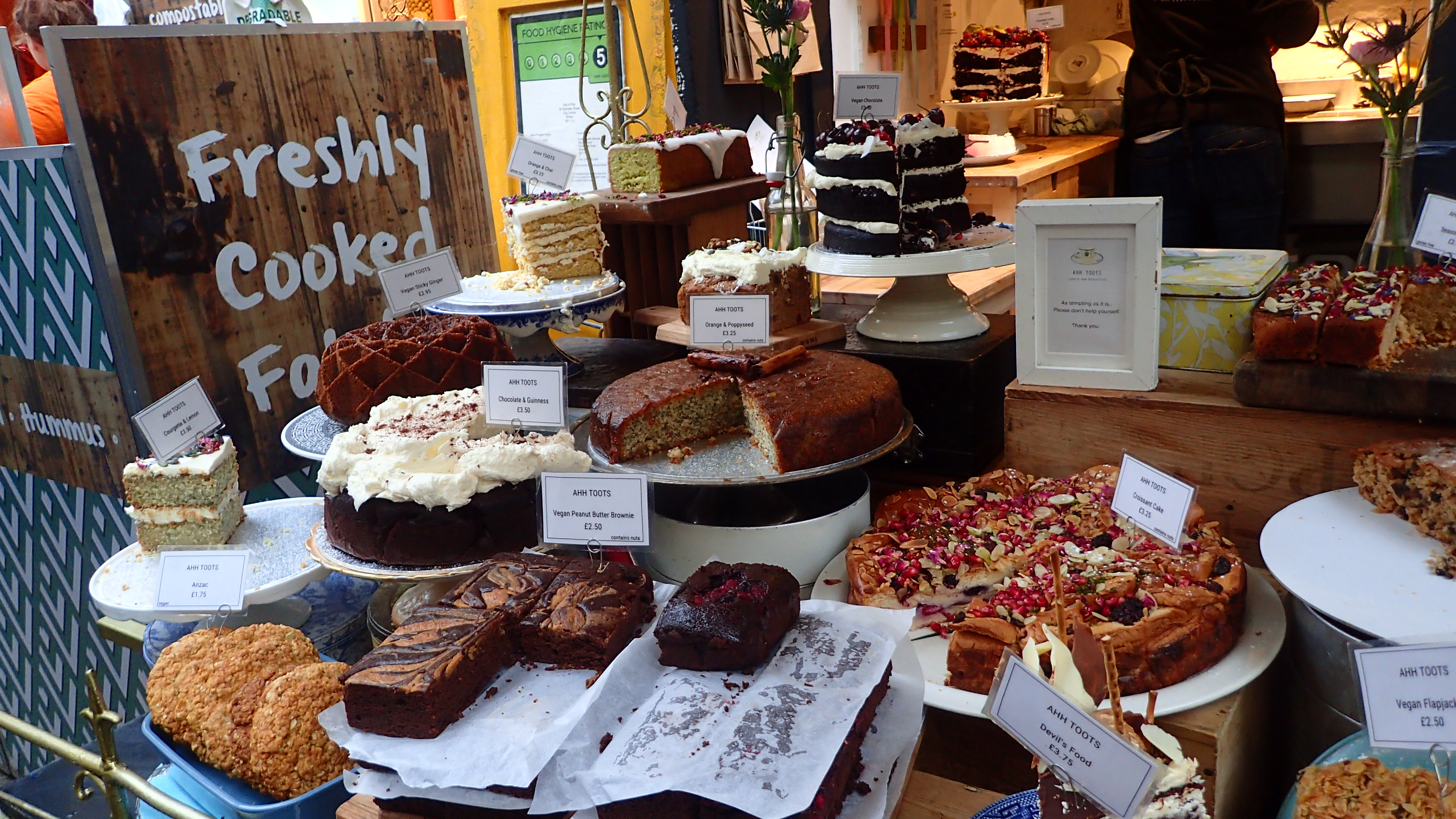 Multi-cultural day, British finale
Britain is vibrantly multi-cultural, nowhere more so than Bristol. After Jewish beef and vegan chaat, local oysters and Italian gelato, some Japanese dumplings- gyoza- at Eatchu were perfect. Our last stop was thoroughly British- pints at the pub- the Strawberry Thief (named for William Morris' wallpaper design). This we had with rich local cheeses. British brie has no equal. And did you know Cheddar is a place? It's nearby, and the cheese we had was rich, tangy, and crumbling.