Of course Summer gets all the attention. It is undeniably spectacular. However, autumn in Greece is one of the best autumns to be had anywhere. And that is saying a lot.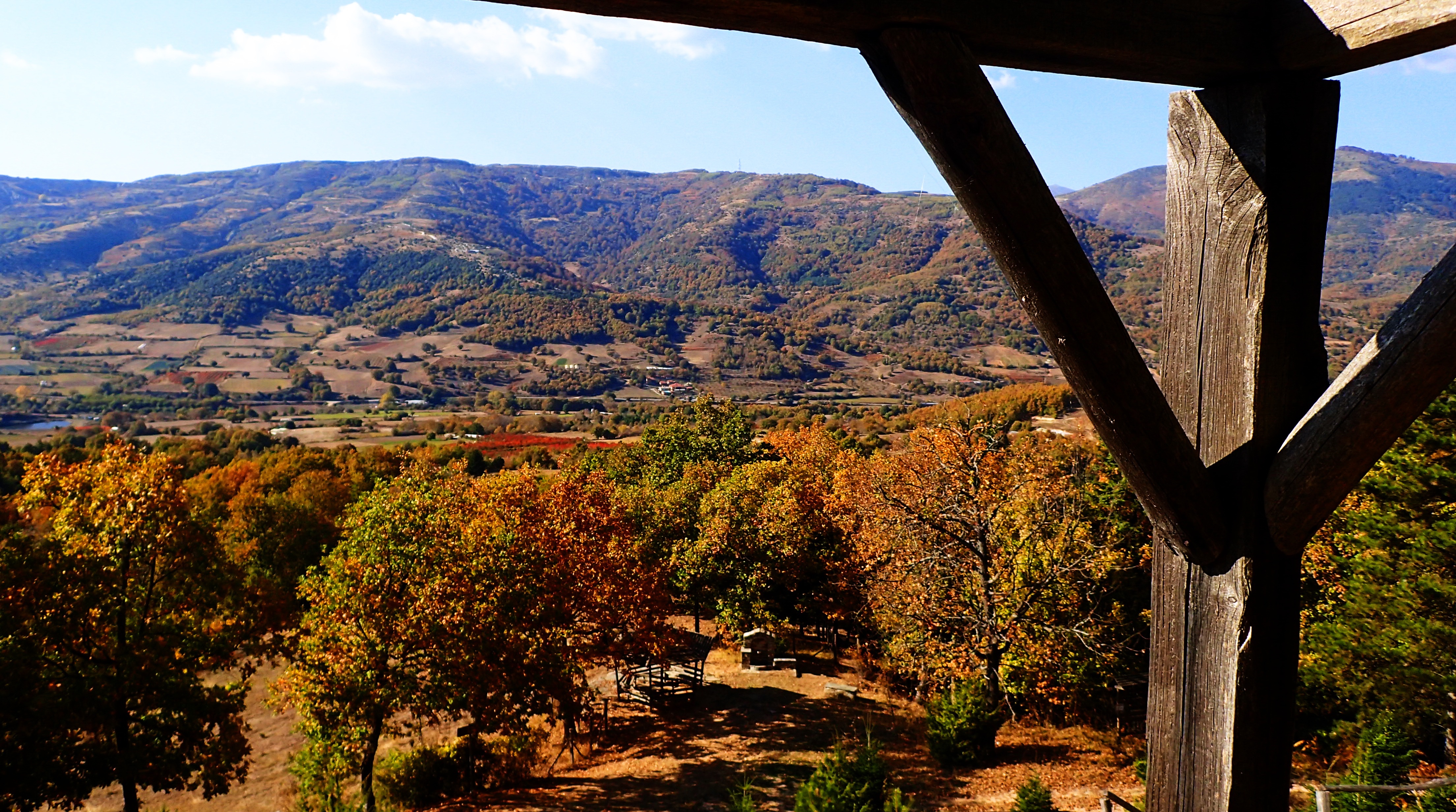 Autumn's Weather
Summer is so intense here it takes a long time to cool down. So we get this glorious combination- the dramatic skies and more golden light from a sun not quite so high overhead, but long afternoons of t-shirt weather well into November (maybe even a swim).
And it is finally possible to get a refreshing night of sleep.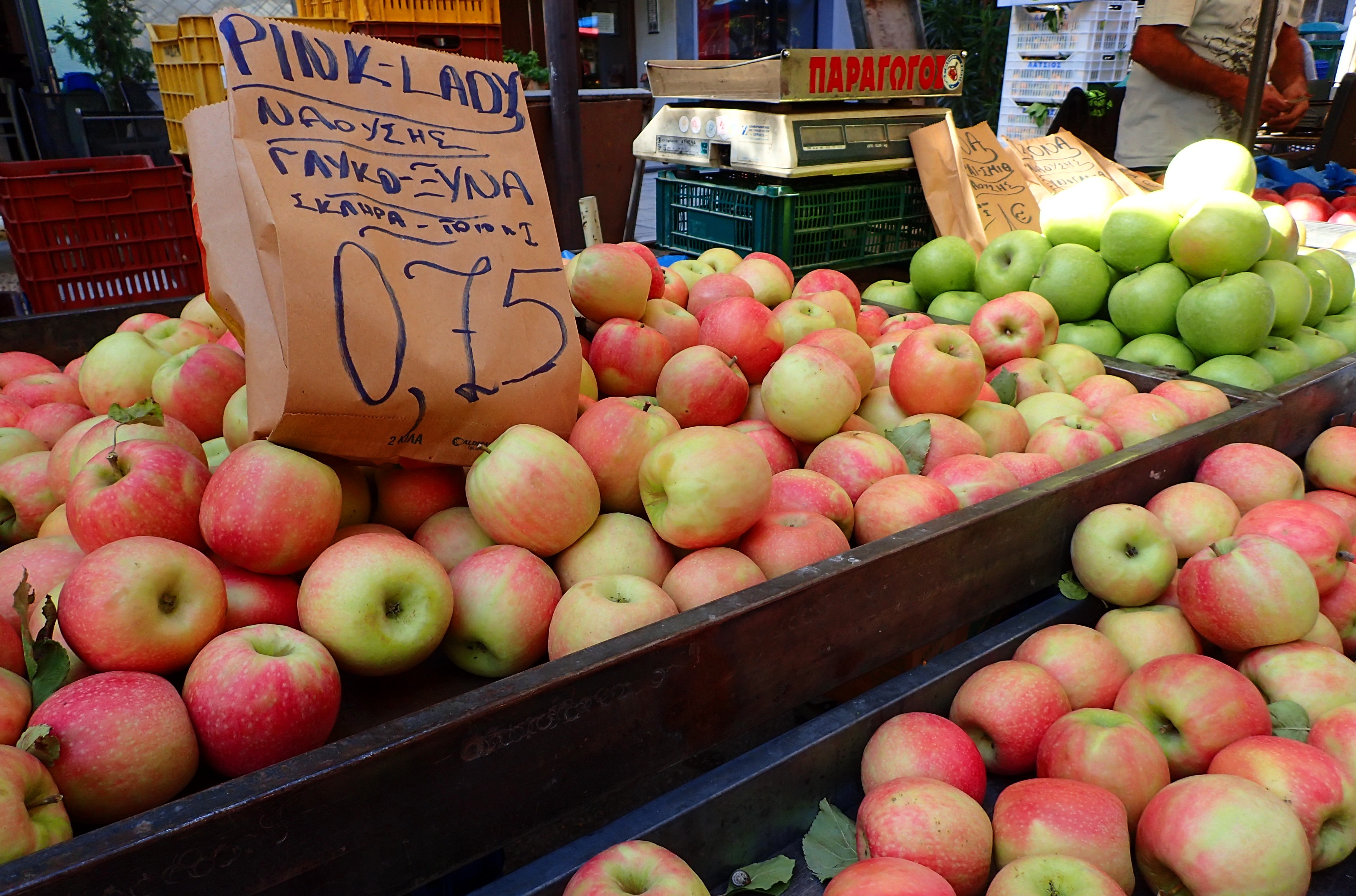 Harvest
This might be produce's best season. The pears are peerless, and the first of the astonishingly crisp apples are in. But we still have melons, and peaches too, and all kinds of grapes. the scorching heat of summer was hard on the more delicate herbs and lettuces. They're back now, in huge bundles at the weekly market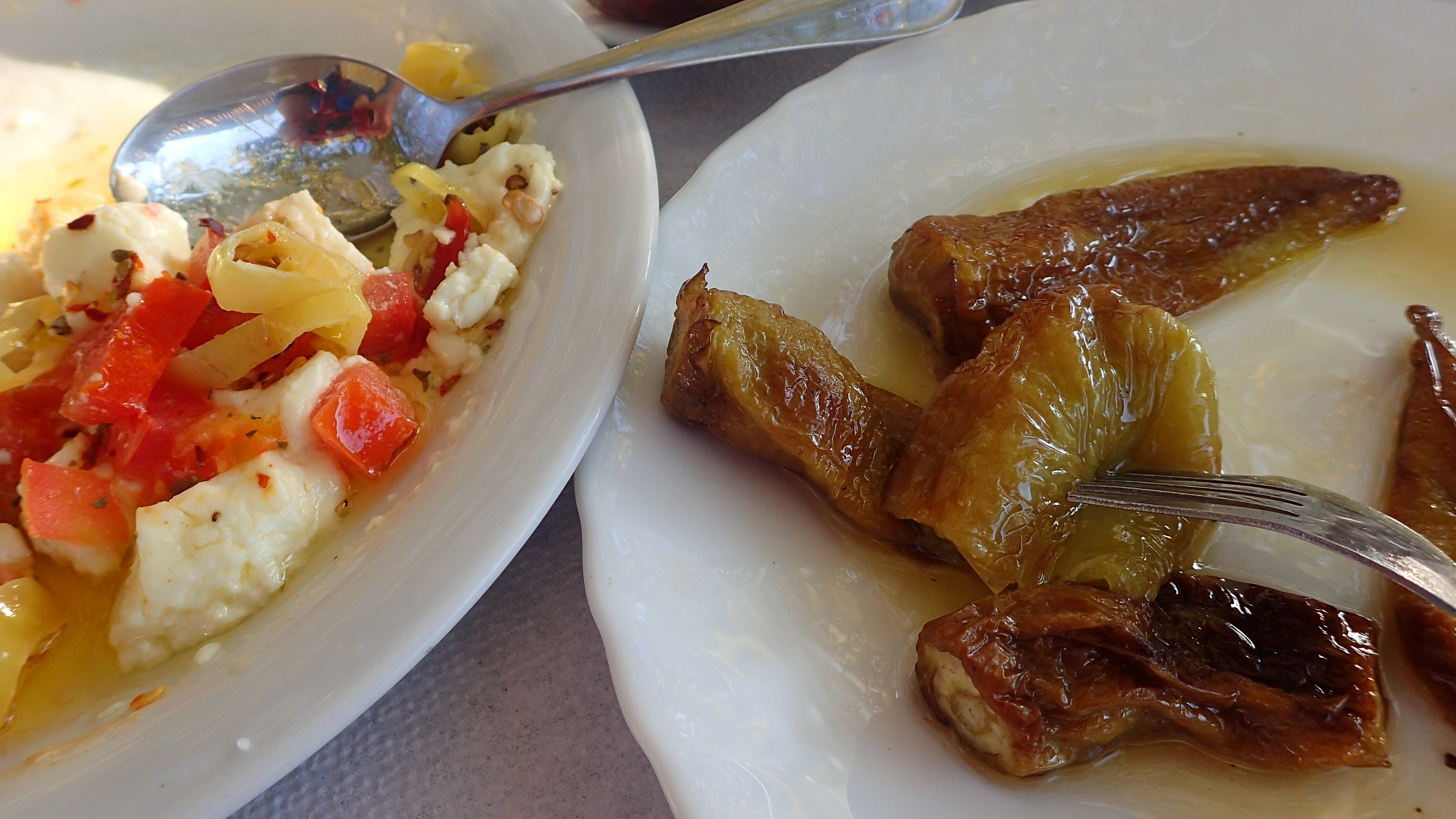 The Drinks of Autumn
All that refreshing beer and seriously diluted ouzo on ice was perfect in the heat. But the vibrant, warming drinks of colder weather are a welcome change. Red wine fits the season, and so does tsipouro– ouzo's bolder cousin, distilled from marc. Tsipouro can be "με"- "with"- meaning with anise and other aromatics- like ouzo, or "χωρις"- without. The "με" will turn cloudy with the addition of ice or water, just like ouzo does. This is because although the alcohol is soluble in water, the aromatic compounds are not. Ouzo is great with seafoods and little bits of smoked or salted fish, whereas tsipouro is more flexible. At the tsipouradika of Volos, a progression of dishes from the sea keeps pace with the drinks. Here in Thessaloniki, drinking tsipouro alongside zesty meze based on meats or cheeses works just fine.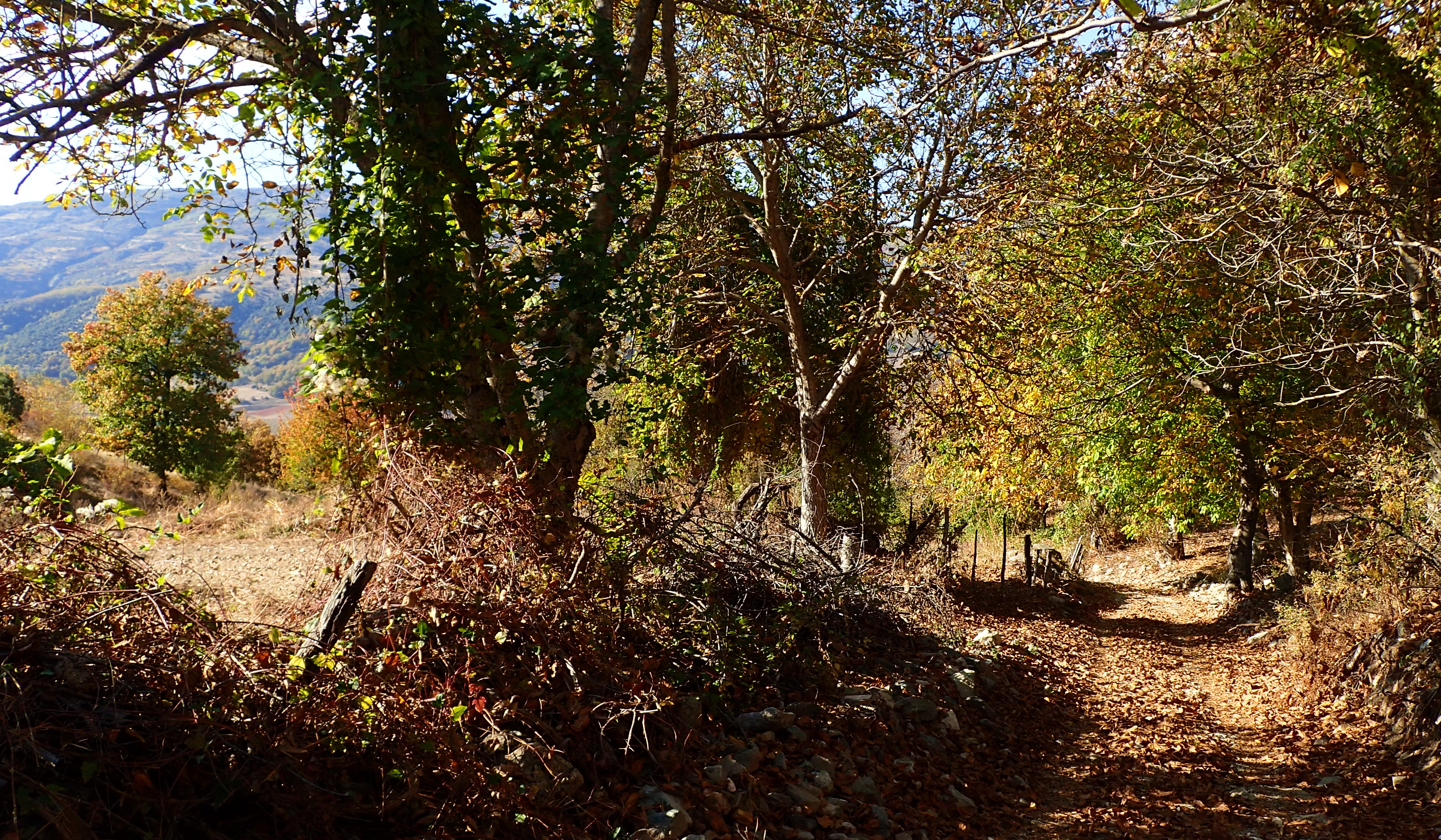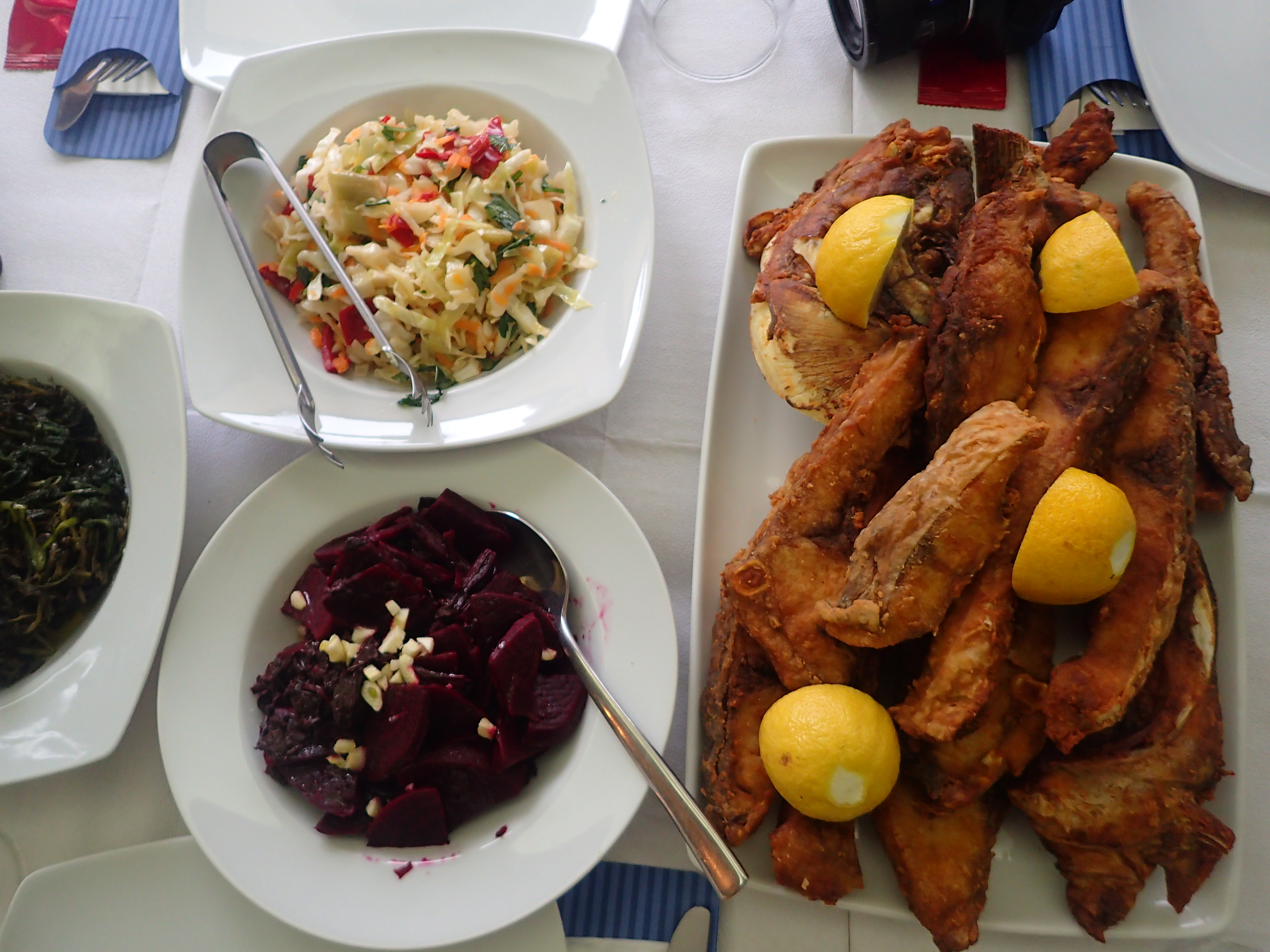 Day Trips
Most Greek families try to take a summer holiday, and those who can will send as much time as possible in their family villages. But there is also plenty of recreation in the winter. To fit in around jobs and school, day trips to enjoy the autumn air are a frequent weekend pleasure. A typical day trip will include a scenic drive, a hike, and then a late long lunch. Mountain and lakeside destinations are popular, and each have their specialties. Grilled chops- personally I prefer goat to lamb – fragrant with the herbs they have grazed on, are a mountain specialty. The lakes in the north are rich with pike.
"Company" ("Παρέα")
The pleasure of warm weather is replaced in fall by the pleasure of warm company. Even Greek people who speak excellent English have trouble translating the word "παρέα." As much as family, this is the building block of society. The word means "group of friends" but Greek people usually say "my company," by which they almost never mean the business they own or work at. "Παρέα" is a tight yet elastic and inclusive group of friends- usually men and women both, who frequently get together over coffee, drinks, and famously long lunches at famously large tables. It is such an integral part of life that plans are plans are simply understood rather than made. As the "season" begins in the autumn, our own personal "salons"-our standard cafes and bars- reopen.