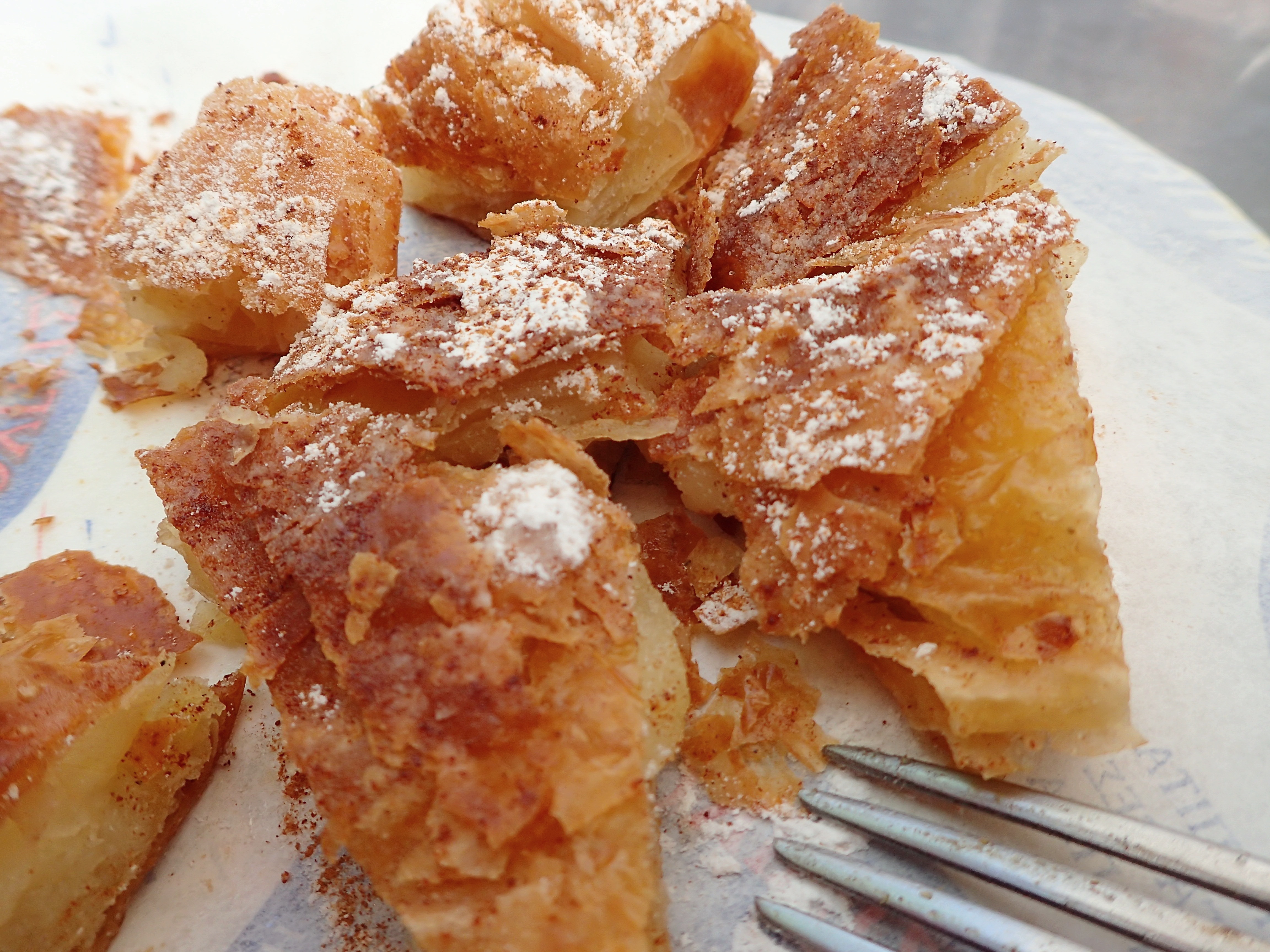 Thessaloniki is full of fabulous food specialties. Many cultures have made the city home, and each left its exotic traces behind. This was a key center of the Ottoman Empire for nearly five centuries, which means the dishes here are a little spicier, juicier, more delicate, more refined. Then, in the 1920's, hundreds of thousands of refugees from Asia Minor came to the city. This strengthened the city's connection with te culinary traditions of the East.
Five Fabulous Thessaloniki Food Specialties:
Bouliourdi
This meze is like a lusty Greek fondue. A slab of feta is placed in a terracotta dish, splashed with oil, covered with a few slices of tomato and slivers of long green hot pepper, then showered with "boukova". These are dried super-hot red pepper flakes. The spicy feta broils until it gets crisp on the edges. It keeps its shape but melts inside.The oil and peppers sizzle. It smells delicious. Scoop it up with crusty bread to cut the spicy heat. This is equally good with wine, beer, ouzo, or tsipouro. But you may find that the sweet light licorice flavor of ouzo is a great combination with the heat.
Gyros
Gyros is a food specialty known all over Greece. But no place has Gyros like Thessaloniki's. The meat – pork or chicken – is just a little saltier and a little spicier than anywhere else. Thin shavings of crisped juicy meat are piled impossibly high into a pita bread. Add whatever you want. A gyros "with everything" in Thessaloniki means onions, tomatoes, ketchup, and mustard. But you can get it with anything you want: tzatziki, eggplant spread, spicy cheese…. The guy behind the counter then tries to close the pita around the heap of meat but doesn't succeed. So then he wraps it tightly in paper to keep it together. You need to keep it in the paper to eat it.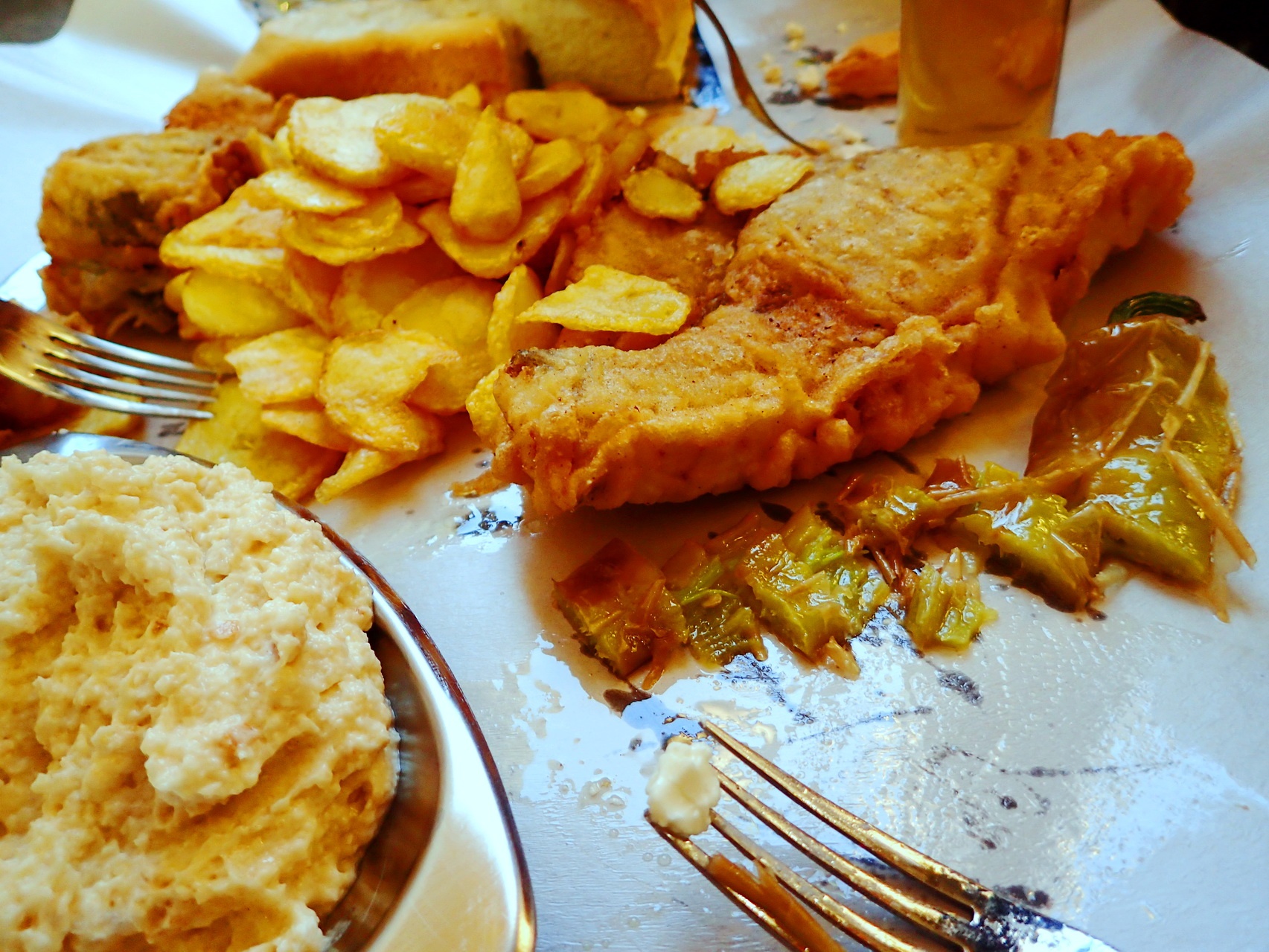 Bakaliaro- Salt Cod with Garlic Sauce
Thessaloniki is not the only place in Greece where you can enjoy this specialty. However, Thessaloniki's version is among the best. This is Greece's bold Mediterranean answer to fish and chips. There is an alley by the harbor that has no view. Two old places here serve fabulous slabs of salt cod. They're coated in clouds of crisp fried batter. On the side is "skordalia"- stale bread, oil, water, vinegar, and lots and lots of garlic. Add a fried hot pepper on the side. The whole thing arrives at the plastic table on a sheet pf grease paper. Are you new to retsina, the casual white wine flavored with resin? This is time to get acquainted with it. The crisp refreshing taste cuts through the heat and the garlic. Delicious.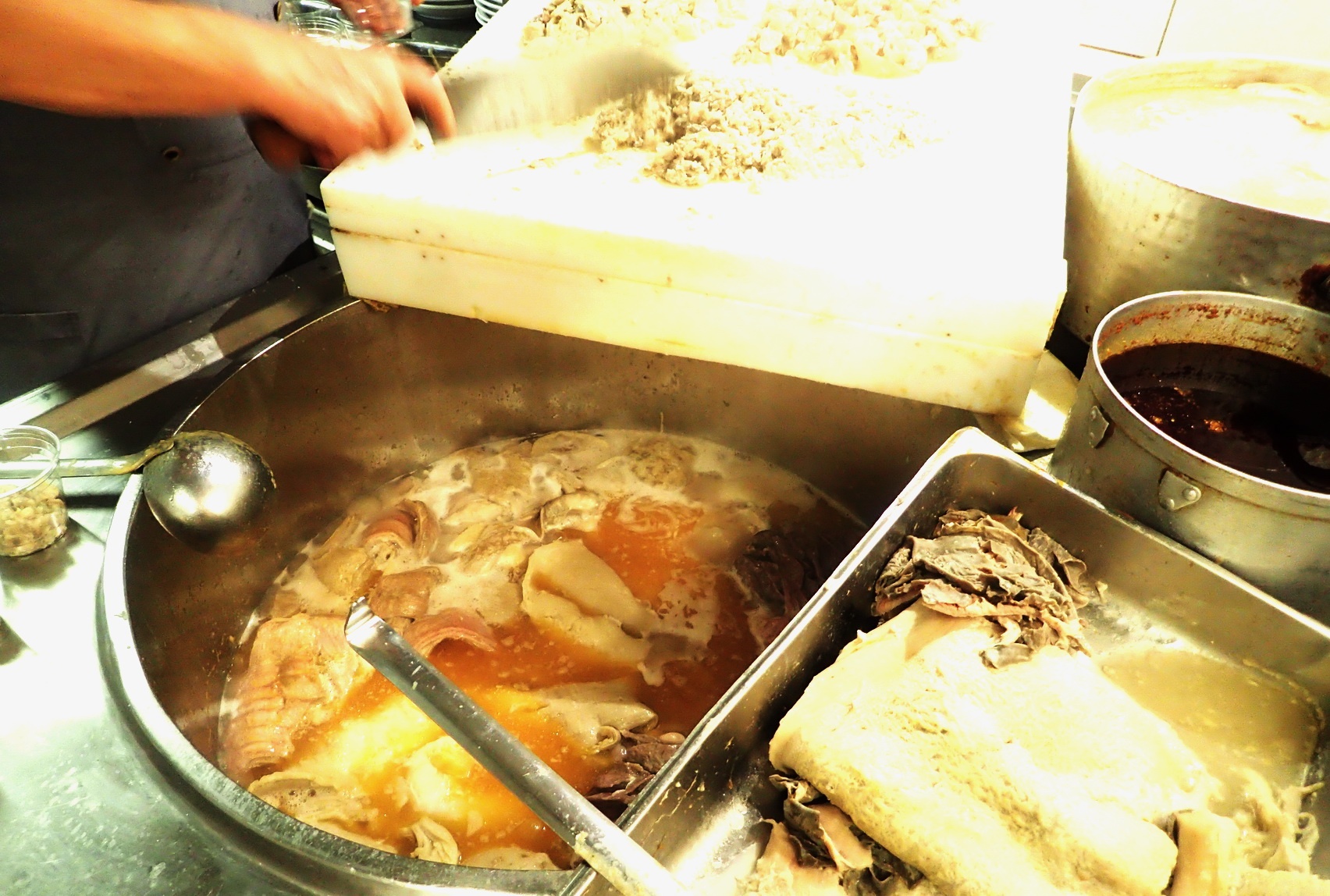 Patsas
Of the food specialties of Thessaloniki, Patsas is the most exotic.This is definitely a dish for the daring. Calves' hooves, tripe, and belly boil with water and salt. And that's it. This soup, which has its roots in the 'melanos zoumos' (black broth) that fed the armies of Alexander the Great, has always been popular in Thessaloniki. The Greeks who came from Asia Minor brought a taste for it. Another thing that came with the Greeks from Asia minor is Rebetika. This urban folk genre with an exotic eastern flavor serves as the Greek version of the blues. Patsas and Rebetiko go together. This is the traditional dish to cap off a late Thessaloniki night out: Patsas is famous for its effectiveness in averting a hangover.
Bougatsa
The Greeks from Asia Minor brought many food specialties to Thessaloniki. Bougatsa is the best of all of them. Their way with delicate phyllo shines in these super-fresh pies. Bougatsa used to be just plain phyllo because the phyllo was so delicate and delicious. Eventually, bougatsa got an upgrade, with fillings of cream, cheese, spinach, or spicy minced meat. The pies are served chopped into bites. Bougatsa is popular for breakfast or late-night. The best bougatsa places make only bougatsa, and nothing else. Look for them between 3 am and no later than noon.